DRAMA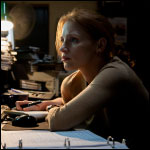 JESSICA CHASTAIN
"ZERO DARK THIRTY"
HFPA's Bahiana writes that Kathryn Bigelow's procedural "uses a device common in stories based on true facts …creating fictional characters that represent various facets of the real protagonists. … But Maya, the protagonist played (wonderfully) by Jessica Chastain, is a real person, an employee of midlevel CIA, whose intelligence and tenacity led to locating bin Laden." Permitted to bring in no hint of outside life, Chastain still presents a convincing character arc from uncertainty to determination to personal triumph.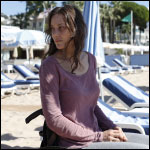 MARION COTILLARD
"RUST AND BONE"
HFPA member John Hiscock interviewed thesp for the Irish Independent and elicited the Oscar winner's research process: " 'I watched videos of amputees but I didn't do major deep research, because I didn't really need to know exactly how you move without legs and I thought I would learn with her and experience it with her.' … For once, she did not object to love scenes, which for her are usually the worst part of being an actress…. 'It's a movie about love, about flesh, about rust and bone and heart and sex, so without the sex scenes the movie would have missed something.'"
HELEN MIRREN
"HITCHCOCK"
Photographic evidence reveals the real Alma Hitchcock, nee Reville, as an unprepossessing matron in a rumpled cardigan. That the sleek, tawny, confident Helen Mirren is able to so completely embody this gifted but unsung artist, so implacably loyal to her gifted but world-famous husband, is a mystery as deep and pleasurable as any the helmer of "Psycho" ever dreamed up in real life.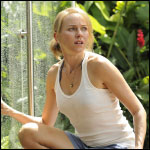 NAOMI WATTS
"THE IMPOSSIBLE"
Watts received HFPA recognition not because of but in spite of the horrors her character endures as a tourist caught up in the 2004 South Asian tsunami disaster. Never mind all the battering; Watts never lets auds lose sight of Maria's implacable resolve to keep her son alive, or her hyperawareness that thousands of others are suffering even more. Watch her, at a low ebb in hospital, sending young Lucas off to "go help others." Her flesh is weak but her spirit unbowed.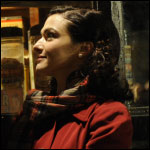 RACHEL WEISZ
"THE DEEP BLUE SEA"
Terence Davies' screenplay strips away most of the stagebound chatter of Terence Rattigan's 1952 adultery drama. Yet nothing meaningful is lost, because Weisz's face reveals it all: the attraction of an RAF hero for a bored spouse in postwar austerity Britain; and her shame at her helplessness to resist violating society's mores.
COMEDY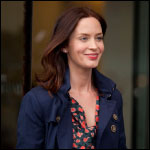 EMILY BLUNT
"SALMON FISHING IN THE YEMEN"
HFPA member Gabrielle Donnelly of the U.K. discovered the elegant Blunt "isn't a diva at all. She spends much of the interview sending herself up." Donnelly notes the thesp's three 2012 releases: "Her fans, I tell her, must be really excited. Emily seems unsure: 'D'you think so?' she says, wrinkling her nose. 'It might be just incredibly boring. I can imagine people's faces when the next film comes out. "Ugh, not her again!"'" But Blunt's brisk yet vulnerable Harriet Chetwode-Talbot, Anglo-Arab fisheries project broker, proved to be a welcome addition to her turns in "Looper" and "The Five-Year Engagement."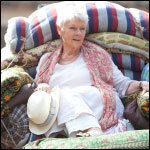 JUDI DENCH
"THE BEST EXOTIC MARIGOLD HOTEL"
Judi Dench's 10th Globe nomination goes to one of her least flamboyant, most winning portrayals. The suddenly widowed Evelyn Greenslade perceives her fellow retirees in the Jaipur hostel with a clear but non-judgmental eye, creating an empathy with the entire ensemble cast the audience finds well-nigh impossible to resist.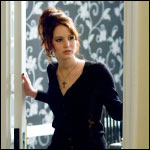 JENNIFER LAWRENCE
"SILVER LININGS PLAYBOOK"
According to HFPA's Philippines correspondent Ruben Nepales, "at age 14, (Jennifer Lawrence) knew acting was what she was meant to do and she would be good at it. Discovered while on holiday with her mom in New York … the Louisville, Ky., native begged her parents 'every day of the school year' if they would let her return to N.Y. for the summer and try her luck." Many young ladies could have sparked "The Hunger Games," but David O. Russell's dramedy of addiction and romantic obsession would be unthinkable without Lawrence's blend of comic timing and dramatic chops.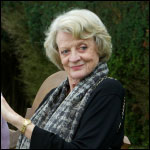 MAGGIE SMITH
"QUARTET"
The 11-time Globe nominee (including two wins) doesn't sing a note as reluctant retiree Jean Horton, but you never doubt that this diva once had the power to rock the opera world, and probably could again if she so willed it. One real-life indomitable artist memorably brings a fictional one to life.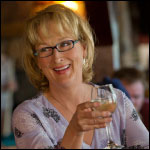 MERYL STREEP
"HOPE SPRINGS"
HFPA's Nepales persuaded Streep to talk about vocal technique in the context of her affection-starved homemaker Kay Soames. "Meryl cleared her throat and, in a display of her chameleon-like ability to transform herself, began speaking in a voice that clearly had, well, powerful resonance. … Then she switched back to her real speaking voice, not really akin to a pre-pubescent boy's but a mellifluous one that's calming to hear. 'I like to speak like that (deeper) but I normally talk more like Kay,' she added, laughing."
GOLDEN GLOBES 2012
Stepping stone to awards glory | Globes honor returning TV series but makes room for the new
And the nominees are…
Best Picture – Comedy/Musical | Best Picture – Drama | Actor | Actress | Animated
Cecile B. Demille Award: Jodie Foster