DRAMA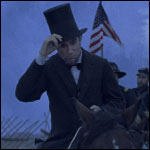 DANIEL DAY-LEWIS
"LINCOLN"
After so many virtuoso turns in which he wields a deadly weapon — Hawkeye's hatchet; Bill the Butcher's cleaver; Daniel Plainview's bowling pin — Day-Lewis outdoes them all with one hand gesture. His railsplitter plays his cards close to the vest, masking his pain while putting visitors at ease with crackerbarrel humor. But when he's roused — when congressional pettifogging threatens to derail the abolition of slavery — he just slams that palm onto that desk like a rifle shot, and we know he's going to get his way, by God.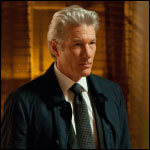 RICHARD GERE
"ARBITRAGE"
Not since "American Gigolo" has Gere been handed such a juicy opportunity to command the screen to detail the dissolution of a soul. HFPA's Emanuel Levy wrote admiringly of this "underestimated actor, who has been around for over three decades, but mostly singled out by critics for his handsome face and sexy body, (who) digs deep into his role, going beyond surface appearance, exploring the dark side that lies underneath that glossy exterior."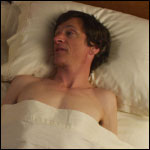 JOHN HAWKES
"THE SESSIONS"
The physical incarnation may be the easy part of portraying a severely disabled character. What's trickier is having a fully rounded human being come through so as to forestall any sense of pulling off a stunt. Hawkes puts his body through the knots required for polio patients Mark O'Brien, but what's really stunning is the range of thoughts and emotions of which auds are invited to partake. Whether in or out of the iron lung, Hawkes' anguished poet breathes with unencumbered life.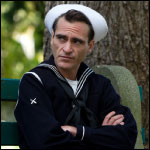 JOAQUIN PHOENIX
"THE MASTER"
Like him or hate him, auds can't ignore him: words applicable to both tortured WWII vet Freddie Quell and the thesp who incarnates him in Paul Thomas Anderson's 70mm metaphysical epic. In perhaps the year's least vain performance, Phoenix lurches wildly from mood to mood in search of serenity, the one mental state the script denies him.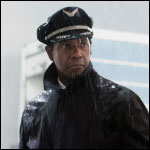 DENZEL WASHINGTON
"FLIGHT"
Appearing in virtually every frame, the two-time Oscar winner offers a riveting, painfully vulnerable portrayal of an addict's slow road to rock bottom. Levy's take: "Washington's charisma and gravitas are so crucial to the film's emotional impact that it's hard to imagine another actor playing this dense, complex, challenging part."
COMEDY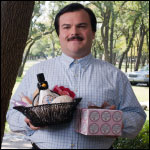 JACK BLACK
"BERNIE"
After acting the goofy wiseacfre in so many rude comedies, Black keeps tongue firmly out of cheek as the mysterious glad-hander who bewitches a Texas town with pious sincerity. The closing credits include a snapshot of Black meeting with the real-life guy in jail, but HFPA voters didn't need that photo to recognize his as a thoroughly truthful performance.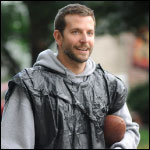 BRADLEY COOPER
"SILVER LININGS PLAYBOOK"
Actors agree: one of the toughest assignments is playing an angry guy in a comedy. The secret weapon of "Playbook" is Cooper's faultless command of Pat Jr.'s rages. They're scarily real, while always leaving open the distinct possibility that love will eventually conquer all.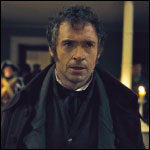 HUGH JACKMAN
"LES MISERABLES"
Jackman's Broadway-tuner charisma is tailor-made for the role of Jean Valjean. HFPA's Jenny Carrillo met the singer-actor on location in the French Alps. For the Canberra Times, Carrillo wrote about the visit, which included an explanation of how the 44-year-old Australian actor prepared for his role — at least in the Alps. As Jackman told it, "Everybody had to carry their gear up the mountain, and the beauty of it was there was no acting required because you can see the steam and hear the cold in my voice as I'm singing."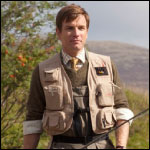 EWAN MCGREGOR
"SALMON FISHING IN THE YEMEN"
McGregor seems to be endowing fishery expert Dr. Alfred Jones with just the slightest touch of Asperger syndrome, as evidenced in the character's strained social interactions and restricted emotional affect. It's delicate work without a trace of caricature or condescension, a tribute to the actor's impeccable taste and talent.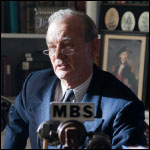 BILL MURRAY
"HYDE PARK ON HUDSON"
Periodic closeups reveal FDR's fatigue and melancholy as he grapples with a world on the brink of total war. Then the camera pulls back, the head lifts, the grin widens and all of a sudden the frame is glowing with joie de vivre. The actor has essayed roles involving calculated manipulation before, none with so much unforced warmth.
GOLDEN GLOBES 2012
Stepping stone to awards glory | Globes honor returning TV series but makes room for the new
And the nominees are…
Best Picture – Comedy/Musical | Best Picture – Drama | Actor | Actress | Animated
Cecile B. Demille Award: Jodie Foster