Nearly two decades ago, David O. Russell was present at the creation of the modern independent film movement. It's changed over time, but the writer-director — recipient of Variety's Indie Impact award — is even more committed to its core principles of personal expression: an expansive vision coupled with economy of means.
"The way I'm making films now is a model that I like a lot. It works for me, and it's lean and mean," says the director, who shot both "The Fighter" and "Silver Linings Playbook" in 33 days. "I really feel like I'm a more responsible partner today."
To Russell, the change in the indie milieu "follows almost exactly the course of the U.S. economy from the Bill Clinton bubble to now." In 1994, when debut feature "Spanking the Monkey" played Sundance, "There was a very expansive feeling and a great appetite for auteurs, and studios wanted to be in that business. Some of that has endured, but a lot of it has closed up with the collapse of the DVD market."
At the same time, technological advances have rendered filmmaking tools ever more widely available. When everyone's an auteur, "It makes audiences tougher, because they're more seasoned and they're less easily impressed," Russell says. In the 1970s, a "Chinatown" or "The Conversation" could play one cinema for six months to create a communal, must-see "tent."
"Today, the idea of creating a tent is much harder," he says. "Now you have to fight for that spot. You have to try harder, and it's not good enough just to be different or personal or quirky. You really need to make it count if you want to connect with audiences. You need to dig deeper."
More and more top thesps are choosing to dig deeper with independent filmmakers, and Russell in particular attracts enviable confederates. Despite famous disagreements (George Clooney and Lily Tomlin tiffs are documented; others may be more rumored than real), the stars keep lining up: Bradley Cooper and Amy Adams are re-upping for their second Russell venture.
On working with Robert De Niro on "Playbook," Russell says, "I knew it was personal to him, so that meant he brought it. He really, really, really wanted to bring it. He told his agent, 'I want to make this work. Make this work no matter what.' And that's very different from some actors for whom it all becomes about the deal, somehow."
He admits, "If you're used to making a certain kind of film, it's going to be a rude awakening." But everyone knows the drill by the first day of shooting.
"We would show up at that house, Robert De Niro and everybody, and they wouldn't leave that house pretty much. I mean, they might leave for a meal, but they didn't go back to their trailers or to 'base camp.' I don't take a trailer, because I want to set that tone through the whole production that it's about making the film, and putting the passion into the film."
LESSONS LEARNED ALONG THE WAY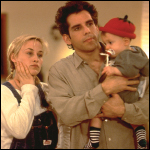 SPANKING THE MONKEY (1994)
After two years of being hung up on another screenplay, he wrote his first feature to pass the time while on jury duty. "Sometimes the one you least suspect comes out fastest and realest."
FLIRTING WITH DISASTER (1996)
"Just try it, even if you're not sure it's right. What difference does it make to do a few takes of a scene where the characters go in a new direction, even if you decide it's stupid? Maybe it's gonna be great."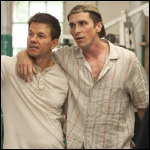 THREE KINGS (1999)
After a long pause and sigh, he says, "Find the best, warmest way to connect with everybody on the picture. … And don't go back into a desert or war zone."
THE FIGHTER (2010)
"I learned how much I love these stories about authentic families and authentic people, who are enchanting in their ways. The specifics of a community, their rituals, are as riveting to me as the story."