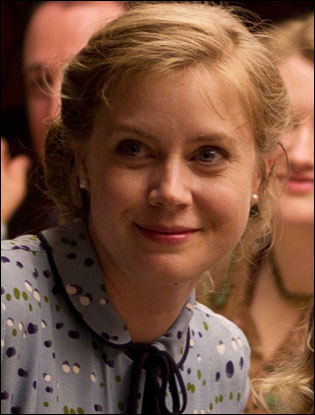 Why she will win: With four noms in eight years, Adams has become something of an Oscar perennial, but she's still awaiting her first win. Voters often respond to against-type casting, and her disconcertingly chilly turn in Paul Thomas Anderson's critics' favorite represents quite a leap for the wholesome star.
Best scene: Giving her cult-leader husband (Philip Seymour Hoffman) a brisk pep talk while helping him masturbate in the bathroom mirror, Adams reveals vast reserves of power behind her kewpie-doll features. She may yet be the master of the title.
Critic's quote: "Quietly devastating … deserves serious award attention for the subtle authority she brings to this so-called dutiful wife," says Peter Travers, Rolling Stone.
| HOME | Sally Field >>