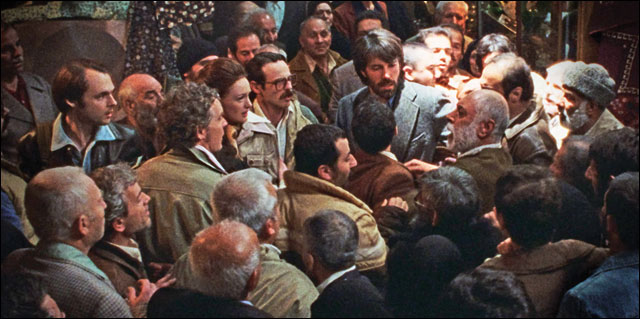 Whether they had tigers in boats, secret agents in free fall or protesters in the streets, this year's sound editing nominees all found a way to take audiences along for the journey via a little true grit.
In the case of "Argo," set in the '70s in Tehran, helmer Ben Affleck told his sound editors he didn't want anything "Hollywood" to seep into the tracks.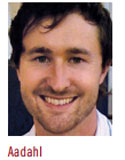 "Ben wanted a real, accurate take on the sound for the film," says Erik Aadahl, nommed for sound editing for "Argo." "So we did things like research the kind of sirens that were used at that time found documentary footage of these two-tone European sirens and used those types of sounds."
The approach also extended to the extras who were hired for crowd work.
"Los Angeles has the largest Persian community living outside of Iran," Aadahl says. "And we needed their authenticity because only they would know how to correctly pronounce the chants that we needed to hear from the crowd."
Many of these extras also had profound feelings about the events in the film, which Aadahl believes also added an extra emotional element to what was recorded.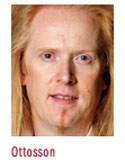 Paul Ottosson, nommed for sound editing for "Zero Dark Thirty" and a previous winner for "The Hurt Locker," was also able to gather crowd sounds using a vital community based in Los Angeles.
Ottosson sought out Pakistani-born actors who were based in Los Angeles for the local loop group. " it gave an authenticity that we wouldn't have had otherwise," he says.
The grit for "Life of Pi" often came from real animals — live tigers — recorded at Hollywood Animals. It took the "voices" of several different tigers with distinctly different personalities in order to capture sounds needed for the range of emotions for Richard Parker.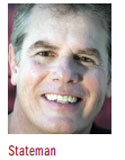 "Django Unchained" earned its grit by using saddle leathers and metal objects with some heft and age to them, according to nommed sound editor Wylie Stateman. He wanted items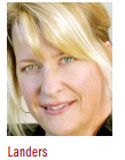 that would have the creaking or aching noises that could only be made once they'd been used over and over again.
And for "Skyfall," editors found themselves face to face with a new sort of hero.
"This Bond is different from a lot of the previous films," says Karen Baker Landers, nommed for sound editing for "Skyfall." "He's more human, more flawed and these sounds are edgier and so much more interesting than if he were just a secret agent without this very painful past."
Eye on the Oscars 2013: Vfx, Sound & Editing
Want better Oscar ratings? Play up visual effects. | Sound editors added true grit to contenders | Sound mixers find balance between effects and music | 'Lincoln' editor Kahn had to juggle massive ensemble | 'Playbook' editor Cassiy followed winding road | Editing 'Pi' was no piece of cake | Double-nominee Goldenberg serves up fine cuts | Double-nominee Andy Nelson likes subtle sounds