Jay Cassidy, who is Oscar-nominated for editing David O. Russell's "Silver Linings Playbook," has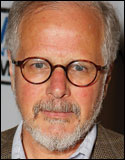 edited both documentaries and narrative films. He describes the difference between the two forms as the difference between trailblazing and road racing.
In non-fiction, says Cassidy, "you're taking material and finding a road map. In ('Silver Linings' it's) on the page — but that doesn't mean the road is without bumps and turns."
One such turn for Cassidy and co-editor Crispin Struthers was the comedic impact when Pat (Bradley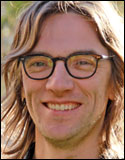 Cooper) botches the lift with Tiffany (Jennifer Lawrence) in a dance competition.
The film follows Pat's struggles when he returns home from a mental institution, and the awkward moment, Cassidy says, was a "real catharsis."
Until the first preview, he says, "We didn't realize how audiences would respond. We were delighted, and we kept adding to it."
Struthers says that with Russell, "Sometimes you go down every road, and must (try) cutting scenes every way imaginable. We're not precious (about our cuts)."
Eye on the Oscars 2013: Vfx, Sound & Editing
Want better Oscar ratings? Play up visual effects. | Sound editors added true grit to contenders | Sound mixers find balance between effects and music | 'Lincoln' editor Kahn had to juggle massive ensemble | 'Playbook' editor Cassiy followed winding road | Editing 'Pi' was no piece of cake | Double-nominee Goldenberg serves up fine cuts | Double-nominee Andy Nelson likes subtle sounds