Gabe Newel
Valve Software co-founder and managing director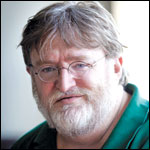 Gabe Newell, latest inductee in the Academy of Interactive Arts & Sciences Hall of Fame, has helped revolutionize the videogame industry.
The co-founder and managing director of Valve Software has overseen development on several beloved and influential franchises, including "Half-Life," "Portal" and "Left 4 Dead." And he led the charge in digital distribution efforts with Steam, Valve's online sales and digital rights management platform. With more than 54 million users, Steam's sales have doubled every year since 2005. Forbes estimates Steam sales make up 50%-70% of the $4 billion downloaded PC game market — and give publishers a much bigger profit margin.
In 2013, Newell is expected to widen the war for the living room through Steam's Big Picture mode, which lets gamers access titles on their TV rather than computer monitors . And gamers are anticipating any scrap of information about "Half-Life 3," the eagerly anticipated (though unannounced) next installment in the massively successful action series.
But perhaps Newell's biggest trick is his ability to run a company as large and diverse as Valve without alienating the finicky gamer community. Along with "Mario" creator Shigeru Miyamoto, Newell is one of two insiders who are universally adored by players.
Dave Lebling & Marc Blank
Infocom

co-founders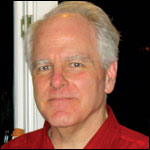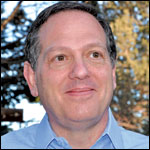 Without "Zork," many of today's top videogames might never have made it onto shelves. Dave Lebling and Marc Blank, co-authors of the 1970s text-based adventure game (as well as two of its sequels) and co-founders of the game's publisher Infocom, helped build the foundation of the industry — and will be honored at this year's DICE Awards with the 2013 Pioneer Award.
Infocom was a breeding ground for early top developers. Alumni include Steve Meretzky (creator of the "Spellcasting" franchise and the camp classic "Leather Goddesses of Phobos") and Tim Anderson (who assisted on the "Zork" games).
The games, at the time, were the industry's equivalent of "Call of Duty": they maintained sales long after they were released; competitors saw their titles spike quickly at retail, then drop off player's radars.
Both Lebling and Blank have since moved on from videogames. Lebling builds Web-based tactical planning tools for the U.S. Air Force at BAE Systems. And Blank is principal software engineer at Lab126, the Amazon-owned R&D lab that designed the Kindle.
Dice Awards Definitive Guide 2013
Hollywood rolls the dice on videogame brands | Five vidgames still in play | And the nominees are … | Game pantheon inductees