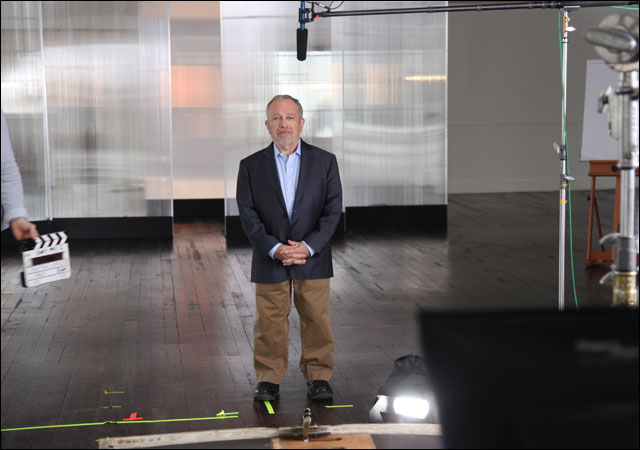 Radius-TWC continued its Sundance buying binge on Wednesday, closing its fourth deal of the festival with Jacob Kornbluth's documentary "Inequality for All" and kicking off what's sure to be a more VOD-focused round of buying as the larger titles come off the board.
Considered one of the stronger docu titles pre-fest, "Inequality for All" follows former secretary of labor Robert Reich as he explores the causes and consequences of the widening income gap in America.
Late Tuesday night, Tom Quinn and Jason Janego teamed with TWC prexy-COO David Glasser to negotiate a $3 million deal for "Lovelace" in the Eccles lobby immediately following the premiere.
Those two pics join the backup singer documentary "20 Feet From Stardom" and Stacie Passon's provocative drama "Concussion" on Radius-TWC's Sundance slate.
Radius-TWC, which functions as TWC's VOD arm but also does theatrical releases, has been eagerly snapping up films after the VOD success of "Bachelorette," which Quinn and Janego nabbed at last year's fest. Also late on Tuesday, eOne ate up Jim Mickle's cannibal tale "We Are What We Are," while Exclusive Releasing rebounded from its failed bid for "Austenland" by picking up Anne Fontaine's taboo drama "Two Mothers," which stars Naomi Watts and Robin Wright as best friends who sleep with each other's sons.
Earlier in the day, CBS Films bought Jordan Vogt-Roberts' coming-of-age tale "Toy's House," while Sony Pictures Classics closed a deal for John Krokidas' period drama "Kill Your Darlings," starring Daniel Radcliffe, Dane DeHaan, Ben Foster, Jack Huston, Michael C. Hall and Elizabeth Olsen.
Sundance 2013 has been marked by substantial prices and non-stop negotiations, though the pace has slowed now that most top titles are either sold or well on their way.