The transition of videogame consoles into something more than just game machines started in 2000. Sony, in one of its most prescient moves, included a DVD player in the PlayStation 2 — at a time when the technology was still relatively new and expensive. And consumers couldn't buy the system fast enough.
The speed of consoles' evolution has increased dramatically in this generation, and the dawn (and explosion) of streaming media has been a large part of that. As Nintendo launches its next generation system — and Microsoft and Sony prepare for theirs, non-gaming elements are shaping up to be a critical part of the landscape.
"I think the importance (of streaming) is highlighted by the fact that it's one of the three pillars for the Wii U," says Zach Fountain, Nintendo's director of network business. "This landscape is dynamic. To me, it's about the ability to read in what's emerging — and adjust, augment and evolve."
While the Wii captured the spotlight for its approach to gaming, at one point it was the single biggest source for Netflix video streams. (It has since ceded that title to Sony's PlayStation 3.)
The first gaming device to connect Netflix to the living room television, though, was Microsoft's Xbox, which announced a partnership in 2008. At the time, the only other set-top box that let subscribers stream films to their TV was the then-new Roku player.
Today, Microsoft has partnerships in place with 75 partners around the world and 90 more are pending. Members of its Xbox Live Gold service can watch video on demand from most major cable companies — and some live programming.
Users are responding, too. On average, Live Gold members spend 84 hours per month on their Xbox — and entertainment app usage increased 63% year over year at the end of 2012. (To put things in perspective, Nielsen says the average American watches 150 hours of TV a month.)
"We really look at it as an entertainment system," says Blair Westlake, corporate vice president, Microsoft Media & Entertainment Group. "It's both games and entertainment.
"We realize that for a huge percentage of our users, they like to park themselves on their couch and use the Xbox as their primary means of accessing entertainment."
Sony, meanwhile, has added original content on top of its streaming partners. "The Tester," an original series/reality show, attracted roughly 4 million viewers in its latest season. While that show has run its course (and Sony has no announcements about future original programming for the PS3), executives say it was an enormous learning experience.
"It was an amazing way to engage our community," says Jack Buser, senior director of PlayStation Digital Platforms. "We learned to keep them involved, no matter where they were or what they were doing during the day."
Microsoft's headed in the same direction. The company hired Nancy Tellem, the longtime entertainment president of the CBS network, in September to produce original content, which will almost certainly be part of its next generation plans.
Set-top box throwdown
Variety's Chris Morris sizes up three of the leading options for streaming TV.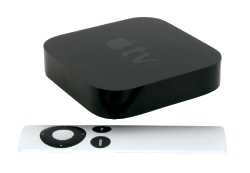 Apple TV
Apple's "hobby" has evolved into a terrific streaming device. The browsing experience beats the competition easily and it offers a portability others cannot, via its integration with the iPhone and iPad. The channel list isn't as diverse as the competition, but is being expanded. The system's biggest weakness is its complete reliance on the iTunes ecosystem. If you're already a frequent user of that, this is the streaming device for you. If not, there are other options.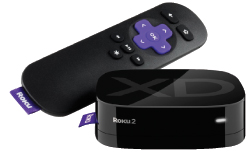 Roku
Roku's offers the cheapest streaming set-top boxes on the market, but it also has the most programming options. Beyond the standard Netflix/Amazon/Hulu triumvirate, there are 74 other movie and TV options, as well as music, sports, science and games programming. You won't be able to watch YouTube or Spotify, however. And two of the company's four devices do not offer 1080p video.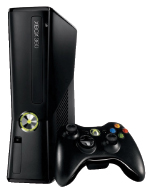 Xbox 360
Thanks to Microsoft's deals with cable providers, the 360 streams live and on demand television, as well as all ESPN programming, something its competitors do not. It also offers a social component, letting viewers participate in polls and watch two games in split screen. There's a slight lag when launching some streaming programs, though. And, beyond the higher retail price, the Xbox 360 also requires a subscription to Xbox Gold, which runs $60 per year.