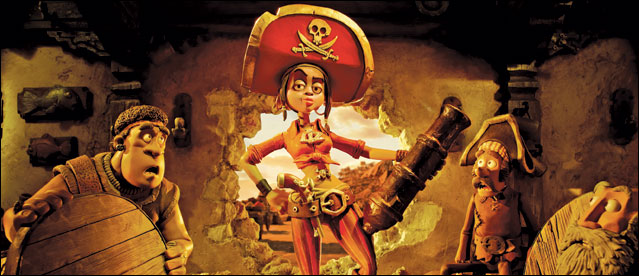 "The Pirates! Band of Misfits"
In giving three of its five animated feature slots to stop-motion films — "Frankenweenie," "ParaNorman" and "The Pirates! Band of Misfits" — the Academy would seem to be favoring a century-old technique over the cutting-edge sizzle of CGI.
Though it dates nearly to the dawn of cinema, the state of stop-motion animation is anything but old-fashioned, however, benefiting as much from cutting-edge technical advances as its all-digital competition.
The new kid on the block among stop-motion studios, Laika has been a major innovator, becoming the first to design and shoot a stop-motion feature in stereoscopic 3D, jerry-rigging rapid-prototyping and digital-capture tools to suit its purposes.
The intricately detailed "ParaNorman" is the Portland, Ore.-based outfit's second feature, following 2009's "Coraline."
Laika president and CEO Travis Knight says, "We had so many firsts on 'Coraline' that I couldn't quite see where we'd go from there, but for 'ParaNorman' we developed this 'skewed naturalism' that marries a lot of intricate detail with a more cinematic approach, then just built on all that and pushed those techniques even further, so we can tell our stories that much more effectively."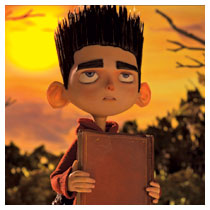 Knight, who doubled as lead animator on "ParaNorman," reports that digital technology has not only given his team new tools, but also pushed Laika to raise its game, since computer-animated characters are now capable of a level of expressiveness previously impossible in hand-drawn and stop-motion animation. Instead of the old-school strategy of molding clay-like material for each frame, Laika uses the "replacement animation" approach, substituting all-new faces for nearly every frame of footage.
"We designed and built facial expressions on a computer, then printed them out on a 3D Systems ZPrinter, which also gives us color now, and integrated all that into the performance."
Fusing these two elements — of craft and technology — allowed Laika to give its characters an unparalleled range of distinct looks.
"We can get it closer to live action, and we can do more repeatable things now, such as bits of sets and props."
To deal with "Pirates' " ambitious scale and huge cast of characters, Aardman Studios (the folks responsible for wonky inventors Wallace and Gromit) also expanded upon recent innovations in their technique, including a shift to digital cameras that rapidly accelerates a process that once relied on celluloid processing for frame-by-frame artists to evaluate their work.
But in order to create a huge number of visual effects elements — including water, fire, smoke, fog, skies, clouds and a sea monster — the company had to set up its own inhouse, 100-strong, vfx department.
"That was totally new for us but allowed us to blend all our traditional stop-motion skills with the latest digital technology," says Tom Barnes, head of cameras and lighting and post supervisor. "Also new was that, because of the extraordinarily large amount of dialogue, we had to create all the characters' mouth shapes digitally. So we made digital models of all the physical characters we built, reviewed all their dialogue, then created a set of digital mouth shapes for each one and then printed them using a 3D rapid-prototyping system."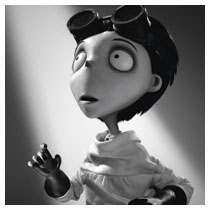 The result? About 8,000 digital mouths and a cutting-edge library system set up to give the filmmakers quick and efficient access to them.
Ultimately, Aardman built 230 puppets, shot nearly 1 million frames using 75 cameras, and some 80 lenses "specially rebuilt for this, along with an unprecedented amount of motion-control gear," Barnes says. "We've never used so much automation, and this was also the first 3D all-digital feature we've ever done."
Like "Pirates" and "ParaNorman," "Frankenweenie" embraced new technology to add cinematic scope to backgrounds and environments, while staying true to director Tim Burton's lo-fi vision.
"Our breakthroughs were fairly subtle, from using cutting-edge digital cameras to using greenscreens and pushing the visual effects and CGI elements so we could give the film those long vistas and a bigger feeling," says producer Allison Abbate, citing the climactic windmill sequence as one where digital environments and effects served to heighten the jeopardy and expand the scope of the scene.
Abbate considers the use of CG-created effects and atmospheric elements to be part of "a perfect marriage for us, along with Tim's handmade puppets, where you see all the stitches and hash-marks on their skin. That way, you get the sophisticated environments and live-action feel, as well as his familiar style."
But while Tim Burton and Aardman have worked long and lovingly to craft and perfect their instantly recognizable visual signatures, Laika is consciously pursuing a very different path.
"We do not want to have a 'house style,'" Knight says. "Every film, we want to do something different and push the art form forward, and while we're using this age-old craft of stop-motion, we're actively combining it with new technology."
Eye on the Oscars 2013: Animation
Drawn to century old technique | Disney hits the comeback trail | A look at the short film Oscar contenders