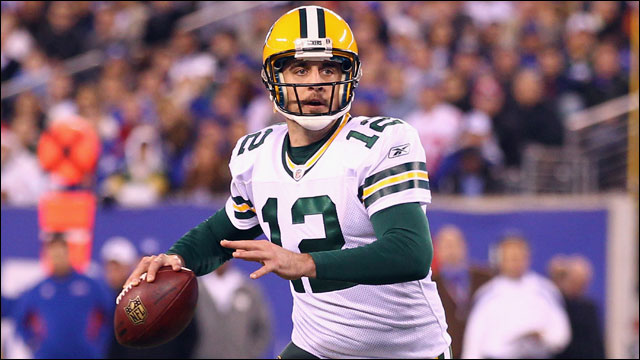 As the football season kicks off, a few wrinkles in the schedule for America's most popular sport could affect the primetime network ratings race.
Football has never been a bigger draw, and the Nielsen numbers look especially large in an era of watered-down ratings for entertainment fare. And advertisers, of course, love being a part of the games, which are watched almost exclusively live.
The Super Bowl on NBC earlier this year drew an average aud of 111.6 million viewers — more than three times the audience for the most-watched night of competition at the recent London Games. And even the two semifinal games that determined the Super Bowl participants averaged 53 million, or more than double the audience size for any episode of "American Idol."
In primetime, NBC's "Sunday Night Football" is expanding once again after it overtook a declining "American Idol" to stand as TV's most-watched series for the first time last season with an average of 20.7 million viewers.
"SNF" aired 17 regular-season games during NBC's first year back with the NFL in 2006, and that number grew to 18 a couple of years ago (adding a game on the Sunday opposite the World Series after traditionally yielding to baseball on this night). This season, NBC's sked will grow to 19 games as the net takes over the primetime Thanksgiving contest (this year it's the Patriots against the Jets) that had aired on NFL Network in recent years.
Only 17 of the league's 32 teams are scheduled to appear on NBC: The sked is loaded with three appearances apiece by marquee teams like the Cowboys, Giants, Packers, Patriots and Steelers. Among the top tussles are a pair of conference championship rematches from last year (Patriots-Ravens, Giants-Packers).
It will be hard to match last season's "SNF" ratings average (the Cowboys appeared four times, twice against the Giants), but an extra game will certainly help boost NBC's fourth-quarter averages and there's no reason to think it won't continue as TV's top-rated program. NBC does get something of a bad break in that the lateness of the official Sept. 24 start of the TV season means the first three weeks of the NFL campaign won't be included in Nielsen's season-long ratings tallies (usual two weeks are omitted).
At ESPN, "Monday Night Football" will look to bounce back after a drop in ratings last season due to lackluster matchups too often featuring teams without broad national appeal . Looking to appease the network that shells out more money annually than any other net with pigskin rights, the NFL has beefed up the "MNF" sked for what could be its highest-rated season yet.
While 23 teams will appear on "MNF" this coming season, that's actually a few less than last year, with no appearances by the teams deemed weakest — including the Browns, Buccaneers and Vikings. There are also more top-10 markets featured on ESPN, including a pair of games each for the New York Jets, Houston Texans and San Francisco 49ers and three appearances by the popular Chicago Bears.
A stronger "MNF" could hurt male-appeal Monday shows like "Hawaii Five-0" and NBC's new "Revolution."
NFL Network's "Thursday Night Football" is also something for other nets to contend with as the weekly game series will commence in September instead of November. The quality of this package is not nearly as good as "SNF" or "MNF," though.
Another change this year is the league's shift of the late-afternoon doubleheader games on CBS and Fox from 4:15 p.m. ET to 4:25. This was done primarily because the league's new overtime rules could make for longer games, but it will also allow viewers in more markets to watch the conclusion of their 1 p.m. ET contests before getting the marquee matchup that caps the afternoon.
That will mean bottom-line gains for CBS and Fox as action on their respective doubleheader weeks should run about 10 minutes deeper into primetime. It also could hurt NBC slightly as its pre-game coverage for "SNF" will be competing more with the conclusion of the afternoon games.
Fox airs a postgame show up until 8 p.m. on its doubleheader Sundays so that its animated lineup led off by "The Simpsons" can start on time, but CBS still opts to begin its taped "60 Minutes" late. This in turn pushes back the entire lineup — one reason why the net has struggled to be a player with scripted series on Sunday.
But when it comes to football, there's usually enough audience to go around.