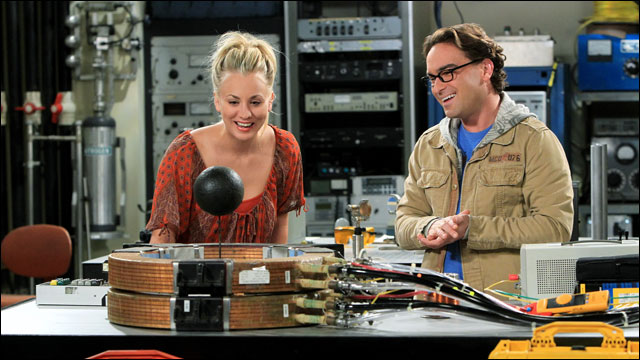 The 2012-13 season is still young, but network execs and media buyers are gearing up for what could be an arduous upfront advertising sales derby next summer.
Showbiz CEOs have become increasingly vocal about the need for the TV biz to adjust the standard rating measurement that is the basis for virtually all advertising deals. With timeshifted viewing growing apace this season — via DVR, VOD and Web-streaming platforms — the networks are focused on extending the advertising metric to Nielsen's Live-plus-7 measure, or viewing captured within seven days of a program's premiere telecast.
Industry veterans say the groundswell on the sellers side will undoubtedly gain steam after the first of the year and come to a head next summer during the upfront advertising sales negotiations for the 2013-14 season.
"I expect the industry to move to a Live-plus-7 standard," said Jack Myers, an ad biz analyst and publisher of the Jack Myers Media Business Report. "Right now (advertisers) are getting a huge bonus. The economics of the network TV business are difficult enough right now. When you exclude meaningful shares of their audience delivery, it's not really a level playing field."
At present, the industry standard is the Live-plus-3 rating, encompassing viewing done within three days of the initial telecast (specifically the so-called C3 ratings for commercial pods). With Live-plus-7 ratings adding significantly to the overall viewership of primetime series, particularly top scripted hits, network execs are anxious to get paid for viewing done between days 4 and 7.
Industry sources predict that the details of what the networks want and what Madison Avenue will accept will be hammered out through one-on-one meetings and research presentations that will likely take place after the first of the year. Network execs have to be careful not to discuss too many details with their rivals lest the process raise the specter of collusion and other antitrust concerns.
The immediate focus in adjusting the advertising measure will be on viewing done via DVR and cable VOD platforms, which are now measured by Nielsen so long as the program contains the same commercial load as in the initial telecast. Viewing via Web streaming remains a tougher nut to crack, for networks and Nielsen alike.
The growth of delayed viewing this season, which has been the talk of the TV biz, "speaks for an expanded look from a Nielsen and advertising perspective at seven days vs. three," Disney chief Bob Iger said last week during the Mouse's quarterly earnings call.
CBS Corp. topper Leslie Moonves vowed to Wall Streeters during the Eye's earnings call that "we will make it a priority to get paid for all of the viewing that is going on across our shows, including DVR viewing beyond C3."
Advertisers also have an incentive to accept the Live-plus-7 measure, otherwise they'll be in a position of paying higher CPM ratings for the shrinking Live-plus-3 ratings. (Unless the economy collapses, it's a safe bet that the gravity of supply and demand will drive at least a small bump in network TV CPMs next year.)
"Most buyers will realize it's in their best interest and their clients' best interests to maintain the health of the network economy," Myers said. "With the growth of DVR viewing, Live-plus-7 is the threshold that's fair and reasonable. … There may be some heated discussions on a case-by-case, agency-by-agency basis, but ultimately if the agencies want to maintain even flat CPMs, they're going to have to give somewhere."
There will be big caveats, Myers emphasized, for advertisers with highly time-sensitive spots, like movie companies and certain retail sales campaigns.
In some cases, the Live-plus-3 number will likely continue to be used for blurbs that have a short shelf life. And even if advertisers do accept Live-plus-7, there may be some horse-trading for a slightly lower CPMs for viewing done in the second half of the seven-day frame rather than in the first. And for sure, live sports and some reality shows will be a tougher sell for Live-plus-7 because so much of the viewing is done live or within 24 hours of the initial airing.
NBC Broadcasting chairman Ted Harbert was among the first to explicitly sound the alarm about the need to shift to the Live-plus-7 measure during his presentation at the Peacock's upfront event last May. That pitch turned out to be prescient for NBC, which has fielded one of the most DVR'd shows of the season, frosh drama "Revolution." The show's viewership grows 2.1 ratings points (from 3.2 to 5.3) in a Live-plus-7 measure, a nearly 66% surge.
Harbert believes that NBCUniversal's multiplatform success with its Olympics coverage this summer helped fuel the growth of time-shifted viewing and familiarized auds with new modes of viewing.
"When you look at the overall TV viewing situation, there is plenty of viewing going on. People love their favorite shows," Harbert said. "But people have learned how to use all the (options) they now have to watch those shows. … All of a sudden, we woke up in September and saw very different viewer behavior than we've seen in the past. And we've got to make sure we're monetizing all those impressions. They should count."
In Nielsen's national sample, DVR penetration has risen to 46% this fall (from 42% a year ago), and among adults 18-49 it is up to 51%. Overall DVR playback, meanwhile, is up 8% in total viewers and 3% in adults 18-49.
This season has seen a whopping 14 primetime broadcast series gain 3 million viewers or more when going from same-night to Live-plus-7 — double the seven series at this time a year ago.
Top returning DVR faves like "Modern Family," "The Big Bang Theory" and "Grey's Anatomy" are all garnering an increasing slice of their audience in the seven days after a telecast. The national adults 18-49 rating for CBS' "Big Bang," for example, has shot up by an average of 2 ratings points from same-day to Live-plus-7 this fall (vs. 1.4 a year ago), and its percentage growth has gone from 29% to 41%.
(Rick Kissell contributed to this report.)