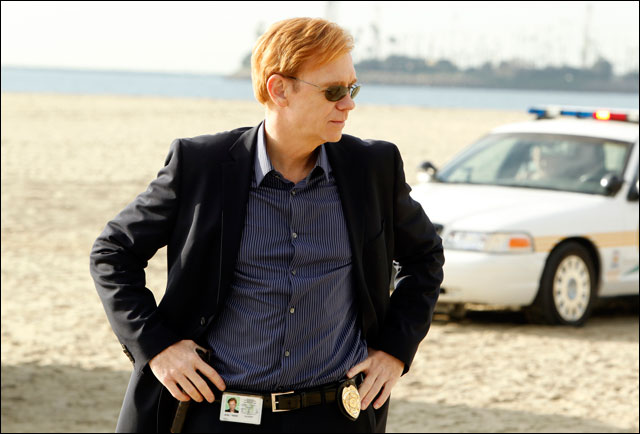 Goldman Sachs has put its 50% stake in the lucrative "CSI" franchise on the block, and the investment bank is seeking at least $500 million, industry sources say.
Goldman hopes to find a buyer for its share of the three series — "CSI," "CSI: Miami" and "CSI: NY" — within the next two weeks, according to sources close to the discussions. However, Goldman Sachs is not any rush to get a deal done and won't let it go at a fire sale price.
Goldman Sachs declined to comment.
CBS owns the other half of the skeins and controls all domestic and international distribution rights, but the Eye is not expected to be a contender for the Goldman stake.
The three shows have been hugely profitable for its partners through domestic syndication deals and international licensing since the original series bowed in 2000. Digital licensing pacts with Netflix, Hulu and other platforms are generating more windfalls. Financial details for the property have been disclosed in recent weeks to prospective suitors.
Goldman acquired the interest in the shows through its purchase in 2007 of "CSI" co-producer Alliance Atlantis, which the bank bought in partnership with CanWest Global Communications. In that transaction, Goldman retained the rights to the Alliance Atlantis entertainment library, of which "CSI" is by far the biggest property.
Goldman is known to have mulled the sale of its "CSI" assets for some time. The recent growth of international TV opportunities and the appetite for high-end TV content from digital platforms spurred Goldman's decision to act now, although some observers question the valuations of those rights.
The "CSI" shows have consistently been among the most-watched U.S. TV exports around the world. And the library is stocked with more than 600 episodes. "CSI: Miami," which ended its 10-season run on CBS earlier this year, racked up 232 episodes. The mothership "CSI" is at 280 episodes and counting, while "CSI: New York" is closing in on 200 episodes.
Goldman has somewhat decreased its entertainment profile in recent months. It's currently shopping its stake in a library of Weinstein Co. titles, which the bank took control of in 2010 as part of Weinstein Co.'s restructuring.
The hefty sale price that the "CSI" franchise is claiming will no doubt stir some agita for execs at Disney. The first "CSI" series was developed and produced by the Mouse House's Touchstone TV unit through its pact with Jerry Bruckheimer. But Disney famously backed out of the show in the summer of 2000 — after "CSI" had a series order from CBS but before it went on the air — out of what proved to be a short-sighted concern about shouldering big deficits for a non-ABC drama series.