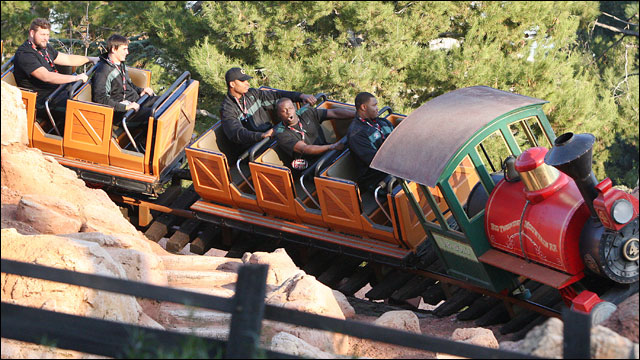 Big Thunder Mountain Railroad is on the track to TV.
ABC has bought a supernatural adventure drama script from Chris Morgan and Jason Fuchs based on the Disneyland and Disney World roller-coaster ride.
ABC Studio is producing. Morgan and Fuchs would exec produce.
Fuchs is an actor and writer who penned the bigscreen animation pic "Ice Age: Continental Drift," released last summer.
Chris Morgan is currently working on the sixth installment of "The Fast and the Furious" franchise for Universal. He has written other "Fast and Furious" installments as well.
Disney's movie division has fared well in its efforts to tap into the company's theme park offerings, specifically with "Pirates of the Caribbean." "The Haunted Mansion" with Eddie Murphy was a box office disappointment, however.
(Jeff Sneider contributed to this report.)