In addition to Variety, five other honorees have been cited by the UNF for their work with global issues. The Global Leadership Awards Dinner, hosted by Ted Turner, is held tonight at Cipriani 42nd Street in New York City.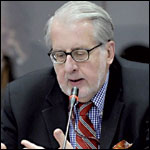 Paulo Sergio Pinheiro
Paulo Sergio Pinheiro currently serves as chairperson for the UN International Commission of Inquiry on Syria. In addition to his work with the UN, Pinheiro served as the Secretary of Humans Rights in Brazil and contributed to the country's National Human Rights Plan.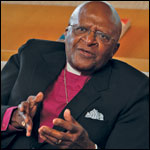 Desmond Tutu
Even before his appointment as an advisor for the UN, Archbishop Desmond Tutu has had a long history of activism, having been awarded the Nobel Peace Prize and the Gandhi Peace Prize. His involvement with the UN began in 2003 where he was appointed to the board of directors of the ICC's Trust Fund for Victims. He is also a member of the advisory board on genocide prevention.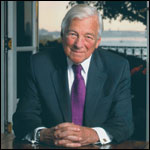 John Whitehead
During his tenure as the deputy secretary of state (1985-1989), John Whitehead developed an interest in the relations between the United States and the United Nations. Whitehead later became chairman of the United Nation Association, and is still currently involved as a member in the UNA-USA Strategy Council.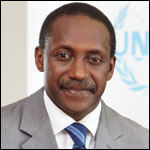 Kandeh K. Yumkella
Kandeh K. Yumkella was appointed to the role of director-general of the United Nations Industrial Development Organization in 2005. Now in his second term, Yumkella is known for his advocacy for renewable and universal access to energy and fight against poverty. Also a part of the Rio+20 Principals Group, Yumkella will play a vital part in delineating the agenda for the UN Conference on Sustainable Development.
Johnson & Johnson
In 2010, Johnson & Johnson pledged $200 million to the UN's Every Women Every Child initiative.
RELATED LINKS
• World view