David Benioff and D.B. Weiss
"Game of Thrones" (HBO)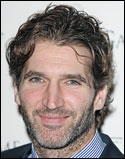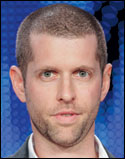 Impact:
Turns out mythical kingdoms and magical dragons aren't only for fantasy fiction fans. "Thrones'" boffo ratings in its second season attracted more than just readers of George R.R. Martin's novels and proved that epic storytelling can still be worth the high pricetag.
Partner in crime:
Because of the challenges that accompany such a complex and production-heavy series, Benioff and Weiss depend heavily on their team of producers, most notably Bernadette Caulfield, FrankDoelger, Chris Newman and
Carolyn Strauss
. "The demands of this show are so vast, there's no way one person or even two people could get it done," says co-exec producer and staff writer
Vanessa Taylor
. "David and D.B. don't try to do everyone's jobs. They're respectful of contributions."
Biggest challenge:
Fake snow? Bloody beheadings? Tons of special effects? No problem, at least it doesn't appear so under the leadership team of Benioff and Weiss. "These are two people that have never run a show, but they've become experts at lightning speed," Taylor says. "They never seem overwhelmed."
What's ahead:
More "Thrones." Overseeing a project that shoots in four countries doesn't leave much time for anything else.
Greg Berlanti
"Political Animals" (USA Network)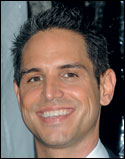 Impact:
As a veteran of "Dawson's Creek" and "Everwood," Berlanti helped develop rich storylines about the emotional lives of small-town characters. With "Political Animals" he brought that finely tuned sensibility to stories about a former first family as they tried to cope with the modern political arena in this limited series.
Partners in crime:
"I work with Andrew Kreisberg and Marc Guggenheim on 'Arrow' (for the CW) and Nicholas Wootton on 'Golden Boy' (midseason for CBS)," Berlanti says. "They're all incredibly capable people who make working on three shows at once as easy as it can be."
Biggest challenge:
"There's very rarely a day where there isn't at least one big thing that happens that you have to work through," he says. "The key is to surround yourself with people who are so good at what they're doing that they could do it without you."
What's ahead:
Berlanti has several TV pitches with Warner Bros Television and is attached as a director to the film project "Replay."
Louis C.K.
"Louie" (FX)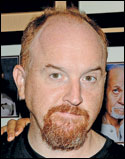 Impact:
C.K. says he doesn't think about the show's impact beyond how viewers receive it. "I really want the person watching it to be intrigued and entertained and see something new with every show and to be shown stuff they weren't expecting to see."
Partners in crime:
Although he's sort of a one-man band by writing and directing, the star credits Blair Breard ("She makes everything happen on the show"), assistant director Adam Escott ("He keeps the clock ticking on set"), set decorator Amy Silver and director of photography Paul Koestner ("Paul taught me how to make movies").
Biggest challenge:
Writing each episode is difficult. "Once you have the show written, you can do some different versions — from good to bad along a spectrum of quality — but you'll get a show done," he says. "If you don't have a script, you can't rent a house to shoot in or anything."
What's ahead:
The last four episodes of the current season will be "their own thing" with three of them hanging together to tell one story. C.K. begins a 67-show standup tour in October and then it's back to work on "Louie" for season four.
Cynthia Cidre
"Dallas" (TNT)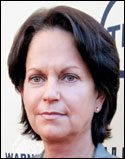 Impact:
How do you transfer a vintage 14-season smash to the modern era? Make the original players (notably Larry Hagman's J.R., Patrick Duffy's Bobby and Linda Gray's Sue Ellen) integral to the plotting, not mere window dressing. Find luscious young thesps with the chops to play greed and lust to the hilt. Most of all, stay true to the original tone, which Cidre describes as "real people in a rounded family drama, but just pushed a little" so the stakes and emotions are as high as in the sentimental "bolero" songs of her Cuban culture.
Partners in crime:
Two co-exec producers: Michael Robin (who also helmed the pilot) in production and post, and Robert Rovner in story development.
Biggest challenge:
"We have eight main characters, and servicing eight stories in a 41½-minute show is extremely challenging. … Also, you're basically doing a 15-hour movie. It's not separate, so you have to know what you're doing in all 15 before you write the first one."
What's ahead:
"The stories move very fast, but in season two Robert and I have decided to slow it down a tiny bit. So maybe not every character will be serviced in every episode."
Steven S. DeKnight
"Spartacus" (Starz)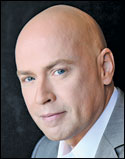 Impact:
"Spartacus" offers some great eye candy — not only through its scantily clad stars but also its camerawork reminiscent of the movie "300." But there is more to this series. "We felt there wasn't this type of R-rated male-driven action show, but on top of that we wanted to add a layer of political and emotional intrigue," DeKnight says. "Our hope is people came for the eye candy and were surprised to see a full meal was delivered."
Partners in crimes:
"Rob Tapert is my producing partner and the man on the ground in New Zealand," DeKnight says. "He is the other half of the show and one of the unsung heroes. It would not be successful without him." Hat tips also go to fellow exec producers Josh Donen and Sam Raimi as well as stunt coordinator Al Poppleton.
Biggest challenge:
The writing. "I had the brilliant idea of Shakespeare meets (pulp writer) Robert E. Howard," DeKnight says. "It makes it distinctive but incredibly difficult to write. It takes a long time to write these scripts."
What's ahead:
With the final season of the series set to bow in January, DeKnight says the plan is to "pull out all the stops." This will include some emotionally complex situations. "What I love about this season and premium cable is we can have the heroes get their hands dirty," he says. "The villains aren't completely bad and the heroes aren't completely good." Next up for DeKnight: He's developing sci-fi series "Incursion" for Starz.
Lena Dunham and Jenni Konner
"Girls" (HBO)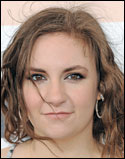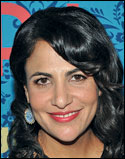 Impact:
"Girls" has been lauded for its honest and unflinchin
g look at young women as well as their emotional and sexual lives. The characters on the show have inspired a cult following and heavy traffic in the Twitterverse whether dealing with being financially cut-off by their parents or navigating the consequences of unwanted pregnancy.
Partners in crime:
Dunham and Konner cite each other as well as series co-exec producer Ilene Landress and exec producer Judd Apatow. "Ilene worked on 'The Sopranos' and has so much experience with every aspect of production and Judd always encourages us to tell the stories that feel honest to us," Konner says.
Biggest challenge:
"HBO was interested because of (indie feature) 'Tiny Furniture,' so they knew what they were getting with this show. It's been incredibly challenge free," says Dunham.
What's ahead:
Both Dunham and Konner are focused on the second season of "Girls" for now.
Julian Fellowes
"Downton Abbey" (PBS)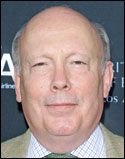 Impact:
When Fellowes began to put together "Downton Abbey," he never thought it would translate into an enormous hit in the U.S. as well as the U.K. "One really never knows these things, but I think the appeal is that both the rich and those who are not rich have human problems like falling in love, not being loved by the one they love and trying to find their own happiness," " Fellowes says.
Partners in crime:
"The cast, producer Liz Trubridge and producer Gareth Neame all contribute tremendously to the show," he says. "Sometimes an actor will find something in what you've written and then that changes everything you write going forward."
Biggest challenge:
"To bring something new that only you could bring to a project, while still remaining true to the characters and story," says Fellowes.
What's ahead:
Fellowes is working on a stage adaptation of the children's book "The Wind in the Willows." He's also writing a remake of the film "Gypsy" for producers Barbra Streisand and Joel Silver.
Alex Gansa
"Homeland" (Showtime)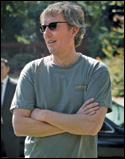 Impact:
In its first season, this thriller about American POW Nicholas Brody (Damian Lewis) who's suspected of being a terrorist sympathizer by CIA agent Carrie Mathison (Claire Danes) became a breakout hit for Showtime last fall and scored both at the Golden Globes and Emmys.
Partners in crime:
While Gansa is the day-to-day showrunner on "Homeland," he wrote the pilot with Howard Gordon and credits him along with Chip Johannessen, Henry Bromell, Meredith Stiehm and Alexander Cary as his partners in storytelling. Says Gansa: "We function like a democracy as much as we can and most of the time consensus forms around an idea or a cut or a story direction. And when it doesn't someone needs to make a decision, and that would be me."
Biggest challenge:
"I always say it's just as hard to make a bad show as a good show, but in this case we really are trying within our obvious time constraints to tell the best story we can," he says. "The biggest challenge is making a show you have to shoot in eight days."
What's ahead:
Bringing Carrie and Brody together again in season two, which begins six months after the end of season one with the characters in "a different psychological and physical space than they were in last year," Gansa says. Also, "Homeland" will not write Danes' pregnancy into its story. Gansa and Gordon will begin developing another show later this year.
Vince Gilligan
"Breaking Bad" (AMC)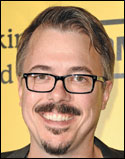 Impact:
Flying in the face of traditional storytelling, Gilligan has continued his plan to take a sympathetic character and slowly transform him into the son of Satan. Instead of turning off viewers, the show's ratings has actually increased, proving that likability is overrated.
Partner in crime:
Three-time Emmy winner Bryan Cranston. "There's a lot of great actors, but there's only a couple I can think of who could play this role," Gilligan says. "As Walter White, he's captured lightning in a bottle. He's absolutely fearless."
Biggest challenge:
"Keeping the quality high," he says. "With every episode, we've got one fewer storyline because we never do anything twice. We also have to worry about succumbing to self-induced pressure, because there's always pressure not to screw up."
What's ahead:
Gilligan says he hasn't looked past "Bad," which concludes next summer. "Unfortunately, I can't even walk and chew gum at the same time," he says.
Eventually, Gilligan wants a chance to direct a feature film.
Adam Horowitz and Edward Kitsis
"Once Upon a Time" (ABC)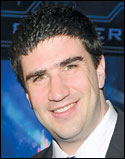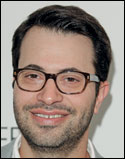 Impact:
It was a fairytale ending when the innovative series the two conceived a decade ago took home the crown as the highest rated freshman drama for the 2011-12 season in the 18-49 demo. While even the creators questioned whether viewers would watch "kids, wolves, fairies and craziness," the show proved the unpredictability of attracting an audience.
Partners in crime:
Each other. The two met in film class at the U. of Wisconsin at Madison and came to Los Angeles as a team, working on series including "Felicity," "Popular" and "Lost." "We were friends first, so we never dealt with egos," Horowitz says.
Biggest challenge:
Disney was understandably nervous about where the two were taking the brand. "They let us play with their best toys," Kitsis says. The team avoided becoming the "curse-breaking show" by solving that in the finale. "Now we have to dig deep into the characters," says Horowitz.
What's ahead:
The series is "their mistress," taking all their time. But the two will still serve as consulting producers on the animated series "
Tron: Uprising
," helmed by Charlie Bean and they penned upcoming theatrical "Ouija."
Armando Iannucci
"Veep" (HBO)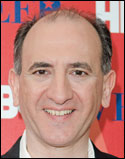 Impact:
Politics at the highest levels of government isn't intrinsically funny, but Iannucci has made it so via his cinema verite style coupled with the deft comedic skills of title character Julia Louis-Dreyfus. His freshman series, also his first for U.S. television, gained traction immediately with auds and critics alike for its humorous take on the inanities of being vice president. "I hope it gives people an insight into how politics works in Washington as opposed to how we think it works," he says.
Partners in crime:
He cites writing partners Tony Roche and Simon Blackwell, exec producers Christopher Godsick and
Frank Rich
.
Biggest challenge:
"Because it's on a big public stage, it could be quite a showy, extravagant production if we wanted, but we wanted to get the intimacy of what goes on behind closed doors," Iannucci says. "The challenge is keeping the scale correct, and preserving the small details."
What's ahead:
"Selina will be
coming to terms with the limitations of her office, her staff and family, and she will re-establish a stronger connection with the White House," says Iannucci, who just finished shooting season four political sitcom "The Thick of It" for the BBC.
Jason Katims
"Parenthood" (NBC)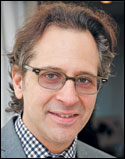 Impact:
As showrunner on "Parenthood" and formerly on "Friday Night Lights," Katims brings a rich emotional sensibility to ensemble casts made up of characters going through real and relatable experiences.
Partners in crime:
"(Director) Lawrence Trilling and producer Dylan Massin really help make this show what it is," says Katims. "One oversees the visual language of the show and the other handles every physical aspect of the production."
Biggest challenge:
"We have an incredible cast of people that includes many actors who could be series leads, so the hard thing is to make sure that you're making sure to use them all as often as possible when you have a cast this large," says Katims.
What's ahead:
Katims is forming his own a production company at Universal and has hired
Michelle Lee
as his head of development.
Mike Kelley
"Revenge" (ABC)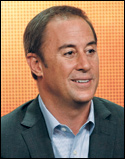 Impact:
This sizzling escapist series came along at just the right time, tapping into the national disenfranchisement zeitgeist with a show reflecting the ultimate wish fulfillment. On average, close to 9 million tuned in last season, making it ABC's most watched 10 p.m. show since "Lost" and gaining considerable global market attention.
Partner in crime:
Melissa Loy "gets this monster wrangled. She really runs the departments and keeps production in line," says Kelley, who worked with her on the short-lived CW series "The Beautiful Life." There's also his former "One Tree Hill" boss Mark B. Perry, who helps "keep the train running on time."
Biggest challenge:
Kelley points to the series' fast pace and deep, twisty mythology. "We made a decision to tear through story the first season. We wanted the show to be a roller coaster, and not give the viewers time to catch their breath. Season two we are left with the challenge of topping ourselves, but I think we've landed on a good emotional arc for Emily (VanCamp, the lead)."
What's ahead:
Kelley's putting all his energy into the series, which takes over the competitive "Desperate Housewives" 9 p.m. Sunday timeslot this fall. "This is a tricky season, and it's sink or swim."
I. Marlene King and Oliver Goldstick
"Pretty Little Liars" (ABC Family)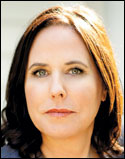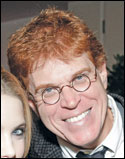 Impact:
From the beginning, "PLL" tapped into top teen issues including bullying, teen sex and peer pressure while integrating the growing youth immersion into social networking. It was edgy material that took ABC Family into a whole new territory.
Partner in crime:
"We have really young people in the room, and Joe Dougherty (veteran of 'Thirtysomething')," King says. "It's not my voice or Oliver's voice, but the voice of that writer (in the episodes) and it keeps the show fresh. A lot of showrunners don't like that, but for us it's a formula that works."
Biggest challenge:
To maintain that foreboding ominous tone, and not repeating themselves. "We have so many balls in the air: heavy drama, mystery and soap, but that's also part of the fun," King says. They also grapple with a smaller budget than many other shows. Adds Goldstick: "We have to make something that is beautiful to watch. Like Sondheim, give me parameters. … I work better with constraints." He also says not having actors under contract can make things difficult: "They become in demand so there's no promise that they will still be available down the line. It's a reality we work with. We have the same touchdown plan, but we often have to take a different track."
What's ahead:
King wrote the screenplay for "The Mortal Instruments," starring Lily Collins and set to film in August. She is also developing a 2013 TV series for ABC Family based on her film "Now and Then."
Michael Patrick King
"2 Broke Girls" (CBS)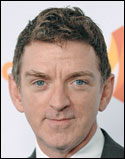 Impact:
"Girls" is the rare mix of edgy innuendo and traditional production style. "There's almost something retro about the look and the idea of a multicam comedy with characters this broad and yet, at the center of it, are two special girls with a good story and an outrageous sense of humor," King says.
Partner in crime:
King calls Tim Kaiser his "stealth producer" for his understanding of the creative dimension as he applies his business acumen to the production.
Biggest challenge:
It keeps getting harder to beat the clock. "When I started on 'Murphy Brown,' we had 25 minutes. Now the time limit is 21," King says. "I feel like I'm in a boxing gym trying to be lean all week."
What's ahead:
King has a couple of movie scripts out and a deal for more shows with Warner Bros. Still, he says, showrunning is a full-time job and maintaining quality control in the second season is a high priority.
Aaron Korsh
"Suits" (USA)
Impact:
Not since "L.A. Law" — whose pilot script Korsh says he pored over, even when "Suits" was to be about stockbrokers — has any show so consistently hit the legal-series trifecta of blending interesting cases and complex law firm intrigue along with steamy romance. Blessed with two of TV's studliest (Gabriel Macht and Patrick J. Adams) and a bevy of beautiful femmes, episodes nevertheless tend to offer mind fodder along with their eye candy.
Partners in crime:
"My main partner in crime in terms of a support system is my wife," Korsh announces proudly before going on to credit his "hypnotic pod" of producers David Bartis, Gene Klein and Doug Liman; original helmer Kevin Bray; and
Jon Cowan
and the writing staff.
Biggest challenge:
"Time management." Korsh doesn't lightly hand stories over to his scribes. "I have to get each episode inside of me, to understand what it's going to be, and that takes a lot of time," as do a young son and newborn at home.
What's ahead:
"Moving the show forward and keeping it good without jumping the shark. … If you don't take any chances, you fail by definition. But if you take chances you really might fail, which is a tough thing to wrap your head around."
Peter M. Lenkov
"Hawaii Five-0" (CBS)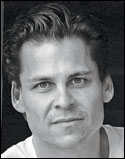 Impact:
"Hawaii Five-0" has succeeded where most reboots have failed miserably: Creating something fresh and fun from a beloved series. "When we started we thought, how do you add value to this existing franchis
e that was on the air for 12 years?" Lenkov says. "We decided we could make an impact with the characters by really fleshing them out."
Partner in crime:
Line producer Jeff Downer. "I couldn't do this show without him," Lenkov says. "Shooting on Oahu, where the resources are a lot less than anywhere else, he gets to put on this big summer movie every week for us and makes it happen."
Biggest challenge:
"We are very ambitious with what we try to do. The mandate that I had was event television, and that sort of rings in my ears every time we sit down to break down a story. How do you make it seem like a summer blockbuster every week?"
What's ahead:
The movie "R.I.P.D.," starring Ryan Reynolds, in post-production and he's developing a pitch for a legal series. As for the show, the plan is to "grow the family, adding to our existing cast and learning more about the characters."
Steven Levitan and Christopher Lloyd
"Modern Family" (ABC)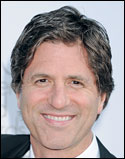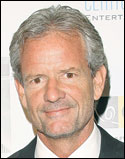 Impact:
Levitan references a New York Times article that notes one of the few things Barack Obama and Mitt Romney agree on is that they both like "Modern Family." "We didn't start out with any agenda," Levitan says, "but when people who wouldn't normally watch a show with a gay couple raising a baby, maybe their perspectives could change."
Partners in crime:
The deep bench in the writers' room. Lloyd points out that at least seven members of the staff have already run their own shows or could be running one right now. "It's a huge luxury," he says. "A lot of them went through the lean years and realize we have a good thing going here."
Biggest challenge:
When other shows age, showrunners may bring on new regular characters to introduce fresh stories. That won't happen at "Family." "You won't suddenly see us start focusing on a Mr. Roper," Levitan says. Because it's not a workplace comedy, it's harder to develop plots without repeating yourself. "We still have to find ways to grow these characters, set them on new journeys that feel real," Lloyd says.
What's ahead:
Neither Levitan nor Lloyd have anything specific in the works, but are open to possibilities if the right project comes along. Both are hoping to carve out time in the future to direct a feature film.
Chuck Lorre
"Two and a Half Men" (CBS), "The Big Bang Theory" (CBS), "Mike & Molly" (CBS)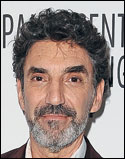 Impact:
Who needs Charlie Sheen? Ratings for "Men" actually crept up after the departure of the sitcom star, thanks in part to a fairly smooth transition to Ashton Kutcher. And from an awards perspective, Melinda McCarthy and Jim Parsons both took home Emmys last year.
Partner in crime:
Coordinating producer Suzanne McCormick makes sure that Lorre isn't overwhelmed by the challenge of supervising three shows. "She's the one who manages the flow," says "Big Bang" exec producer Bill Prady.
Biggest challenge:
"You mean other than making sure another sitcom star doesn't have a public meltdown? The challenge remains the same," Prady says. "You want all three series to be good. You want every episode to be good, every scene to be good, every line to be good."
What's ahead:
Maybe a good long nap. Prady says he knows of no specific project, but Lorre is "always working on something."
Glen Mazzara
"The Walking Dead" (AMC)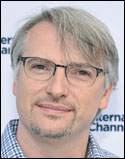 Impact:
Just as a zombie apocalypse took over the globe, so apparently has "Dead," airing in 122 countries. Taking the helm of the hit series for season two, Mazzara led the 13 episodes to a smashing conclusion, breaking a basic cable drama record with 9 million viewers for the season finale.
Partners in crime:
Robert Kirkman, author of the comic books on which the series is based, who is also an exec producer; exec producer Gale Anne Hurd; and sfx whiz Gregory Nicotero.
Biggest challenge:
"It's tough to find the balance between a cable drama and a genre show, and to keep it real and grounded while introducing genre elements," Mazzara says. "Production-wise, we shoot in rough conditions in sweltering heat south of Atlanta."
What's ahead:
Two new characters: A governor played by British actor David Morrissey, who is a rival to series lead Andrew Lincoln and female ally named Michonne (Danai Gurira). "She is a badass with a sword. A warrior who is a zombie's worst nightmare," says Mazzara.
Liz Meriwether, David Finkel and Bret Baer
"New Girl" (Fox)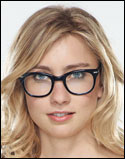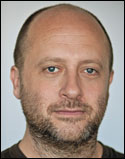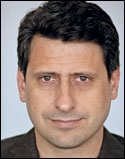 Impact:
This freshman series captured strong reviews from the start, and gave Fox its highest rated fall scripted series debut since 2001 — no small feat as networks search for strong half-hours to fill their schedules. While the offbeat title character took the initial spotlight, the series evolved into a stand-out ensemble piece.
Partner in crime:
"The starting point is knowing this is Liz's vision and the voice of the show exists in her," says Bret Baer, who has worked with Finkel ("United States of Tara," "30 Rock") since meeting in improv 20 years ago. Adds Meriwether: "They knew how television worked and they helped me see that not every problem is the end of the world."
Biggest challenge:
Meriwether says, "It's difficult to feel like you are going in the right direction and guiding it to the best version." Finkel says the show fell under the "adorkable moniker" and it took half a season to break through to find "a grown-ass woman and the unity between the characters."
What's ahead:
Finkel says, "There's no time for other stuff, including loving our families."
Ryan Murphy and Brad Falchuk
"Glee" (Fox), "The New Normal" (NBC), "American Horror Story" (FX)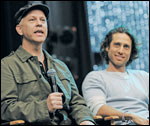 Impact:
"Glee" refreshed the musical genre with Broadway-style productions of popular music, and storylines that blend sensitive treatment of high-school social issues with biting satire. The unique tone attracts celebrity guest stars and a fan base of "
gleeks
" who buy soundtrack albums and tour tickets. The cast even sang at the White House. "Horror," anchored by major star Jessica Lange, finds new ways to scare un-scare-able modern auds.
Partner in crime:
"I have so many collaborators," Murphy says. "Brad Falchuk, Dante Di Loreto, Ali Adler, Jennifer Salt, Tim Minear, James Wong. They are grounded and grounding and have a good bullshit detector."
Biggest challenge:
"Delegating," Murphy says. "When you are a showrunner, the joy of it is you are given this great opportunity to have a vision and to
create a world. I have a hard time opening it up so I can step away because I have a lot of things going on. I'm trying."
What's ahead:
More "Glee," "Horror," and the fall premier of singlecam comedy "The New Normal." Says Murphy, "It is based on my own life. I've never really written about my own life. That's been both terrifying and liberating."
Jonathan Nolan and Greg Plageman
"Person of Interest" (CBS)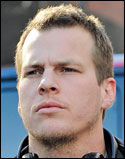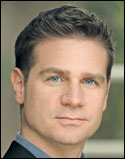 Impact:
The superhero genre is alive and well only, this time, he operates without the cape and tights. This show, a blend of vigilante action and science fiction, won a loyal following from the day it premiered last fall. And that's all the more remarkable for being on CBS, where coming up with a fresh take for a procedural is no easy task.
Partner in crime:
Nolan and Plageman head the writing team in Los Angeles and delegate most production responsibilities in New York to producing director Richard Lewis and line producer Margot Lulick. "There's no way we could do this without them," Plageman said.
Biggest challenge:
The most difficult element is production, Nolan says. "We're making an action movie in nine days every two weeks. It's bananas." To quote a production assistant in New York as he wrangled thousands of Sixth Avenue pedestrians: "'Person of Interest' is not a show; it's a sport."
What's ahead:
"The only thing I'm developing right now is an ulcer," Nolan says. He penned the screenplay for "The Dark Knight Rises" but now he and Plageman are giving their all to the second season of "Person of Interest."
Adam Reed and Matt Thompson
"Archer" (FX)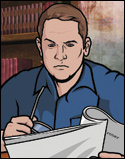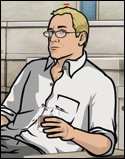 Impact:
The animated characters of this clever spy spoof, going into its fourth season, never seem to fail in their mission of purveying twisted comedy — influences range from James Bond to "The Simpsons" and "Police Squad," with a Burt Reynolds obsession. Racism, sexism and large doses of political incorrectness and irreverence infuse the proceedings, proudly made in the USA by Reed's production company.
Partner in crime:
"Everybody at (shingle) Floyd County, drawing the characters or animating or painting backgrounds. We couldn't do it without any one group, but Matt is the one who makes the trains run on time. Overseeing 100 people with different personalities, it's a big job, and one I'm terrible at, but he's excellent at it," says Reed, who has worked with Thompson since 1995.
Biggest challenge:
"Turning my scripts in on time, so that the whole production doesn't come to a grinding halt and people get laid off and FX sues me," Reed says.
What's ahead:
"There are going to be a bunch of relationship changes with regards to dating, and Archer is back to square one, single and looking," says Reed. He and Thompson are also developing an animated project for FX.
Shonda Rhimes
"Grey's Anatomy" (ABC), "Scandal" (ABC), "Private Practice" (ABC)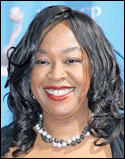 Impact:
Medical shows were never like this. Rhimes broke new ground with the diverse casts and envelope-pushing storylines of "Grey's" and spin-off "Private Practice." She's done it again with political drama "Scandal" by putting star Kerry Washington at the center of plenty of juicy plot twists.
Partner in crime:
Betsy Beers. "We finish each other's sentences," Rhimes says. "I can walk away from something knowing that if Betsy's there she's going to know exactly what my opinion's going to be about it."
Biggest challenge:
"Time," Rhimes says. "If you'd told me eight years ago that I would be running three shows I would have laughed hysterically. Running one is really exhausting."
What's ahead:
"To have three hours of television on ABC next fall is fantastic," Rhimes says. "We're going to produce projects written by other people next year and I'm very excited about that."
Michael Schur
"Parks and Recreation" (NBC)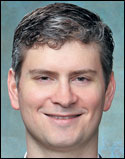 Impact:
The critically adored small-town government series has continued the tradition of NBC's Must See TV Thursday lineup of the past. Though ratings have been borderline since it launched, the show has been too good for Peacock execs to say goodbye.
Partner in crime:
Schur says Dan Goor is his occasional proxy in the writing room, aided by Norm Hiscock. On the production end, he tips his hat to line producer Morgan Sackett and editor/director liaison Dean Holland.
Biggest challenge:
With each episode, the city of Pawnee grows. In addition to town officials, viewers have met business people and the media. "It's kind of a challenge to keep all those balls in the air and make it feel like the town is alive," Schur says.
What's ahead:
Schur's entire focus is on "Parks and Recreation." "It's my baby and I love it and I'm completely devoted to it. It would be weird for me to do something else."
Josh Schwartz and Stephanie Savage
"Hart of Dixie" (CW), "Gossip Girl" (CW), "The Carrie Diaries" (CW), "Cult" (CW)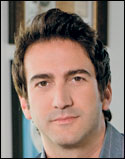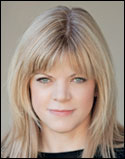 Impact:
New York Mayor Michael Bloomberg declared Jan. 26, 2012, "Gossip Girl Day" in appreciation of the show's positive effect on city tourism. Besides shining up the Big Apple, "Gossip" made major stars of the cast and draws devoted fans hungry for what all Schwartz-Savage shows offer: entrée to an exclusive world; a focus on youth culture; and a dose of social satire.
Partners in crime:
Their Fake Empire Productions writers: Chris Fedak ("Chuck"), Leila Gerstein ("Hart of Dixie"), Amy Harris ("Carrie Diaries") Rockne O'Bannon ("Cult") and Len Goldstein who runs the television department.
Biggest challenge:
"The sheer volume of work," Schwartz says. "We tend to do shows that are very exciting and where a lot happens."
What's ahead:
The last season "Gossip Girl" and second season of "Hart of Dixie." "Carrie Diaries" and "Cult" premiere in 2013. "We're fans of voice-y television. We try to foster that in our own shows and in the writers we've been fortunate enough to work with," Savage says.
Kurt Sutter
"Sons of Anarchy" (FX)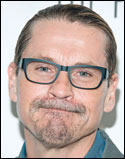 Impact:
A motorcycle club drama with Shakespearean overtones, "Sons" introduced viewers to a subculture that previously existed only in stereotype. "For better or worse, we've put a human face on it and allowed people to und
erstand the lifestyle the same way to a certain extent the way 'The Sopranos' really tried to do that with the Mafia," Sutter says. "A show like mine would not have seen the light of day if not for 'The Sopranos.' "
Partners in crime:
Exec producer-director Paris Barclay and other hires. "I would say my greatest skill set as an executive producer is hiring people who are a lot smarter and more talented than me," Sutter says. "If I continue to be able to do that, the show will continue to be a success."
Biggest challenge:
The story. "I come in each season with a blueprint of what the season will be and what the big arcs are and I hold onto that structure loosely so I'm not inhibited by it. I try to let the season breathe and let stories break," Sutter says.
What's ahead:
Season five of "Sons" starts in September. Sutter is waiting to hear if Discovery orders more episodes of his "Outlaw Empires" docuseries. Sold a pitch to FX; working on getting a writer attached to the project. Getting in more trouble on Twitter: "Sometimes I'm louder than on other days."
Matthew Weiner
"Mad Men" (AMC)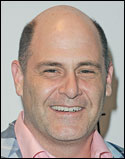 Impact:
The moody serial set in a 1960s-era ad agency has won four consecutive drama Emmys and created one of TV's most unforgettable lead characters in Don Draper (Jon Hamm), an American success story fueled by smarts, guts, and sex appeal. It's inspired a cocktail renaissance, Banana Republic clothing line, limited-edition Barbies and the "draping" craze. Even President Obama is a fan.
Partner in crime:
"The writers' room is headed by Maria and Andre Jacquemetton. They are who I go to first with everything," Weiner says. "Scott Hornbacher, the producer since the pilot, has become a director. He's a very strong creative force."
Biggest challenge:
"Trying to keep the show fresh, dig deep and not take the easy way out," Weiner says. "It takes strength. I always have something I want to do at the beginning of the season. I start to chicken out at the end."
What's ahead:
Writing the penultimate season. "Season six will have its own story but there are things that I have been thinking about for the very ending of the show that I can't get to yet," Weiner says. He's also editing his first feature film, "You Are Here."
John Wells
"Southland" (TNT), "Shameless" (Showtime)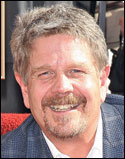 Impact:
"Southland" breathed new life into the old cop genre while proving it is possible for a drama series to successfully transfer from broadcast to cable with its move from NBC to TNT. And "Shameless," while often a shocking comedy with bad behavior, also shows the consequences of having a drunken dad and an absentee mom. "While it's fun to watch them survive, they are trying to survive something," Wells says.
Partners in crime:
On "Southland" it's director
Christopher Chulack
and writer Jonathan Lisco; on "Shameless" Wells credits director Mark Mylod and writers Nancy Pimental, Mike O'Malley and Alex Borstein.
Biggest challenge:
The physical production on "Southland," since the show so often shoots on the street. The company is constantly on the move. With "Shameless," Wells says the writers work to find a balance between broad humor and pathos. "We try to keep it from becoming too much of a broad comedy and keep it grounded in the real world."
What's ahead:
Filming is under way on "Shameless" and writing commences soon on another season of "Southland." Wells' company is developing a Lisco-penned adaptation of the Australian crime thriller "Animal Kingdom" for Showtime.
Kevin Williamson
"The Vampire Diaries" (CW)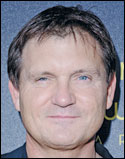 Impact:
Conceived in the glow of the "Twilight" hysteria, "The Vampire Diaries" pumped new life into the genre even as it blazed its own trail. Not wanting to be known as the guy who ripped off "Twilight," Williamson turned instead to TV classic "Dark Shadows" for inspiration. "It's not just a story about a vampire, it's a story about a town," he says.
Partner in crime:
Last season, Williamson turned over day-to-day responsibility for the series to partner Julie Plec. "I just sort of dip in when I have to, mainly say 'Hi' and have lunch. Julie is the lieutenant and the captain," he says.
Biggest challenge:
You have to be careful that the show never becomes just a procedural, Williamson says. That meant working hard from the start to defy expectations and tell better stories so that each episode looks like a mini-movie.
What's ahead:
Williamson is focused on "The Following," a drama for Fox scheduled for a January launch. At the center of the suspense series is a cat-and-mouse game between a former FBI agent and a mass murderer.
Graham Yost
"Justified" (FX)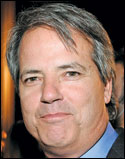 Impact:
Based on novelist Elmore Leonard's source material, it's an appealing mix of procedural and serialized drama with humor thrown in that auds find fresh. The characters live in a world (Kentucky) not often served by TV. The bad guys up against tough federal lawman
Raylan
Givens are terrifying and entertaining.
Partners in crime:
Elmore Leonard, exec producers Fred Golan, Sarah Timberman and Carl Beverly, exec producer/director Michael Dinner and star Timothy Olyphant, who is also a producer.
Biggest challenge:
"Elmore sets the bar pretty high and it's not easy to do on a weekly basis," Yost says. "Some episodes are better than others. With any show, you run the risk of repeating yourself, but doing only 13 a year is certainly helpful."
What's ahead:
"If all goes well, we're probably looking at a six-year run, but any ideas of how to end the series will change," says Yost.
Capsules by Hillary Atkin, Josh Chetwynd, Barry Garron, Kate Hahn, Karen Idelson, Neal Justin, Rob Owen, Bob Verini and Susan Young.
Related Links:
• Fate deals new hand every day