Ask Neil Diamond, who receives a star today on the Hollywood Walk of Fame, the secret to his longevity and his answer is refreshingly simple: "Just work harder than everyone else."
For decades now, the Grammy-winning singer-songwriter has put that ethic, and no small amount of talent, to practice, and the results have been staggering: more than 125 million albums sold worldwide; 37 top 10 singles on the Billboard Hot 100; and sold-out venues around the globe. Everybody from Elvis Presley to Barbra Streisand has covered his tunes.
As a member of both the Rock and Roll and Songwriters halls of fame, he's considered pop royalty. Appropriately enough, he received the equivalent of a knighthood in December at the Kennedy Center Honors where, along with Meryl Streep and Yo-Yo Ma, he was celebrated as a national treasure. Smokey Robinson orchestrated the evening's crowning moment when he led a sing-along of "Sweet Caroline," alongside the song's original inspiration, Caroline Kennedy, with President Obama and the first lady among the star-studded attendees joining in.
That 1969 classic represents just one link in a lengthy chain of hits that includes "Solitary Man," "Cherry, Cherry," "Cracklin' Rosie," "Song Sung Blue," "I'm a Believer," "You Don't Bring Me Flowers," "Love on the Rocks" and "America."
Steve Barnett, chairman and chief operating officer of Columbia Records, Diamond's label for 40 years, sums up the artist's appeal: "For nearly half a century, Neil Diamond has been an essential source of American pop music, writing songs from the heart that have connected with the lives of millions of people of all ages. He's a committed artist and master showman who writes songs the world loves to sing."
That sense of connection is the payoff for all the hard work, says Diamond, who considers making music his mission. "I'm a 'people pleaser' — I think most performers are, and when I'm in front of an audience I'll try to make those folks happy any which way I can. Make 'em laugh? I'd love to! Make 'em feel good? I'll do just about anything to accomplish that, too. Music is the most natural way for me to please people, so I give them everything I can in that regard."
Diamond says that when he can please listeners or audiences, it makes him feel good, too. "It gives me a purpose and a sense of self-worth, and I believe it's my reason for being here on this planet to begin with."
Bob Roux, Live Nation's co-president of North America Concerts, the promoter of Diamond's current tour, calls him "an incredible live performer."
Roux cites not only Diamond's "unmatched" rapport with his audience and his deep catalog of hits, but also his attention to detail offstage: "He works tirelessly and as hard as any artist I have ever known when setting up the publicity and promotions for his tours," Roux says. "You put all of these amazing characteristics together and you get the decades-long success as a top arena attraction that is synonymous with Neil Diamond."
For any of the millions of fans worldwide who have seen Diamond's energetic show, it will come as no surprise that when he finishes a performance, he says he feels exhausted if he's done the show right. "Also, if I've done it right," he adds, "I feel fulfilled and sometimes even worthy of the applause that follows me off the stage."
It's a testament to the strength of Diamond's music that the two films with which he is most commonly associated — "Jonathan Livingston Seagull" (1973) and a remake of "The Jazz Singer" (1980) — managed to produce a clutch of hit recordings despite their poor reception critically and commercially.
Despite Hollywood's attempt to fashion Diamond into a movie star, his best role has always been playing himself, exemplified by his electrifying rendition of the anthemic "Dry Your Eyes" in Martin Scorsese's documentary chronicling the Band's swan-song concert, "The Last Waltz" (1978). His tunes have been featured in dozens of movies and TV shows, including Scorsese's "Bringing Out the Dead" (1999), Jonathan Demme's "Something Wild" (1986) and Quentin Tarantino's "Pulp Fiction" (1994). A raucous version of "I'm a Believer" by Smash Mouth, accompanied by Eddie Murphy's Donkey character, constitutes the grand finale of "Shrek" (2001).
On July 31, Universal Music Enterprises released a 40th anniversary deluxe edition of "Hot August Night," the live album that documented Diamond's 10 sold-out nights at Los Angeles' Greek Theater in 1972. (He returns to the Greek for five concerts Aug. 11-25).
That Greek Theater run remains a milestone for Diamond.
"The 'Hot August Night' series in 1972 provided an 'a-ha' moment for me," he says. "It taught me what giving a great show felt like, and gave me something to shoot for in every show I've done since."
Those concerts still provide a sense of comfort after all this time.
"I never do feel like I can sit back on my laurels, but after I did the 'Hot August Night' shows at the Greek … I felt that if everything else fell apart, I could always go back to the Greek for one more show and get the chance to prove myself again. That little thought has kept me sane and moving forward for the last 40 years," he says.
At 71, and with nothing left to prove, Diamond says he still feels a "really deep and almost mystical connection with the music and with people in general."
And he's far from done: "I'd like just to continue to write songs that express my own life and feelings," he says. "Writing songs and performing for an audience is such a satisfying creative outlet that I can't think of anything else I could do to top it. I have no unfulfilled professional wishes beyond that, but the future is unknowable, so I like to keep myself open for all its possibilities."
NEIL DIAMOND: A LOOK BACK
1941:
Neil Diamond is born on Jan. 24 in Brooklyn.
1962:
Drops out of NYU's pre-med program in order to pursue his dream of making music, eventually plying his songwriter trade in New York's storied Brill Building.
1966:
Diamond's first charted single, "Solitary Man" peaks at No. 55 on the Billboard Hot 100.

1966:
"I'm A Believer," written by Diamond, becomes a smash for The Monkees, spending seven weeks at No. 1.
1970:
Scores his first No. 1 on the Billboard charts with "Cracklin' Rosie."
1972:
"Song Sung Blue" becomes Diamond's second No. 1 single.

1972:
Plays 10 sold-out nights at Los Angeles' Greek Theater. The run is captured on his "Hot August Night" album, released later that year.
1972:
Topping the Greek Theater run, Diamond plays a 20-night stand at New York's Winter Garden Theater.
1973:
Moves from Uni Records to Columbia Records, which remains his label home to this day.
1974:
Diamond wins his first and only Grammy for composing the soundtrack to "Jonathan Livingston Seagull."
1976:
Works with The Band's Robbie Robertson, who produces his concept album, "Beautiful Noise."
1976:
Performs with The Band at their final concert, dubbed "The Last Waltz," which is filmed and released in 1978 as a documentary feature directed by Martin Scorsese.

1978:
Diamond's duet with Barbra Streisand, "You Don't Bring Me Flowers," becomes his third No.1. It remains at the top for two weeks.
1979:
Starts filming "The Jazz Singer," a remake of the 1927 film. He receives a Golden Globe nomination for best actor for his role as Jess Robin in the film, which comes out in 1980. The soundtrack album sells more than 5 million copies, and spawns three major hits: "America," "Love on the Rocks" and "Hello Again."
1983:
UB40 takes its version of Diamond's "Red, Red Wine" to No. 1 in the U.K. The song peaks at No. 34 in the U.S in 1984.
1984:
Is inducted in the Songwriters Hall of Fame.
1987:
Returns to The Greek Theater for a 14-night stand, captured on "Hot August Night II."
1992:
A string of six sold-out Madison Square Garden shows help make Diamond the No. 2 concert grossing artist of the year.
1993:
Salutes his Brill Building songwriting roots with "Up On the Roof: Songs From the Brill Building."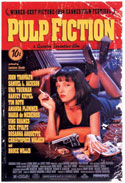 1994:
Quentin Tarantino discovers Urge Overkill's version of Diamond's "Girl, You'll Be A Woman Soon," originally recorded in 1992, and includes it in "Pulp Fiction."
1996:
Pairs with a number of country artists, including Waylon Jennings and Chet Atkins, for his 23rd studio album, "Tennessee Moon," recorded in Nashville.
1998:
Pays homage to his favorite film tunes on "The Movie Albums: As Time Goes By." Oscar-winning composer Elmer Bernstein conducts the orchestra.
1999:
Amusement Business magazine names Diamond one of the top five concert artists of the decade.
2005:
Diamond and producer Rick Rubin collaborate on "12 Songs," an album of all original songs. The album reaches No. 4, his highest chart position since 1980.
2008:
Reunites with Rubin on "Home Before Dark," which becomes Diamond's first album to reach No. 1 on the Billboard 200.
2011:
Paul Simon inducts Diamond into the Rock and Roll Hall of Fame, alongside fellow inductees Darlene Love, Tom Waits, Alice Cooper and Dr. John.
Sources: Rock and Roll Hall of Fame and Songwriters Hall of Fame
Related Links:
• Diamond's 'Solitary' journey
• Walk of Fame Honors archive