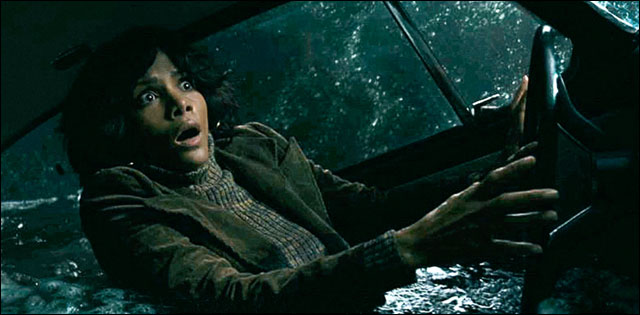 The box office forecast for "Cloud Atlas" is looking quite dreary, according to early estimates.
"Atlas," directed by the Wachowskis and Tom Tykwer, has a decent shot at topping the crowded pre-Halloween weekend, but the adventure-fantasy, which cost over $100 million, is on track for a chilly $13 million debut in the U.S.
Another Warner Bros. feature, "Argo," is close behind with $12 million to $13 million, marking another robust stay for the Ben Affleck-helmed drama. "Argo" has cumed $49 million Stateside since its Oct. 12 release.
Open Road's "Silent Hill: Revelation 3D" should fall in the $10 million to $12 million range, putting the horror sequel just above last week's B.O. champ, "Paranormal Activity 4," which is expected to dip 65% week-to-week to $10 million. Newcomers "Chasing Mavericks" and "Fun Size" are all but ghosts this weekend with $4 million each.
Based on the 2004 novel by David Mitchell, "Cloud Atlas" is one of the most expensive independent films ever made. The Wachowskis managed to finance the $100 million adventure drama through a number of foreign investors, including Media Asia Group and German company Ascension Pictures, before Warner Bros. paid a modest $15 million for distribution rights.
"Cloud's" silver lining may be as a potential awards contender on top of its lengthy, five-month rollout across the globe ("Cloud Atlas" doesn't open in the U.K. until Feb. 22, 2013).
Starring Tom Hanks and Halle Berry, "Cloud Atlas" is the Wachowski's first feature since 2008's "Speed Racer." The sibling directors, who recently coined themselves Wachowski Starship, are best known for helming "The Matrix" franchise.