Playwrights, novelists and other scribes weigh in on the year's best screenplays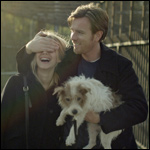 Jon Robin Baitz on "Beginners"
Screenplay by Mike Mills
Sometimes a film can help you locate yourself, in so much as a great one possesses within its beating heart a kind of emotional GPS. This mechanism almost works as a kind of mirror: If you are wandering about in your life, and you are perhaps a little lost, when you see this film, you find yourself represented in its mood, in the images playing out before your eyes, and in its spirit. It has the magic of autobiography, without the banal facts of one's own life. "Beginners" had that for me. It is about the tentative and quiet nature by which love can break down a deeply ingrained inner aloneness.
On the surface, the story being told is one of a youngish man coming to terms, via exquisitely rendered flashback, with his father's recent death to cancer. This, a few short years after the father, gorgeously played by Christopher Plummer, has come out of the closet in his eighth decade, to seek out something like love and companionship.
In the present scenes, the son, still awash in a quiet grief, meets a woman, with whom there is a deep and resonant connection, which he tries to make sense of, and allow. She, too, is of the tribe of the melancholy, but like all sad and truly optimistic people, her bravery is asserted by her willingness to offer herself to another, rather than run away into the silence of her own future. In the end, the young man recognizes that in a life which is defined by the necessity of all of us eventually losing what we love, life has only one lesson; no matter how many regrets the past may hold, it is never too late to begin again. And I suppose that what spoke to me most is the gentleness with which Mike Mills told a story about the incalculable risks of love and how much quiet courage there actually can be in a love story.
This is a film about the resonance of small things; of hands held, and walks, and a dog's loving bark, and a lover's glance, and just how much yearning there is in one's day. It made me want to write films, which is very rare for me.
Jon Robin Baitz, author of "The Substance of Fire," made his Broadway debut this season with "Other Desert Cities."
* * *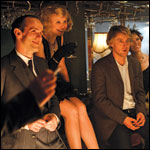 Theresa Rebeck on 'Midnight in Paris'
Screenplay by Woody Allen
I would put "Midnight in Paris" up with the best of Woody Allen's work — just for the charm factor and for the thrilling accuracy of the writer's fantasy. And it has the greatest title ever. You want to go to a movie called "Midnight in Paris." You want to be at "Midnight in Paris."
Woody lands smack dab on something that seems like a delightful one-note joke, where you go, "The present is stupid. The past is fantastic." And you get to go to the past in the heyday of literary Paris in the 1920's, and hang out and have a beer with all the greats. That's a writer's fantasy. But rather than it becoming a one-note joke, Woody sits on the simplicity of the premise and lets it sustain many things. Like the philosophical joke of the question, "Why are we always looking backwards? Why can't we inhabit the present?"
The structure of the story is so romantic. He goes back in time and has all of these wish-fulfillment moments. But he does push further into that and reveals the truth. That looking backwards ends poorly for love. You have to inhabit the present.
For me, the best part is the memory of having the dream that you would be a great writer. It's like the dream of your youth when you started wanting to be a writer. You didn't think of what would unfurl before you. You thought of the legends, and that as a writer you might become one of their number. The movie delivers all of that. "Midnight" is a very affectionate movie. And Woody has great affection for writers. I will probably watch it four or five times.
Theresa Rebeck's "Seminar" currently performs on Broadway. Her new NBC series, "Smash," debuts in February.
* * *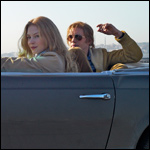 Nick Hornby on "Tinker Tailor Soldier Spy"
Screenplay by Peter Straughan and Bridget O'Connor
John le Carre's "Tinker Tailor Soldier Spy" could almost have been conceived as an elaborate joke on anyone brave enough to attempt to an adaptation. For a start, its narrative complexity is legendary. The 1979 BBC version was broadcast in seven 45-minute episodes, and even at that length, the light of comprehension did not always shine as brightly as one might have wished. But there's another problem: The dizzyingly labyrinthine complications of Cold War espionage aren't really what le Carre's story is about. In other words, Peter Straughan and Bridget O'Connor had to wrestle the plot into the painfully tight confines of a screenplay while leaving plenty room for all the other stuff, the loneliness and the alienation and the sexual ambiguity and the endlessly grey moral tones of post-WWII politics. And, bafflingly, they pulled it off, with real elegance and authority. The work of Tomas Alfredson and his cast is exemplary and has been recognized as such everywhere; I hope the extraordinary work of Straughan and O'Connor gets the same kind of attention.
Nick Hornby is author of "High Fidelity," "A Long Way Down" and other novels.
* * *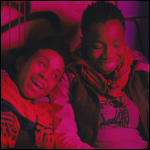 Katori Hall on "Pariah"
Screenplay by Dee Rees
The tale of the black woman in American cinema is a troubled one. We have often been relegated to the shadows, forced to play at the outer edges of the action with scraps of the sistah-girl role or, worse, made invisible. The complicated young black woman in cinema is a unicorn, and "Pariah's" protagonist, Alike, glows like the exquisite being she is. Poetess. Lesbian. Moody. Here. Alike (played with searing honesty by Adepero Oduye) is a 17-year-old woman-child whose struggle to claim her sexual identity is a universal story told through brown eyes. Whether it's battling the sexism of the street or the heart-wrenching homophobia in her own home, Alike is a heroine we so needed to see now, and "Pariah" deftly shows her internal conflict in complicated counterpoint, rendering complete a life so little examined on the silver screen.
With heft comes humor, as Dee Rees's script courses with LOL dialogue that mixes the slanguage of everyday people with the fugue of the heart. Rees' dialogue also exists in the pause and the grimace — the aching look of a disappointed mother or the stare of a scorned friend are all moments that reminds us why cinema is poetry for the eyes. Rees' characters do not exist in black or white, rather they walk through Brooklyn's streets emanating shades of gray as they make choices to fight or to fly. When Alike reaches her climatic decision to live life powerfully in her own shoes despite her family's condemnation, like her poetry, it is a sweet release. "I'm not running. I'm choosing," is a healing mantra for anyone caught between the rock of denial and the hard place of self-acceptance. Alike's declaration to write herself into existence is akin to Rees' action of using the silver screen to articulate voices from the margins. Margins no more, Ms. Rees is here to stay as, even in her silence, her voice is so magnificent and loud.
Katori Hall made her Broadway debut this season with "The Mountaintop."
* * *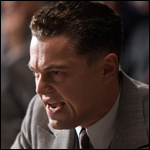 Jim Cramer on "J. Edgar"
Screenplay by Dustin Lance Black
For years now, I've passed by the spot where they found Lindbergh's baby. It's on the way from my house in Summit, N.J. to Philadelphia where my dad lives. I always imagined what it was like when J. Edgar Hoover nailed Bruno Hauptmann for that dastardly crime. I always tried to figure out how Hoover could go from this legendary law enforcement agent, someone who made you want to be a G-man, to the despicable Hoover I knew when I grew up. Then I went to see "J. Edgar." Puzzle solved: According to screenwriter Dustin Lance Black, Edgar was a rat almost from the start to finish. I can't tell you the last time I learned anything at the movies, other than from a documentary. But with "J. Edgar," not only did I learn what a law enforcement fraud this joker was, I got a real window into his duplicitous, treasonous, pathetic self, and was entertained every minute along the way.
"J. Edgar" is an astonishing movie. It's a tale about perhaps the most important bureaucrat in the history of this country, yet one almost no one knew anything about. Now we know the truth. And I want more. I want another 10 hours of this movie. I want the outtakes. From now on, when I go by that Lindbergh baby spot, I will think of the plot of the real story and marvel that, until now, we actually thought J. Edgar Hoover was ever any good at all.
Jim Cramer is the author of "Getting Back to Even," "Confessions of a Street Addict" and other finance tomes.
* * *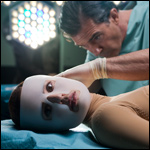 David Ives on "The Skin I Live In"
Screenplay by Pedro Almodovar
"Don't look at the surfaces," says Antonio Banderas' character, speaking of kitchen countertops, yet encapsulating not only "The Skin I Live In" but the glory of Pedro Almodovar. Surfaces are, of course, part of the joy of watching Almodovar's movies: the saturated colors; the seductive houses and furnishings; the nap and sheen of objects or clothes; the bodies, male and female both. Yet his mature movies all invite us to this thought: That the surface, the skin, is nothing.
At first glance, "The Skin I Live In" may seem a farrago of stories thrown together by a director who's gone out of control. Yet his form here is also his meaning: The wild backstories and revelations and overlapping flashbacks turn out to be his subject, namely that any random human being has a history far more complicated, often far more bizarre than we can imagine, and we spectators therefore have no right to make easy judgments. A respected surgeon turns out to be a monster (but is he?); an apparently innocent young girl, a troubled psychiatric patient; a bourgeois wedding party, the scene of a rape; a rich man's home, a laboratory and a prison; a young woman, someone's son. This is Gothic soap opera with a purpose, humane even at its most seemingly inhumane, grotesque yet provocative and smart. (Almodovar may be the last director whose characters still read books.) As always, there's a great score and a terrific song; spectacular faces, like the tragic mug of Marisa Paredes topped here by a contradictory shock of platinum hair; a lack of the standard platitudes; and visual surprises. "The Skin I Live In" doesn't fade or blackout. The final image faints, and given the onscreen moment, nothing could be more fitting. It's what they used to call Art.
David Ives made his Broadway debut this season with "Venus in Fur," to reopen in February at the Lyceum Theater.
* * *
Steven Sater on "Hugo
Screenplay by John Logan
No, Susan Sontag, cinephilia is not dead. Not when movies still begin in wonder — and celebrate the origin of that wonder. As does "Hugo," John Logan and Martin Scorsese's luminous adaptation of "The Invention of Hugo Cabret."
In a stroke of characteristic insight, Logan turns a novel full of drawings into a meditation on the romance between words and moving pictures. Looking down from behind an enormous clock face, Hugo is a watcher, who lives in whirling images. His sole friend, Isabel, is a girl so in love with language, she pauses to marvel at her own vocabulary. Elegantly, fittingly, Logan peoples the world around them with lost romantic souls, each of whom — like these orphans — struggles to find home.
For Hugo's nemesis, the unsmiling Station Inspector, Logan draws on Chekhov to create a love-stiff fool with a journey all his own. Finally, in the character of George Melies, this master dramatist gives us an autumnal figure, brooding like Prospero on his lost "enchanted castle." Here, Logan surely has laid bare Scorsese's heart. "Hugo" is both a testament to the immediacy of cinematic wonder, and an argument for the urgency of film — for our need to preserve it, if we are to have our history, our stations of dream-journeying, to house us.
Steven Sater wrote the book and lyrics for "Spring Awakening" and "Some Lovers," which recently had its world premiere at the Old Globe in San Diego.
* * *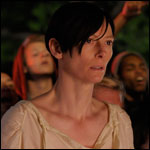 Israel Horovitz on "We Need to Talk About Kevin"
Screenplay by Lynne Ramsay & Rory Kinnear
With "Ratcatcher" and "Morvern Callar," Glaswegian writer-director Lynne Ramsay carved out a reputation for wringing her audiences' withers by creating gritty, tough-minded films of high suspense and solid social conscience. Set in America, Ramsay's newest film, "We Need To Talk About Kevin," is a fierce and poetic adaptation of Lionel Shriver's novel, dealing with the effects of ambivalent mothering on a soon-to-be sociopathic son. While Ramsay's direction is ever efficient, her screenplay (co-written with the actor Rory Kinnear) is extraordinary: a marvel of mystery and unrelenting dread — on a level with Allan Scott's screenplay for Nicolas Roeg's "Don't Look Now" and Michael Haneke's script for "Cache" — giving Tilda Swinson the gift of what is arguably the role of her career. A word of caution: After experiencing "We Need To Talk About Kevin," tomato sauce will never seem the same.
Israel Horovitz is author of many plays, including "Park Your Car in Harvard Yard."
* * *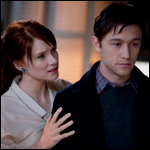 Bruce Joel Rubin on "50/50"
Screenplay by Will Reiser
No one I asked to go see "50/50" wanted to watch a movie about a guy dying. Even I was hesitant, and I'd written a few of these movies myself. I've always insisted that movies in this genre are not about death but life. Besides, how sad could it be with Seth Rogen in it? I managed to drag a few friends to see it and our reaction seemed shared by the entire audience, pure love. We laughed, we cried and we applauded like mad at the end. This is a brilliantly written movie. Every moment, every choice, every character inflection felt indelibly true. Between laughing and holding back tears, I kept nodding to myself, acknowledging how good it was. It had endless opportunities to dissolve into sentiment and pathos and never did. Not once. And did I say it was a terrific love story? I sensed that this film was written by a man who knew what he was writing about, and, in fact, Will Reiser was dramatizing his own journey. He got it right. I le
ft the theater celebrating life and grateful for the power of movies to offer that gift. What more do you want?
Bruce Joel Rubin makes his Broadway debut with the book for the new musical "Ghost," to open in March.
* * *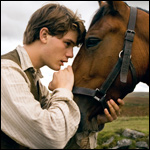 Eric Simonson on
"War Horse"
Screenplay by Lee Hall and Richard Curtis
The "War Horse" screenplay, written by Lee Hall and Richard Curtis, is tailor-made to Steven Spielberg's style. What strikes me about this film is that it is so cinematic, so like a picture book, and, for a playwright who relies too much on dialogue, it is a veritable lesson in craft. I believe the first 10 minutes is made up entirely of pictures with maybe one or two lines of dialogue. The movie is like a silent one, beautiful to look at, and montage movie-making at its best. There's never a moment when we don't want that darn horse to get back to its original owner. As soon as one villain is disposed of, another one pops up and takes his place, compelling us always to take sides with the good guys (and that horse!). Humanity triumphs; order is restored — always a good sign in a film using war as a backdrop.
Eric Simonson, author of "Lombardi," returns to Broadway with "Magic/Bird," to open in March.
* * *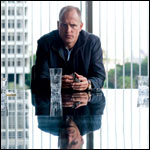 Nick Flynn on "Rampart"
Screenplay by Oren Moverman and James Ellroy
What with recent video streams from Occupy protests of police blithely pepper-spraying old ladies and nonviolent kids in the face and shooting Iraq war vets in the head with impact grenades, the bar on what makes a policeman bad is set pretty low at the moment. Along comes Dave Brown, Woody Harrelson's character in Oren Moverman's film, "Rampart."
Dave is a bad cop in L.A., which is a genre in and of itself, but this terrific script (by Moverman and James Ellroy) is smarter than the genre. The scenes when he is in uniform are chilling, but the real strength of this film are the scenes when he is out of uniform, especially when he is buck naked, in bed with one of the two (three?) women he picks up over the course of his terrible days. After what seems to be a good time, the first woman lays next to him, looking at him sweetly as he lights a cigarette, and as she begins to speak he reaches for a pillow and covers his eyes with it, shuts her off. The image we are left with, of the cigarette rising from his covered face, like some twisted Philip Guston cartoon, while her smile fades, is a shock, and reveals much about the inner world of a guy like Dave.
This is not the worst he does, but it does point to how far he is from any sort of redeeming qualities. He seemingly doesn't have any sense of the wreckage he leaves in his wake, yet, thankfully, he is not merely a sociopath. If he was we could dismiss him, and this finely nuanced movie isn't going to let us distance ourselves that easily.
Nick Flynn is author of the memoirs "Another Bullshit Night in Suck City" and "The Ticking Is the Bomb."
* * *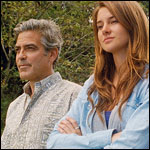 Patricia Bosworth on "The Descendants"
Screenplay by Alexander Payne and Nat Faxon & Jim Rash
Howard Hawks once claimed that the hardest part about making a movie was finding a good story and then figuring out how to tell it. Alexander Payne has done both in "The Descendants," the latest singular cinematic achievement from a remarkable director-writer.
Payne adapted "The Descendants" with Nat Faxon and Jim Rash from Kaui Hart Hemmings' novel. Set in Hawaii, it's about an aimless, troubled lawyer. Matt King is a man whose world has been turned upside down; as he survives one emotional blow after another, he becomes energized by his grief and rage until he finally takes responsibility as a single parent and as a landowner. Part of what makes "The Descendants" so fascinating is just how Payne and his co-writers tell this story, weaving plots and subplots in and out with mastery and control.
There are many surprising twists and turns — peripheral characters like the angry father-in-law and the stoned teenager play out entire little dramas and it all works. Everything is beautifully choreographed and somehow Matt is redeemed. The last scene is played out in total silence, Matt curled up on a couch with his two daughters. They are watching TV and passing a big container of ice cream back and forth; they are savoring the dessert and they also seem to be deeply comforted by each other's presence, maybe for the first time in their lives.
Patricia Bosworth is the author of the bios "Montgomery Clift," "Diane Arbus" and, most recently, "Jane Fonda: The Private Life of a Public Woman."
* * *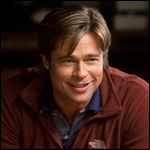 Marsha Norman on "Moneyball"
I'm a tennis fanatic, and I constantly proclaim that sports is the last refuge of real drama. But I never understood baseball. Forced to watch from time to time, I'd moan about the players' uniforms being too tight, and wonder how much tobacco spitting we had to sit through while we waited for something to happen. Rob Kasper, a certified baseball maniac at the Baltimore Sun, told me for years that baseball was the game, beautiful and perverse like opera, so I ought to love it.
But I never got baseball 'til "Moneyball," 'til the gorgeous "Moneyball" script let me hear the blather and see the head-banging, know the insanity of the statistics, feel the anxiety so bad you can't watch the game, and totally get the whole mindblowing madness of baseball. I left the theater with the euphoria I feel after a great buddy picture, when two guys with no chance find the way to survive by figuring out what they really need. Usually it's some kind of self-knowledge or big force. But in "Moneyball," what Brad Pitt and Jonah Hill have to do is face down the old fools and do the math. And not the new-age math either, the old what-plus-what makes-the-right-answer math.
The writing in "Moneyball" makes you want to ignore the fools, figure out what you need and do your math, too. In your life, in your art, in what you're doing the rest of the night. This screenplay isn't about baseball, it's about everything.
Marsha Norman, author of "'night, Mother," is currently writing the book for the musical version of "The Bridges of Madison County."
* * *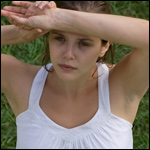 Beth Henley on "Martha Marcy May Marlene"
Screenplay by Sean Durkin
I gathered myself together and left the theater after seeing "Martha Marcy May Marlene," but the film did not leave me. The world felt alienating and time less solid. The weather was different, ­ windier and chilling. When I woke the next morning, I was recaptured by the spell Sean Durkin had created with his odd framing, ominous soundtrack, compelling cast and riveting story. The film begins with the sure sound of pounding, hammering, nailing. Who is knocking? What do they want? Are they building or breaking? Images return. Shivering forest of trees, a boy toddler grasping a ball and discarding it in mud with an unsettling right to power, silent women waiting in a stairway for a table of men to eat.
After running away from this time-forsaken farm, a ragged young woman is discovered in a diner hunch
ed over a sandwich, eating like a wounded animal.
The face of this person clutched me. Please, let this be one of the heroines in the title. I found to my delight that the mercurial Elizabeth Olsen plays all of the heroines in the title. This film deals with the terror of having an identity that can be intruded on and destroyed by those demanding trust.
Homes are not safe, anything can be taken and sanity is frail.
Beth Henley, author of "Crimes of the Heart," opens her new play "The Jacksonians" at the Geffen Playhouse in February.
* * *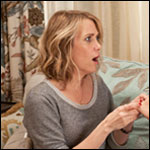 Joe DiPietro on "Bridesmaids"
Screenplay by Kristen Wiig and Annie Mumolo
It's common for comedies to offer up easy laughs at the expense of character or even logic, but Kristen Wiig's and Annie Mumolo's deeply funny and satisfying "Bridesmaids" is the rare movie in which every laugh (and there are a hell of a lot of them) somehow advances the story. Wiig and Mumolo start by creating a richly detailed comic world, from the perfectly named jewelry counter salesgirl (Kahlua) to a cascade of razor-sharp one-liners, ("At first, I did not know that it was your diary. I thought it was a very sad, handwritten book.")
Yet — and this is what I think sets "Bridesmaids" apart — they also care deeply about their characters, even going so far as to redeem the stuck-up rich girl, who would've been banished prior to the ending in many lesser comedies. I think I laughed the loudest at the puppies handed out as favors at a bridal shower — an incredibly broad moment, yet one the film miraculously made me believe was character-driven and feasible. Which, I suppose, is an eggheady way of saying that the puppy giveaway seemed absolutely real and absolutely hysterical — just like the rest of Kristen Wiig's and Annie Mumolo's terrific film.
Joe DiPietro, book writer and co-lyricist of "Memphis," opens his new Broadway musical "Nice Work if You Can Get It" in April.
* * *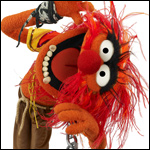 Robert Lopez on "The Muppets"
Screenplay by Jason Segel & Nicholas Stoller
Walking in, I wasn't sure I'd like this movie. I am a life-long Muppet fanatic, bred on "Sesame Street," student of "The Muppet Show," graduate of the original Muppet movies. I'd felt much of the sacred fire had gone out of the Muppet universe with the passing of creative god Jim Henson, and skeptical that a new Muppet movie could ever stand with the classics. After writing songs for "Winnie The Pooh," my wife and I were asked to audition for this movie and didn't get it. So we went in arms folded (when not restraining our own two antsy moppets).
We were not ready for the greatness. Jason Segel and Nicholas Stoller's script embraced the perception of the Muppets as a "faded brand," and with an awesome judo move, they made the whole movie, in the great tradition of Muppet-y self-reference, about fixing it. They started us with sad-sack Muppets, and instead made the heroes of the movie two fans who help them get their groove back. Played by Segel and the new, adorable Walter (Peter Linz) their fandom makes them instant underdogs. What clever architecture, that also packed tons of emotion and meaning — especially since it mirrored my own experience. Best of all, my kids are now Muppet fans too. We sing the opening number, "Life's A Happy Song," every morning at breakfast. There's an intensely parental feeling you get when your kids geek out on the same stuff you do. It makes you even more of a family.
"Avenue Q" songwriter Robert Lopez co-wrote the music, book and lyrics for "The Book of Mormon."
* * *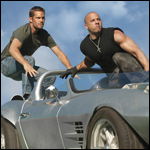 David Henry Hwang on "Fast Five"
Screenplay by Chris Morgan
OK, I'll concede that "Fast Five" is not likely to win any awards for dialogue. In fact, the Onion produced a pretty brilliant video where they portrayed screenwriter Chris Morgan as a 5-year-old boy who declared, "I wanted the cars to drive fast, and then some of them explode." That said, this summer blockbuster gave me lots of pleasure, not primarily of the guilty variety. What sets this series apart from other Hollywood franchises is how it casually yet genuinely embraces a post-racial world. From the ambiguous ethnicity of leads Vin Diesel and Dwayne Johnson, to the varied backgrounds of other cast members, to the film's comfort with non-English dialogue and subtitles, "Fast Five" presents multiculturalism as if it were the most natural thing on earth — which, of course, it is. Given Hollywood's apparent difficulty at creating films which look like America, let alone the rest of the world, I applaud this action picture for achieving a degree of diversity that left more highbrow movies, well, eating its dust.
David Henry Hwang, author of "M. Butterfly," returned to Broadway this season with "Chinglish."
RELATED LINKS:
• From dream to screen