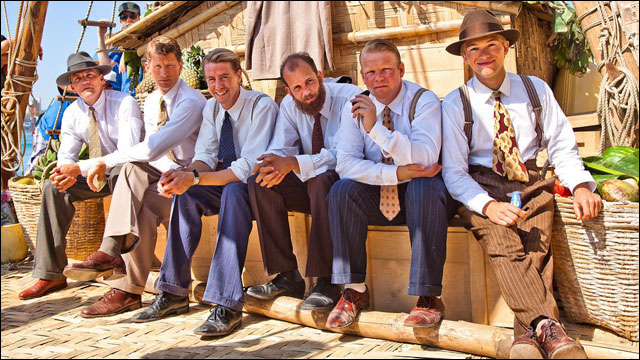 "Kon-Tiki" will drift into the U.S. courtesy of The Weinstein Co.
TWC had no comment about the deal to distribute "Kon-Tiki," Norway's candidate in the foreign-language film Oscar contest. TWC said it plans a 2013 release.
Directed by Espen Sandberg and Joachim Ronning, "Kon-Tiki" follows the 1947 expedition of anthropologist and explorer Thor Heyerdahl as he sailed from South America to the Polynesian Islands on a wooden raft.
"Kon-Tiki" premiered in August at the Norwegian Film Festival in Haugesund, and also screened at the Toronto International Film Festival. The movie is Norway's most expensive feature ever, with a $16.1 million budget.
Gustaf Skarsgård, son of Stellan Skarsgård, stars in the pic that features mostly Scandinavian actors, including Pål Sverre Valheim Hagen as Heyerdahl. "Kon-Tiki" was produced by Aage Aaberge for Nordisk Film, and Jeremy Thomas for Recorded Picture Company. Petter Skavlan wrote the script.
Variety's Andrew Barker wrote in his review, "The voyage of the Kon-Tiki was one of the greatest DIY experiments of the 20th century, proving that six young scientists, using primitive technology and sheer foolhardy belief, could traverse the Pacific Ocean on a homemade balsawood raft. In bringing the story to the screen, 'Max Manus' directors Joachim Roenning and Espen Sandberg take the opposite approach, producing a visually impeccable, professionally crafted modern vessel that lacks any of the patched-together soul of its subject."
Sanberg and Ronning have been meeting with major Hollywood studios in recent weeks to discuss possibilities for their next project.
TWC's deal with Hanway for the U.S. rights also includes Canada, Italy and the U.K.