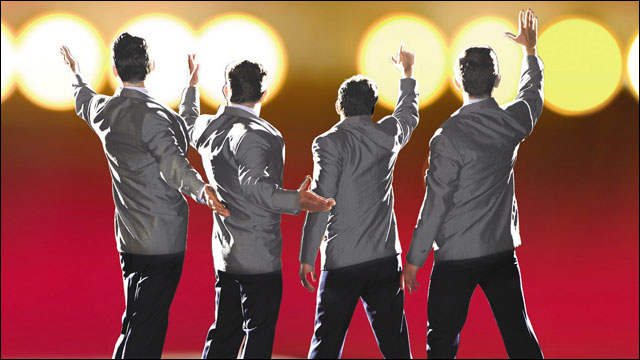 Just six weeks after signing GK Films to an exclusive first-look deal for one year and acquiring the company's planned "Jersey Boys" movie, Warner Bros. has put Jon Favreau's feature adaptation into turnaround.
Warner Bros. had no comment on the development.
Sources tell Variety that while Warners was keen to be back in business with GK Films principals Graham King and Tim Headington, it was never high on the project which, given its subject matter, may have limited appeal to international auds.
Pic is based on the story of Frankie Valli and the Four Seasons, and Favreau is directing from a script by John Logan ("Hugo").
King beat out a slew of other high-profile producers and has been doing everything he can to keep the project afloat, including shopping it to Twentieth Century Fox and Paramount, with the latter studio scheduled to meet with King on Friday to discuss the possibility of acquiring "Jersey Boys" out of turnaround. Favreau is an attractive element, having directed Par's "Iron Man."
King brought "Jersey Boys" to WB after developing the project for years at Sony, where GK Films had a four-picture put deal. "Jersey Boys" had been slated to be GK Films' first project under its new deal at Warner Bros., but it carries a sizable budget for a period project that wasn't expected to feature A-list stars.
While official offers were never made, sources have told Variety in recent weeks that the filmmakers were eyeing John Magaro ("Not Fade Away"), Dominic Cooper ("Mamma Mia!"), Vincent Piazza ("Boardwalk Empire"), Paul Dano and James Badge Dale for lead roles.
Production had tentatively been skedded to start in January, with Warner Bros. targeting a Christmas 2013 release date.