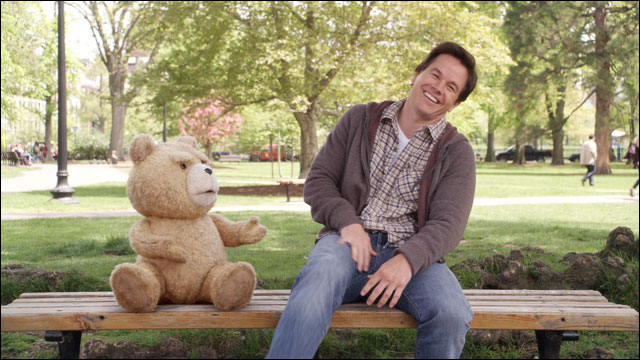 With year-to-date domestic box office running at a record-setting pace, Universal scored a record of its own: The studio has amassed $1.128 billion so far domestically, eclipsing its previous $1.127 billion benchmark set in 2008.
Universal's Stateside V.I.P. this year, "Ted," cumed $217.8 million, followed closely by "The Lorax," which reached $214 million. The studio has three other $100 million-plus domestic grossers this year — "Snow White and the Huntsman" ($155.1 million), "Safe House" ($126.2 million) and "The Bourne Legacy" ($110.4 million).
The top-earner for U in 2008 — "Mamma Mia!" — topped out at $141.4 million domestically.
U has four additional films rounding out 2012, starting this weekend with "Pitch Perfect." Action-thriller "The Man With the Iron Fists" bows Nov. 2, followed by Chrismas time entries "This Is 40," from Judd Apatow, and tuner "Les Miserables."