The little screen reflects on the best of the bigscreen.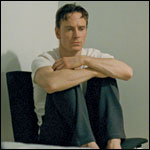 Stephanie Savage on Fox Searchlight's "Shame"
Producers: Iain Canning, Emile Sherman
The Manhattan of "Shame" is blue and grey. Seemingly seasonless, it's transected by scaffolding and dotted with ATM machines. "Shame" deliberately takes place in the midrise concrete blocks surrounding the subway station at 28th and Broadway, where protagonist Brandon (Michael Fassbender) makes his minimalist home. Brandon is a successful, affluent guy. He's handsome, lives in Chelsea, has a large vinyl collection. But he uses his spacious walk-in closet to stash porn, and his marble master bath for masturbating. And when he heads outside, he finds himself surrounded by a city that feels as numb and lost as he is. Watching the movie with my producer hat on, I thought about locations, and then, more specifically, location agreements. Venues can be very particular about how they're portrayed in film and television. They can demand script pages, give notes on how their staff is represented, limit additional set decoration and even object to certain action or dialogue. It makes sense. If a location is playing itself in a cameo, the people in charge have the right to play brand manager. After all, a positive plug can keep people lining up at Magnolia Bakery long after the ladies who first lauded their cupcakes have moved onto other things. But if securing cooperation from "marquee" locations was ever an obstacle to the filmmakers' bleak vision, they have turned it into a positive. The "Shame" bus tour of Manhattan may never come to pass, but it's to the credit of the film's producers — and to Manhattan itself — that my romantic hero of a city got to play against type, its glass windows reflecting nothing more than the distorted image of the film's tortured leading man.
Stephanie Savage is executive producer of CW's "Gossip Girl."

* * *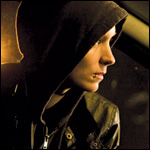 Vince Gilligan on Columbia's "The Girl with the Dragon Tattoo"
Producers: Cean Chaffin, Scott Rudin, Soren Staermose, Ole Sondberg
"Hey, here's a thought: Let's shoot our entire movie in snow and ice and freezing rain. Let's have helicopter shots that track speeding trains through blizzards. Let's do it all in Stockholm. No, scratch that. Let's film a big chunk of it 160 miles north of Stockholm. Yay! We'll be that much closer to the Arctic Circle!"
All right, so I doubt David Fincher and his producers put it that way, exactly. They were telling a story set in Sweden, after all. It's not like you can film it in Rosarito Beach. I've been to Sweden. It's a beautiful country — and in December, the sun comes up around 10:30 in the morning and sinks back down at 2:30 in the afternoon. I don't know how you shoot a winter story there, not when so much of it plays as day exterior. I don't know how you do flashback sequences that show your previously snow-covered locations as summery warm and verdant. Do you shut down for six months and wait for the weather to change? Or do you shoot the whole thing in summer and rely on fake snow and CG? (I doubt this was the case, as I could practically feel the sub-zero cold seeping through my eyeballs.) I don't know how they did half what they did in this movie. But man, they did it right. I wore my producer hat to the screening. It fell off all of 10 seconds into the title sequence, which is a stunner — gorgeous and disturbing as hell. Edited to perfection, it sets the proper pace and tone for all that follows. "The Girl With The Dragon Tattoo" is the stuff of beautiful nightmares.
Vince Gilligan is executive producer of AMC's "Breaking Bad."

* * *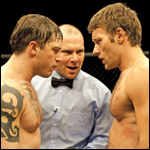 Erica Messer on Lionsgate's "Warrior"
Producers: Greg O'Connor, Gavin O'Connor
Emotional family dramas are my weakness, so it's really no surprise I fell for "Warrior." The small, quiet moments of a failed father and his sons is filled with more testosterone than the MMA backdrop. OK, that might be pushing it. The physical battles are brutal, but the emotional ones between Tom Hardy's, Joel Edgerton's and Nick Nolte's characters are filled with an anger and vulnerability that could only come from the same genes. Despite the years and efforts to move on, the three heroes are too damaged to ever forget and have never been capable of forgiveness. We recently produced an episode that involved the boxing world. The hours of training and research to make a 42-minute episode believable was shocking. The world the film creates is impressive. Typically a movie about "The Toughest Man on the Planet" wouldn't woo me… but with the talents of that small cast and Gavin O'Connor's storytelling, I knew I was in for a ride — one that didn't let me go.
Erica Messer is executive producer of CBS' "Criminal Minds."

* * *
Mikkel Bondesen on the Weinstein Company's "The Artist"
Producer: Thomas Langmann
"The Artist" is fantastic. But from a producer's point of view, my immediate thought was, "What an amazing feat that the producers got this movie made!" Because not only is "The Artist" a silent movie, it's a black-and-white silent movie! Which studio would you pitch this to? The fact that the producers got it made is a pure miracle. Another challenge would have been the casting of the two leads, finding those actors that could communicate everything visually. That audition process must have hard, but the producers succeeded.
"The Artist" is a universally great story. But then how do you market it? The producers must must have had such a great belief in the material that they decided to do it and let the film speak for itself. And that's what's happening: People completely fall in love with the film. And they tell all their friends about it. "The Artist" is surviving entirely on the old school of marketing, which is word of mouth.
Mikkel Bondesen is executive producer of AMC's "The Killing."

* * *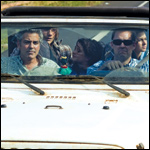 Jeff Davis on Fox Searchlight's "The Descendents"
Producers: Jim Burke, Alexander Payne, Jim Taylor
Watching George Clooney in "The Descendants" desperately run out of his Hawaii home and charge down the street to his neighbor's house to find out the identity of the man sleeping with his wife, I could only think one thing: George Clooney is Cary Grant. It was that same medium shot from "North by Northwest" as he makes an almost absurd dash through cornfields to dodge a plane trying to kill him. In much the same way, Clooney plays a man trying to dodge events and circumstances that should be tearing him and his two daughters apart. This is the magic and importance of casting. Because Clooney holds it together beautifully, bringing pain, humor and rage to the character through even just subtle changes in expression. As a producer I usually sit and watch a movie like this thinking, They shot in Hawaii? It must have rained every day. And then I realize that, no matter what issue or problem ever might have occurred on set, director Alexander Payne and his team were probably turning to each other saying, "It'll be fine. We've got Clooney." Then standing in the shot right next to him is Shaile
ne Woodley, who literally matches him scene for scene with honesty and emotion, giving the film that rarity you always hope for: a breakout performance. This is something Payne and Jim Taylor always do well. They find perfect pairings. Reese Witherspoon and Matthew Broderick, Paul Giamatti and Thomas Haden Church, Jack Nicholson and Kathy Bates. That is not an easy task and is a mark of an excellent producer. In a way, it's a little bit of alchemy, which is exactly what a producer is tasked with creating."
Jeff Davis is executive producer of MTV's "Teen Wolf" and co-executive producer of CBS' "Criminal Minds."

* * *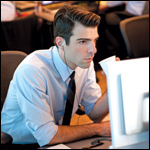 Graham Yost on Roadside Attractions' "Margin Call"
Producers: Robert Ogden Barnum, Michael Benaroya, Neal Dodson, Joe Jenckes, Corey Moosa, Zachary Quinto
J.C. Chandor's "Margin Call" is a breathtaking thriller where no gun is fired, no car is crashed, no glass is flown. Everything about the making of this financial-meltdown film was smart. Chandor wrote a script that first attracted Zachary Quinto, who became the angel producer. It then reeled in Kevin Spacey, Jeremy Irons, Simon Baker and Demi Moore, among others. It was shot on a TV-episode-sized budget of $3 million or so, with a 17-day production schedule made possible by shooting 80% of the film on an empty floor of a Manhattan office tower. But all that is just what got it made. What makes it one of the best films of the year are the characters. Grasping, venal, desperate, corrupted and corruptible — and always heartbreakingly human.
Graham Yost is executive producer of FX's "Justified."

* * *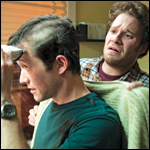 Steve Levitan on Summit Entertainment's "50/50"
Producers: Evan Goldberg, Ben Karlin, Seth Rogen
Personally, I don't see what all the fuss is about over 50/50. Who can't make a funny movie about spinal cancer? It's a gimme. Any idiot could do it.
Fortunately, the idiots who did do it ignored the conventional wisdom that cancer and comedy, while both starting with "k" sounds, don't belong together. This charming and uplifting film proves they do when tackled by the right people. Here the right people are writer Will Reiser, who turned his real-life battle with spinal cancer into an honest and irreverent screenplay (I imagine jealous screenwriters across Hollywood cursing Will for his lucky tumor); and director Jonathan Levine, who deftly balances the fear, pain, joy, humor and horror of going through an ordeal like this with a wonderfully flawed friend and dysfunctional family. I now look at my friends and wonder, Who will be there with me smoking my medical marijuana? Cheers also to a winning cast featuring Joe Gordon-Levitt, Seth Rogen, Angelica Huston and, for my money, the movie's breakout performer, Anna Kendrick as an awkward but well-intentioned therapist. Everyone says comedic films are longshots when it comes to major awards, but I saw a lot of "serious" films this year that didn't stay with me as much as this comedy. I hope "50/50" beats the odds because, as Gene Shalit might say, "It's stage 4 funny!"
Steve Levitan is producer of ABC's "Modern Family."

* * *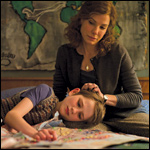 Jessica Borsiczky on Warner Bros.' "Extremely Loud & Incredibly Close"
Producer: Scott Rudin
N
ew York City for me is like the boyfriend I never really got over. I think about it every day. "Extremely Loud & Incredibly Close" is a beautiful love poem to the city, including on it's "worst day." The filmmakers powerfully transport you there with a crisp, evocative style, and the especially personal point of view of the little boy, Oskar (Thomas Horn). From hand-drawn maps of every borough to the "extremely loud" sound of subway clatter and dripping faucets (intertwined organically with Desplat's hypnotic score), you are drawn into a truly mythic New York story. On a sensory level, everything in Oskar's world feels so real; even a swingset in Central Park is so tactile you can practically smell being there. We see Oskar's world "incredibly close" up. But at the same time, the story's lens is touched by his young and obsessed imagination — where revolving doors scream menace (I have a phobia of getting stuck in one too!) and kids can safely roam the streets. The film is an amazing march with one foot in the real and one in the surreal at all times. And so incredible is Thomas Horn at taking us down this road. I can only imagine the search for a child actor that had to carry nearly every scene in a massive movie based on a bestselling book. And not insignificantly, Tom Hanks', Sandra Bullock's and Max Von Sydow's brilliant work stands on the shoulders of his performance. From Daldry's nuanced direction to impeccable production quality across the board, you can't help but watch it and feel its importance. The film is an unforgettable way to commemorate an unforgettable time and place — I miss it.
Jessica Borsiczky is executive producer of Showtime's "House of Lies."

* * *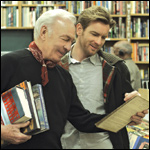 Dante Di Loreto on Focus Features' "Beginners"
Producers: Leslie Urdang, Dean Vanech, Miranda de Pencier, Jay Van Hoy, Lars Knudsen
In a perfect world, people would line up for blocks to see the next film by Mike Mills or any other great original American voice. Instead, it takes teams of determined producers, some specializing in independent production, others specializing in complex financial structuring and distribution packages, but all of them committed to an artist's unique vision. A subtitled dog? A love story about a gay man in his 70s? This was not an easy pitch. However, with determination, the filmmaker and producers stayed true to the artistic vision and did the hard work each day, assembling a remarkable cast, securing financing, hiring a talented creative team. Eventually — no doubt with less resources then they hoped for — they succeeded in making a delicately nuanced, deeply moving story about loss, love and family — those we're born to and those we assemble.
This film is charming but never cloying. Equally comic and tearful, it never overstays its welcome. It is also deeply hopeful. In Mr. Mills' world there is always time to grow, and learning never ends. A film like this is a leap of faith. Film festivals are littered with well-intentioned personal stories that never find the audience they deserve. Thank you to every craftsperson, actor, agent, manager, distributor and exhibitor for taking the chance with this film. Anyone who sees it will experience a personal story they might never have imagined. Gifted actors, led by a visionary filmmaker, open the door to the radical notion that the world slowly, day by day, evolves into a better place. You would need a heart of stone not to find yourself caring deeply about every character, happily joining Mike's unusual family, if only for 100 minutes.
Dante Di Loreto is executive producer of Fox's "Glee."

* * *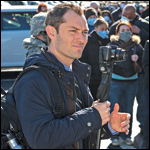 Ed Saxon on Warner Bros.' "Contagion"
Producers: Gregory Jacobs, Michael Shamberg, Stacey Sher
With his producers, Steven Soderbergh manages to assemble pretty amazing casts. I know that "Contagion" didn't have the budget of an "Oceans"
movie, but the film has such great talents that it helps make the picture more compelling. I love a picture that has big Academy Award-winning stars, but scheduling important actors to be in a picture in international locations isn't easy. You have to be completely ingenious.
"Contagion" is the least fantastical movie about this really extraordinary fantastical subject — a worldwide pandemic. It feels very true. And it has a clinical precision about it, almost in documentary fashion. But, like a disaster film, it's got this emotional and physical breath. The picture has a great deal of pace and suspense, which is really hard to do when you're hopscotching between characters that are barely connected. In terms of how international we are, "Contagion" is very much of the moment. The film has the feel of how people really do communicate on the Internet and get word out. It's a picture that's really right now.
Ed Saxon is co-executive producer of HBO's "Enlightened."

* * *
Ashley Gable on Paramount's "Hugo"
Producers: Johnny Depp, Tim Headington, Graham King, Martin Scorsese
"Hugo" is a sumptuous feast for the eyes and made me consider that perhaps 3D does not, in fact, herald the apocalypse of quality filmmaking. The film producers have crafted a movie that is giant in scope and scale, but director Martin Scorsese has made sure it's emotionally intimate at the same time. And like another fave of mine, "Cinema Paradiso," it's a love letter to the movies — even a TV producer like myself can dig that.
I sighed as I saw all the money that went into the locations for the film — would that TV had that kind of budget. The movie was filmed not only at Shepperton Studios but also on location in London, Paris and environs. The producers and Scorsese have deftly used CGI to enhance those locations rather than overwhelm them. As a producer, I also really appreciated the excellent job done by cinematographer Robert Richardson and production designer Dante Ferretti. Paris in the 1930s is beautifully realized thanks to them. And casting is another area in which you can really see a movie-sized budget helps. Not only were Ben Kingsley and Sacha Baron Cohen very strong but even smaller roles were deftly rendered. And — bonus! — the blessedly unmannered Asa Butterfield as our titular hero did not annoy me, unlike 90% of the children I see onscreen. Thank you, Ellen Lewis (casting).
Finally, as a history major, I had to love a film with the underlying message that the past matters. Although the film could have used a nip and tuck here and there, "Hugo" is an enchanting story of machines, movies and memories and an eye-popping production every producer should study.
Ashley Gable is executive producer of CBS's "The Mentalist."

* * *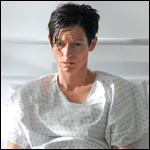 Richard Shepard on Oscilloscope's "We Need to Talk About Kevin"
Producers: Jennifer Fox, Luc Roeg, Robert Salerno
Lynne Ramsay makes movies like a 1970s punk rocker makes music. "We Need to Talk About Kevin" gets under your skin in ways different from mainstream movies. It provokes, outrages, gets into your brain. Ramsay, in a state of directorial control worthy of Polanski, lets the tension and tragedy on this story — about a family and the emotional destruction their sociopathic son causes them — tick, tick, tick its way into your very being. From its achingly beautiful opening scene to the heartbreak that follows, this isn't easy cinematic stuff, but it's made with something close to grace. As she showed in her early films "Ratcatcher" and "Morven Callar," Ramsay is a master of giving you a place, a feeling, that seems audacious because it's so tangible. In other words, she gives you real life. It's a startling feeling in a movie because it's so rare. This isn't a film for everyone, but who wants that? Lynne Ramsay's films stay with you, they linger. In "Kevin" she also has in her arsenal the actress Tilda Swinton, who does more with a mere breath than most actresses do with their whole body. Never afraid to risk your sympathy, Swinton instead gets it in droves. We feel her pain, and while we want desperately to look away, we can't. It's a great film performance. How then to categorize this disturbing, haunting and original movie? I'd file under Punk.
Richard Shepard is executive producer of CW's "Ringer."

* * *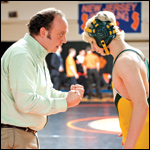 Nahnatchka Kahn on Fox Searchlight's "Win Win"
Producers: Lisa Maria Falcone, Michael London, Thomas McCarthy, Mary Jane Skalski
An independent comedy is a challenge for producers. The push, certainly in comedy, has been to appeal to everybody. So it's amazing when a producer can pull it off and craft a little jewel like "Win Win." The film has so many elements: It's a family story. It's a sports story. It's a drama. It's a comedy. And there are so many ways that the producers could have been pushed. And mishandled by different producers, the movie could have been pulled in so many directions, stretched like taffy. But the producers had the confidence to say, "We're not trying to appeal to everybody. We're focusing on characters. We're focusing on telling a real story about a real guy." And if they didn't have that confidence, "Win Win" could have been a feel good movie like "The Karate Kid." The marketing must have been a challenge as well. Because aside from Paul Giamatti, you're casting no names. The second lead is Alex Shaffer, just a regular kid. Here again, the studio could have said, "What about Justin Bieber? Bieber wants to act." That would have made an enormous impact in the market, but it wouldn't have been the movie that "Win Win" is.
Nahnatchka Kahn is executive producer of ABC's "Don't Trust the B**** in Apartment 23."

* * *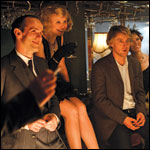 Nancy Hult Ganis on Sony Pictures Classics' "Midnight in Paris"
Producers: Letty Aronson, Jaume Roures, Stephen Tenenbaum
"Midnight in Paris" is just simple storytelling. It is like a little flower that pops up through the cracks in the concrete, triumphing over adversity and its surrounding harshness to touch us and give us hope. The film has a similar effect by vicariously transporting us to another time when more beautiful, eloquent and inspiring sounds and images dominated — when artists, writers, musicians and thinkers were openly challenging orthodoxy, refusing to accept mediocrity and awakening our senses to something more lush, more deep, more real.
Woody Allen's love letter to Paris and homage to the surrealists is a welcomed antidote to the hollow, crass and dreary era in which we live. We need that kind of reprieve sometimes. The film gently prods the artist within all of us who says, "Step out of your comfort zone. Take risks. Follow your dreams."
The producers, understanding Allen's vision, capitalized on that feeling of malaise that has penetrated so much of our lives and our entertainment.
From a production point of view, less is more. There aren't a lot of special effects in "Midnight in Paris," and by shooting on location, Allen and his producers were able to capture the timeless beauty of Paris. I don't think it's necessary to overdo the production to capture the spirit of the romance, the arts, the music. On the contrary, with his more narrow scope, he was better able to capture the emotions and intimacy of a more gracious, elegant time
.
Nancy Hult Ganis is executive producer of ABC's "Pan Am."

* * *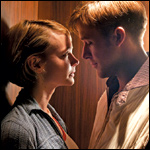 Ron French on FilmDistrict's "Drive"
Producers: Michel Litvak, John Palermo, Marc Platt, Gigi Pritzker, Adam Siegel
"Drive" is another example of some of the best movies being born of novels. Here the producers Marc Platt and Adam Siegel tracked the book, purchased the rights, and even though the first director and star dropped out, they repackaged a new and, I think, even better pair. The key for the producer was securing Ryan Gosling. As of that moment it was a "go" picture. The star had to trust the picture would be handled right and that they would have the freedom to make the picture he envisioned. Another trick I take from this relationship is that Platt and Siegel offered Gosling the chance to choose the director.
Although originally set up as a studio picture, "Drive" became an independent film and as such a limited budget of $15 million. But the style taken on all aspects by the director made that budget attainable. The scenes the director created had limited need for large groups of extras. The L.A. locations were chosen for their sparseness, allowing the director and his crew to focus on the leads. To me this is a model of top-notch material being packaged with a visionary director and popular male star holding the scope to a size that only made the picture better and the budget work."
Ron French is producer of AMC's "The Killing."

* * *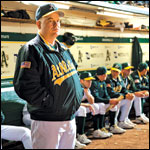 Daniel Zelman on Columbia's "Moneyball"
Producers: Michael De Luca, Rachael Horovitz, Brad Pitt
I'm an enormous baseball fan. So I'm very aware of what the movie and book "Moneyball" are all about. One of the things that was extremely well done is the blending of the fictional aspects and the using of the footage from the real events. In the movie, they're trying to break a record for consecutive games won, and there's this big final game where this player hits this home run. It's all shot using the fictional characters, but as this player is running around the bases, they intercut the real footage. It's a brilliant stroke because one of the most difficult things to duplicate in sports movies is the texture of the moment, of the real event. In sports movies, there's always a kind of shine, a slickness over the sports footage that distances you from the event. But when they intercut in "Moneyball," you get that texture of the real thing.
"Moneyball" is very true to its story. The producers did not try to add elements to get a female audience, to make it R-rated. They didn't try to pump it up with a lot of noise to try to grab a bigger audience. Any time producers make those decisions, they may be taking a certain risk because they don't have those elements to market. But it was a risk well worth taking. They trusted the material.
Daniel Zelman is executive producer of Audience Network's "Damages."

* * *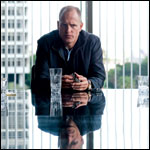 Fred Berner on Millennium's "Rampart"
Producers: Ben Foster, Lawrence Inglee, Ken Kao, Clark Peterson
Oren Moverman's "Rampart" uses scalpel-like precision to explore the emotional toll and collateral human cost of living in the true underbelly of the procedural world. Refreshingly, it does so without any tidy resolution in sight.
Though we've seen this character before — the bad good-guy — in both film and television, we've never seen a conspiracy of visual elements and techniques so seamlessly portray it, matching Woody Harrelson's masterful performance note for note.
Utilizing every filmmaking tool, from the probing and unflinching cinematography, which hurts your retina in the best possible way, allowing the camera to become a patient and emotionally committed witness, and the unorthodox editing where often the off-camera dialogue is even more penetrating than that on-camera, to the deeply unobtrusive and pitch-perfect sets and locations that the characters inhabit — the components all conspire to render accessible a visceral angst that makes the entire casts humanity so palpable and moving. It's a world you can't look away from while watching and that remains with you long after.
Crafted through the prism of Oren's unrelentingly honest sensibility, it's a movie beautifully produced and realized.
Fred Berner was executive producer of "Law & Order" and "Law & Order: Criminal Intent."

* * *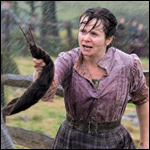 J.J. Abrams on DreamWorks' "War Horse"
Producers: Kathleen Kennedy, Steven Spielberg
In some ways, "War Horse" feels like a contradiction; it is told in such a classic, sweeping, grandmaster style, yet the narrative structure is unusual and risky, daring in its episodic scope and nature. But it is the grandmaster himself, Steven Spielberg, who pulls it off with such deft skill, such a big heart and an eye for masterpiece shot composition, that you can almost take for granted how incredible this production really is. The story is epic and intimate, glorious and grueling, sweet and heartbreaking, all at once. But only in the hands of Mr. Spielberg can a film so moving, so intricate and so complex, seem absolutely effortless.
J.J. Abrams is executive producer of Fox's "Fringe" and CBS' "Person of Interest."
RELATED LINKS:
• Canvas of past shows today