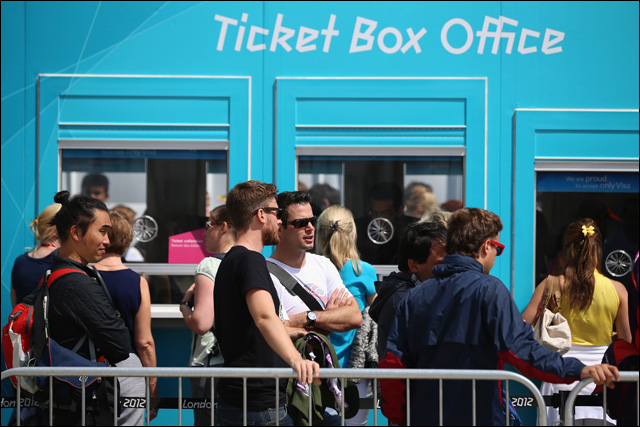 MoviePass has finally cracked it.
The monthly all-you-can-watch movie ticket subscription service that angered exhibitors and studios with two failed launch attempts last year is trying a third time — as Variety first reported last week — and it looks like the theater chains won't get in their way.
Probably because this time, they can't.
MoviePass' latest plan is to issue debit cards to customers, who pay around $30 per month for the ability to see one 2D movie per day. Users show up at the theater and check in via a smartphone app that loads the card with the ticket's value; they then swipe the card at the kiosk to print their tickets — and no one's the wiser, with the theater getting full price at the point of sale.
MoviePass' business model relies on patrons' tendency to use such services less than they think they will, as well as ancillary revenues like online advertising and other promotions.
In the hours after MoviePass announced its relaunch today, Variety spoke with multiple exhibitor chains, none of whom saw any immediate way to stop MoviePass customers from redeeming their discounted tickets at any location that accepts credit cards.
Though not quite a concession, that's a distinctly different reaction from June 2011, when MoviePass tried a beta test via smartphone vouchers at 21 locations in the Bay Area.
At that time, exhibitors pushed back hard, with many chains saying they would not honor the service's vouchers issued via movietickets.com. Its second attempt, in August of last year, involved customers printing vouchers at home from Hollywood Movie Money, a ticketing utility whose vouchers service cereal-box and DVD promotions.
But each of those delivery systems tipped off exhibitors that the customer was a MoviePass member, giving theater operators the opportunity to turn them away. Not so with the new debit-card system.
MoviePass' end-around was revealed on the eve of the National Assn. of Theater Owners' board meeting, taking place Wednesday in Los Angeles. NATO chief John Fithian did not immediately respond to Variety's request for comment on whether it would be a topic — or even a bone of contention.
Exhibs had a raft of complaints about the service, beginning with the fact that they were never contacted or warned it was coming (which was also the case this time). But their chief gripe is that the service's all-you-can-watch model could undermine traditional per-ticket pricing.
The subscription model is popular in parts of Europe, but U.S. exhibs have been able to suppress it … until now.
MoviePass' invite-only launch will be rolled out to current members, as well as 75,000 people on its waitlist, the company said. Prices will vary from market to market, with a national average of $29.99 per month.
"MoviePass recently completed nine months of closed beta trials and saw members increase their movie theater attendance by as much as 64 percent and their concession sales by 123 percent," said MoviePass cofounder Hamet Watt in a written statement. "This should come as very exciting news to our industry as we look for new ways to engage with moviegoers."
Major investors include True Ventures, AOL Ventures, WME, Lambert Media, Nala Pictures, Brian Lee, Diego Berdakin, MJ Eng, Ryan Steelberg and Adam Lilling.