Ten top execs make sure one of Europe's leading entertainment players keeps firing on all cylinders:
OLIVIER COURSON
Chairman, CEO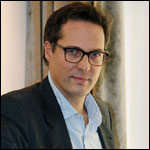 He could have excelled in any number of areas. An alum of France's elite National School of Administration, Courson —
Studiocanal
chairman since 2006, CEO from 2007 — had the option of going into politics like Jacques Chirac and
Francois Hollande
, France's new president, big business or high finance.
But, Courson says, he was really interested in culture, especially movies.
He did become France's youngest senior cabinet adviser when he represented culture and communications in prime minister Lionel Jospin's team in 2001-02. But in 2003 he was headhunted by Canal Plus Group chairman Bertrand Meheut to help turn around the near-bankrupt pay TV giant.
Heavily involved in thrashing out Canal Plus France's merger with rival satcaster TPS — "I didn't get much sleep that year," he recalls — CPG's get-it-done guy was then dispatched by Meheut to Studiocanal.
"On a smaller level, what Bertrand had done at Canal Plus was done at Studiocanal," says Courson. "The next step was to develop Studiocanal, building it into a European studio."
Six years later, Courson sits on top of one of the biggest film companies in Europe.
Despite that, Courson isn't a pretentious individual. "He's very approachable. Every year at the BAFTAs, we hop around the corner before the awards for a quick pint," says Warp Films' Mark Herbert. "He gels very quickly. In this business, which is very quick, you need that."
Soft-spoken, enthusiastic, an internationalist — he's especially proud that two-thirds of Studiocanal's business comes from international — Courson, is also one answer to France's current challenge of squaring its auteur tradition with more market-driven needs.
Courson warms to explaining big-picture strategy. But he's equally excited announcing new projects by, say, Luca Guadagnino.
"He enjoys the artistic side of it, and he loves movies, and also enjoys the business side of it," says Strike's Eric Newman.
That can be seen in his choice of movies, both as a producer-financier — he says he's "very proud" of "Tinker Tailor Soldier Spy" — and his tastes as a moviegoer. His favorites include "Children of Men," "Social Network," films by the Coen brothers and animation from Pixar and Hayao Miyazaki. As someone who can make films happen, Courson is at the top of his world.
ROMAIN BESSI
Exec VP of Strategy, Finance and Technical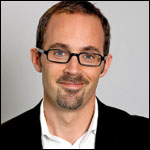 During his five-year tenure atop Studiocanal's strategy and finance units, Bessi has been responsible for steering some of the pan-European giant's most momentous deals that have buoyed its international expansion.
Notably Bessi, who has worked within the Canal Plus Group for 15 years, drove the company's €150 million ($197 million) slate financing deal with Anton Capital Entertainment, boosting Studiocanal's film financing capacity to $800 million over three years.
"It was not that hard," says Bessi, somewhat modestly, of raising capital in a hugely challenging financial climate. "U.S. and U.K. funds who were ready to invest in Europe understood our portfolio approach."
Bessi also helped steer Studiocanal's majority acquisition of Tandem Communications as well as its equity stake in 3D outfit nWave.
RODOLPHE BUET
CEO, Germany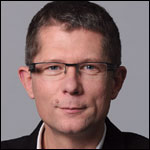 Buet, a longtime distribution head at Studiocanal, was drafted in January to fire up the company's German arm as CEO. Changes occurred almost immediately, particularly at the Berlinale, where sales agents remarked on Studiocanal's "stronger German presence."Already with Buet at the helm the German arm has had its biggest theatrical success with "The Hunger Games."
The exec recognizes that the Berlin-based operation, which reps about 20% of the group, has potential for further growth. Having personally hired some of the German team, Buet hopes to spur development in local production, among other areas. "If you look at the German market, the most successful movies are comedy and we definitely need to be in that field," says Buet, who is searching for a Teutonic production exec."Our other target is to work with well-known filmmakers who have already had success in the international market."
RON HALPERN
Exec VP, Int'l Productions and Acquisitions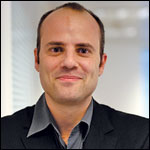 U.S. native Halpern has been with the company 18 years. He previously worked on library acquisitions and special projects including development and exploitation of remake rights. In his present role Halpern is heavily involved in negotiating U.S. deals.
Projects like "Serena" and Working Title's "Tinker Tailor Soldier Spy" are, says Halpern, "exactly the types of projects that Studiocanal can be a great home for."
Ben Cosgrove, of "Serena" producer 2929, says: "Ron is Studiocanal's not-so-secret weapon. He's equal parts executive and producer. … He's one of the most literate people I've ever met and has a great sensitivity to the artistic aspirations of filmmakers."
Looking forward, Halpern's ambitions are to "continue working with strong production partners while attracting more international talent and working on types of movies that we like as a company that perform well in our territories."
DANNY PERKINS



CEO, U.K.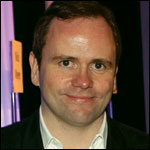 Forged a reputation within U.K. production and distribution circles with Optimum Releasing, now Studiocanal U.K. The Brit arm hit a high point this year with Bafta wins for "
Tyrannosaur
," made with production partner Warp and Studiocanal-financed "Tinker Tailor Soldier Spy," which set the mold for the company's push into higher-end international productions. Loyal — the relationship with Warp dates to 2004 — and skilled at nurturing relationships with some of the U.K.'s most exciting shingles, including Big Talk, Working Title and Revolution. As a distributor, he has moved into heavyweight titles such as "Rush" and "Mirror Mirror." Says Perkins: "We've had a taste of making and releasing bigger films and we want to do more, while continuing to work at lower budgets and developing relationships with filmmakers."
ROBB SMITH
COO, U.K. operations; Exec VP, global digital strategy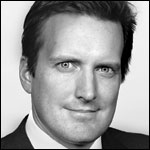 Smith was promoted in March to oversee U.K. home entertainment, TV, new media and international digital strategy. A native Angelino, Smith talks the digital talk, drilling down expertly on such technologies as subscription video on demand, transactional video on demand and so on. But he's walked the walk, pushing through last year Studiocanal's gamechanging and lucrative U.K. and German deals with Amazon-Lovefilm. "We generally follow two key digital rules," Smith says. "First, we focus on opportunities that generate immediate revenue; second, we identify partners who offer us quantifiable strategic value."
HAROLD VAN LIER
Exec VP, Int'l Distribution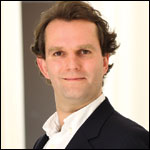 Van Lier joined Studiocanal in 2007 from Summit Intl. and is the main driver of international sales, a key growth area for the company.
During his tenure, sales figures have multiplied by a factor of six. In addition, 80% of the titles sold today are English-language pics — a far cry from its earlier offering of mostly Franch-language movies. The business has grown into one of the continent's most prolific sales operations, boasting pics such as "Serena" and "Inside Llewyn Davis."
Van Lier, who spends time between London and Paris, also handles the company's extensive library. "There's been a change in the profile of films, size and scale and ambition at Studiocanal," he says. "We want to continue to establish ourselves as the No. 1 sales company in Europe and continue to raise the level of films we're doing."
MATTHIEU ZELLER
Exec VP, Strategic Marketing, French and Int'l Distribution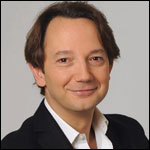 Former L'Oreal exec Zeller may be the newest member of the team (he joined in January) but the transition from cosmetics to cinema was, he says, a seamless one.
Zeller is responsible for coordinating the rollout of the company's international slate in addition to deploying a strong marketing strategy that adapts to the various territories in which Studiocanal operates.
"Our strength is that we are a European company based in London, Berlin and Paris," he says. "Branding is one essential part of the job and we have to put in place processes and the discipline to make it sell to everyone who is working with us."
ROLA BAUER
President, Tandem Communications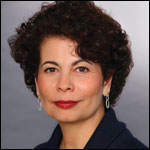 With partner Tim Halkin, Bauer heads one of the most-respected and successful creators of big-budget scripted programming in Europe. From fantasy and sci-fi to bestseller adaptations such as "Ring of the Nibelungs," "Impact," "Lost City Raiders" and Ken Follett's "Pillars of the Earth" and "World Without End," the Munich company aims high, combining "American-style pacing and European sensibility in terms of the feeling and the story," says Bauer. Her own sensibility, she adds, was shaped by an early career in international co-productions and acquisitions, first as president of Alliance Intl. Television in Paris, later as an acquisitions exec at German web ProSieben.
BEN STASSEN
Founder, nWave Pictures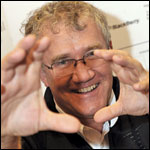 Since inking an exclusive partnership with Studiocanal in 2010, Ben Stassen has raised his Belgian mini-studio nWave to a new level, stepping into feature animation with 3D toon hit "A Turtle's Tale: Sammy's Adventures" and its upcoming sequel "Sammy's Adventures 2." In addition to the volume, the pace of work has increased. "As soon as we decided to segue into the feature film market, it became more challenging and we needed to step up our production schedule," says Stassen, whose credits include "Haunted Castle." He broke ground in 1991 with "Devil's Mine," a CGI theme- park ride. In 2004 he produced and directed docu short "Wild Safari," one of the first Imax 3D wildlife films. Now he's working on his first live-action feature, the $18 million "African Safari 3D." "In wildlife, everything has been done. But with 3D you can reinvent the wheel," Stassen says.
Return to Variety's Achievement in Int'l Film Award: Olivier Courson>>