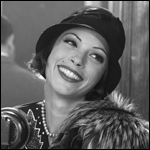 BERENICE BEJO
"The Artist"
Why she'll win: Bejo's expressively gamine-eyed performance as rising star Peppy Miller evoked the best of both early Hollywood melodrama and broad comedy. It also added a subtle soulfulness that Hollywood's silent pictures had yet to perfect, all wrapped in a heartfelt tribute to a subject dear to the Academy's heart.
Maybe not: The film has not become the box office smash many prognosticators expected, with some auds rejecting the silent-movie motif. And without uttering a word, some may consider that Bejo gave less of a performance than her competitors in the category.
Critic's quote: "Bejo has a wonderfully expressive face and her nimble mastery of physical comedy and wordless emotion is a joy to behold. She captures the look, movements and can-do spirit of many of the performances in early Hollywood movies. Her irrepressible portrayal of the ingenue-turned-star Peppy is pitch-perfect and aptly named," says Claudia Puig, USA Today.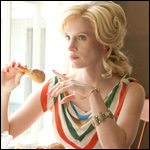 JESSICA CHASTAIN
"The Help"
Why she'll win: Chastain's enjoyed a career year, with performances extending well beyond her winning turn as a young woman in 1960s Mississippi. She also resonated in Terrence Malick's near-profound "The Tree of Life," the acclaimed apocalyptic tale "Take Shelter" and the modern-day Shakespeare adaptation, "Coriolanus." That's an impressive cumulative body of work.
Maybe not: Her "Help" co-star Octavia Spencer boasts all the awards heat on the supporting front. With Viola Davis also in the kudos running for her lead turn, Chastain might be the odd actress out from the film.
Critic's quote: "There's a reason so many regional critics' awards have cited this remarkable chameleon for more than one performance in 2011. Chastain's exceptional. She taps both craft and intuition in equal measure," says Michael Phillips, Chicago Tribune.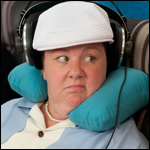 MELISSA MCCARTHY
"Bridesmaids"
Why she'll win: McCarthy, playing a broad, coarse character but not broadly or coarsely, gave the most purely enjoyable performance in this category. It's a safe bet that her recent Emmy win was something of a reaction to how funny she was in this movie, as well.
Maybe not: Academy voters are famously not too keen on honoring ingeniously comedic performances, though supporting roles can sometimes break that tendency.
Critic's quote: "I would love to see this happen. She just absolutely steals this movie from a cast full of hugely talented comic actresses. There was something so fearless and even a little dangerous about this performance. You never knew where she was going with it, but you were always happy to get there," says Christy Lemire, Associated Press.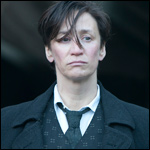 JANET MCTEER
"Albert Nobbs"
Why she'll win: Playing Hubert, a woman who dresses as a man who falls in love with another woman disguised as a man, McTeer gives a performance of subtlety and a high degree of difficulty. She practically steals the movie from Glenn Close, who developed, co-wrote and starred in the film.
Maybe not: The pic isn't exactly on many people's radar. Outside of acknowledging the acclaimed performances, critics haven't been particularly kind to it, either.
Critic's quote: "Ms. McTeer's sly, exuberant performance is a pure delight, and the counterpoint between her physical expressiveness and Ms. Close's tightly coiled reserve is a marvel to behold," says A.O. Scott, New York Times.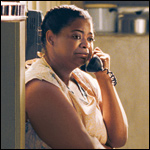 OCTAVIA SPENCER
"The Help"
Why she'll win: Spencer, while coming to public prominence now, has been at this game for a while and has paid her dues with dozens of guest-starring roles. While this year has been an amazing ride, Oscar voters may follow the lead of others (Golden Globes, Broadcast Film Critics) and make "The Help" journey truly unforgettable.
Maybe not: Spencer helped inspire "The Help" novelist Kathryn Stockett to create the character she plays. Will some voters pause before voting for someone playing a variation of herself?
Critic's quote: "The biggest surprise is Spencer, a savory bit of truth-telling sass as Minny. She's more than a match for her nemesis, Hilly (Bryce Dallas Howard), a separate-but-equal harpy. These two are on a collision course that Spencer keeps comically churned up almost from start to finish," says Betsy Sharkey, Los Angeles Times.
Eye on the Oscars: The Actor & The Actress
Newbies shock 'n' roll
And the nominees are:
Best Actor | Best Actress | Best Supporting Actor | Best Supporting Actress