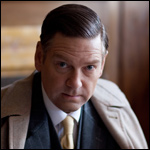 KENNETH BRANAGH
"My Week With Marilyn"
Why he'll win: He portrays Laurence Olivier! And with his crisp, verbal delivery and forceful physicality, he does so quite credibly, adding some needed energy to the film. Playing his fellow Shakespeare enthusiast capped a strong year that included helming commercially successful comicbook adaptation "Thor."
Maybe not: Olivier never won an Oscar outside of two honorary awards, so why should Branagh? He has been nominated five times now, but his work in "Marilyn" was largely overshadowed by the actress playing the title character.
Critic's quote: "Branagh has become jowly in middle age, but his looks are passably close to Olivier's. He has mastered Olivier's elegantly phrased, caressing graciousness and his indignant bellow," says David Denby, New Yorker.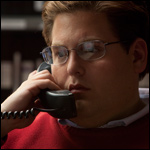 JONAH HILL
"Moneyball"
Why he'll win: Could appeal to younger voters since he's the only nominee here under the age of 50. Hill's "Moneyball" acting, and newly trimmed down physique, was revelatory to many who only knew him from the R-rated comedies made with Judd Apatow's troupe.
Maybe not: Comic actors rarely win Oscars. Much of Hill's work in the movie comes from observing and reacting and while his timing is perfect, it's not the kind of role that generally wins an Academy Award.
Critic's quote: "Hill's at his most comically froglike here and 'Moneyball' plays his presence in the holy sanctum of the scouts' office for maximum awkwardness. He's the accountant in the boxing ring," says Ty Burr, Boston Globe.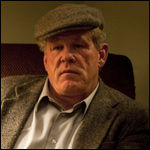 NICK NOLTE
"Warrior"
Why he'll win: Hollywood survivor enjoying a welcome career resurgence at the age of 70 thanks to his raw depiction of an alcoholic father trying to heal old wounds. Profile currently heightened with ongoing role in HBO's critically lauded racetrack series, "Luck."
Maybe not: "Warrior" had a disappointing commercial run, and its violent MMA fighting scenes may make it an unlikely screener choice for older Academy members. Some voters may be inclined to let Emmy counterparts reward him come fall.
Critic's quote: "Nolte is pitch-perfect as the recovering alcoholic father. He alternates between gruff and pathetic, and while we feel for the sons he wounded emotionally, we sense his lonely anguish," says Claudia Puig, USA Today.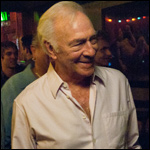 CHRISTOPHER PLUMMER
"Beginners"
Why he'll win: For starters, he has won nearly every precursor leading up to the Oscars. Then there's the work itself, a graceful and dignified turn that feels like a marvelous cap to a distinguished career that has yet to be rewarded by the Academy.
Maybe not: Von Sydow and Nolte split the senior vote? Too many Academy members forced to endure repeated viewings of "The Sound of Music" by their big sisters? It's hard to make a case how Plummer doesn't make it to the podium.
Critic's quote: "Is Plummer skipping along the surface of the man? Anything but. He's portraying, with brilliant empathy, a man elated to be skipping along the surface of his life — a surface on which he had never been permitted to tread," says David Edelstein, New York Magazine.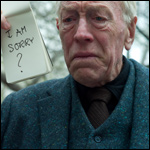 MAX VON SYDOW
"Extremely Loud & Incredibly Close"
Why he'll win: Took what could have been a gimmicky role — a mute man who communicates solely through the words "yes" and "no" inked on his palms — and imbued it (and the movie) some much-needed gravitas. He's 82. He worked with Bergman and played chess with Death. How many more chances will he have?
Maybe not: Rival Plummer is also 82. And the year's other nominated silent performers — Jean Dujardin and Berenice Bejo from "The Artist" — might have muted the distinctiveness of his work.
Critic's quote: "Briefly, thanks to von Sydow's superbly evocative work (speaking volumes without words), the story loses its artifice and comes brightly alive," says Rick Groen, Toronto Globe and Mail.
Eye on the Oscars: The Actor & The Actress
Newbies shock 'n' roll
And the nominees are:
Best Actor | Best Actress | Best Supporting Actor | Best Supporting Actress