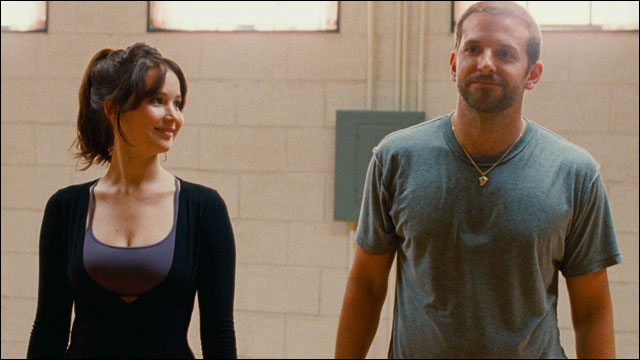 "Twilight" juggernaut aside, the specialty box office found an infusion of new blood from several notable limited players.
Fledgling specialty pics "Anna Karenina" and "Silver Linings Playbook," (above) launching at 16 locations each, turned in solid weekends considering they had to compete with such adult-skewing commercial fare as "Skyfall" and "Lincoln," both doing boffo holdover business.
The Weinstein Co.'s "Silver Linings Playbook" estimated nearly $460,000 for a per-screen average of $28,652. The film bowed limited this weekend — the same as "The Artist" and "The King's Speech" — in an attempt to build word-of-mouth before the pic's Wednesday expansion. Weinstein originally planned to bow the pic wide, but recently amended the plan to just over 400 locations.
"Anna Karenina," meanwhile, did slightly less this weekend, averaging $19,712 per screen and totaled more than $315,000. Focus Features plans to expand director Joe Wright's latest to approximately 300 playdates Nov. 30.
"There was so much choice out there, so I feel good that we threaded the needle," said Focus distribution prexy Jack Foley.
"Anna Karenina" saw decent Friday-to-Saturday increases in key theaters including the Village and Lincoln Square in New York. But Foley said the pic's 65% uptick at L.A.'s AMC Century City is more promising considering that location tends to play better with commercial fare. Pic's average uptick on Saturday was 48%.
Bradley Cooper-Jennifer Lawrence starrer "Silver Linings" also skews somewhat commercial, and drew its biggest gross from the Angelika in New York, followed by the Arclight Hollywood. Pic also was very strong in Philadelphia, where the film is set.
Weinstein COO David Glasser said positive buzz and strong reviews were key drivers for the Toronto fest winner this weekend. The film also received a solid A- CinemaScore.
"This has been a six-year journey for us," Glasser said. "Now, it's really exciting to see the results."
At just one location, Tribeca Films' "The Comedy," from director Rick Alverson, estimated $13,150 from the BAM Rose Cinemas in Brooklyn. "Comedy," which currently is available on VOD and iTunes, bowed exclusively in L.A. last week for a cume of $21,194.