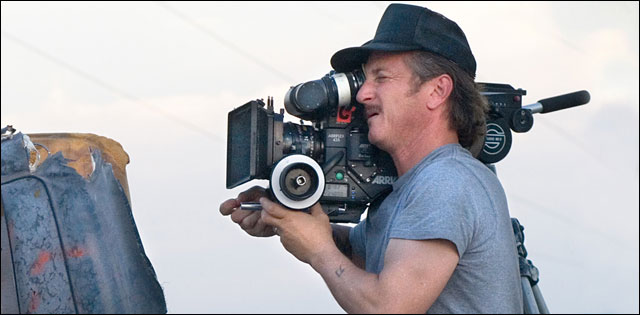 It's been about five years since he last directed a film, but Sean Penn looks ready to step back into the director's chair. Penn is in talks to helm Warner Bros.' "Crazy for the Storm," based on the memoir by Norman Ollestad.
Will Fetters adapted the story, which revolves around Ollestad's relationship with his father and how the skills his father instilled in him helped him survive after a plane crash stranded him on a mountaintop.
Penn is planning just to direct, not star.
Bill Gerber will produce through his Gerber Pictures banner along with Fonda Snyder and Rob Weisbach.
The studio has been trying for some time to bring Penn aboard the project. Warners looked at other directors, including "Gravity" helmer Alfonso Cuaron, but always had its eye on Penn for the job.
Pic will be the first Penn has directed since he wrote and helmed 2007's "Into the Wild," also a memoir about a man's will to survive.
A handful of films starring the CAA-repped Penn will bow in the next year including the Weinstein Co.'s "This Must Be the Place," which debuts in November, and Warner Bros.' "Gangster Squad," which bows Jan. 11.