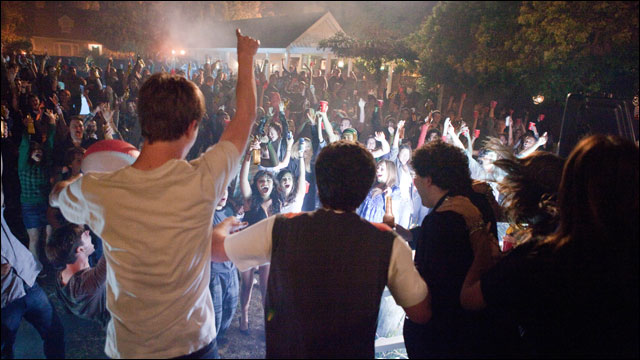 After succeeding with micro-budget comedy "Project X," Silver Pictures is looking to duplicate the formula with found footage-type thriller "Home Invasion."
Joseph Dembner is writing the script about a dysfunctional family that falls victim to sinister home intruders.
Movie is being developed internally and will be produced by Joel Silver, Andrew Rona and Alex Heineman. No studio is involved yet, but the film will be financed independently and start shooting next year. Silver Pictures, which exec produced "Project X," is out to several directors.
Pic is said to be inspired by "The Strangers," the $10 million project that Rona and Heineman oversaw during their time at Rogue.
Silver Pictures has stayed active since leaving the Warner Bros. lot and signing a distribution deal with Universal: they currently have action thriller "Non-Stop," starring Liam Neeson, in production and are putting together actioner "Prone Gunman" with Sean Penn attached to star. Paramount also recently picked up supernatural thriller "Sanctuary," which Silver Pictures is producing.
Dembner is repped by UTA and Jake Wagner of Benderspink.