The owners of Sunset Gower Studios believe the key to its future lies squarely in its past.
Since acquiring the former home of Columbia Pictures five years ago, Hudson Pacific Properties has initiated a plan to simultaneously upgrade the facilities while preserving their historic nature. Management is betting a younger generation of filmmakers will want to work beneath a window overhang installed to give Rita Hayworth's makeup man natural light. Or gaze up at the roof partition erected so "Gilda" could privately sunbathe au naturel while also having access to hi-def control rooms.
Howard S. Stern, president and director of Hudson Pacific Properties, says, "It's good business judgment to preserve the classic Hollywood influences, but also to embrace and invest in the future."
When the company acquired Sunset Gower and next-door neighbor Sunset Bronson Studios shortly thereafter, it analyzed the facilities' client base and where media technology was headed before coming up with a plan the studios' client base further.
A gleaming new office building — Hollywood's first such project in more than 30 years — was completed and leased long-term to Technicolor as what Stern calls a catalyst. "You have the early 1900s buildings contrasting with this stainless steel post-production facility right there at the same campus," Stern says. "And I think they can exist together. Old doesn't mean run down and dirty."
The owners upgraded the studio's control rooms and brought fiber optics to all buildings, also turning their attention to the "writers' courtyard" adjacent to the building housing Columbia's bygone team of scribes.
What had degenerated into little more than a toolshed was restored to a beautifully groomed rec area. "It wasn't a major capital expenditure, but it was part of the core studio feeling," Stern says. "We said, 'Let's make this an aesthetically pleasing common area where people can gather.' "
Hudson Pacific wants to create "not so much an industrial filmmaking lot but a campus, introducing some landscaping, gathering areas and meeting areas; moving away from that hard industrial edge," says exec VP Christopher Barton.
Gower's production offices and sound stages are teeming with long-term tenants, some drawn to the attractive grounds and spiffed-up offices alone.
The pervasive sense of history seems to matter as much as the modern trappings.
"When the cast and crew walk onto Stage 7 at Sunset Gower, we walk past a plaque reminding us that we're occupying the same space as 'Bridge on the River Kwai' and 'Death of a Salesman,' to name just two classics," says Aaron Sorkin, creator-writer of HBO's "The Newsroom."
Even Columbia's less classy product (the Three Stooges filmed there, nyuk nyuk) is seen as a plus. "We're also reminded that Stage 7 is where they shot 'The Monkees' and 'The Gong Show,' and that helps us have a sense of humor when things get tough," Sorkin says.
Over the next four years Hudson Pacific will turn more attention to Sunset Bronson, where Warner Bros. shot "The Jazz Singer" before the studio moved to Burbank.
A 400,000- sq.-ft. development including a parking structure is scheduled, and a $250,000 exterior renovation of Jack Warner's mansion building — the site's one historic landmark — has just been completed.
"There's no reason why we can't bring about both technical and aesthetic improvements while preserving the historic nature of the studios," Barton says.
Such efforts may be rare elsewhere in town, but Sorkin explains why they're important. "From the moment you enter the front gate, you feel like a link in a chain that stretches back a century. On that lot is why you wanted to make movies."
SUNSET GOWER THRU THE YEARS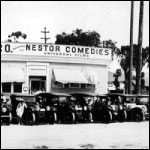 1911
New York-based Nestor Films relocates to Sunset Boulevard and Gower Street, becoming the first studio in Hollywood.
1919
William Horsley builds a film processing laboratory and studio on the south east corner of Sunset and Gower.
1925
Columbia purchases facilities on Gower Street and an office building on Sunset.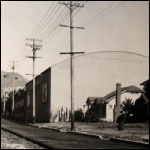 1934
"It Happened One Night" wins 5 major Oscars for Columbia, establishing it as a serious independent.
1939
Frank Capra's "Mr. Smith Goes to Washington" was filmed on the lot.
1946
"The Jolson Story" becomes Columbia's highest grossing film of all time.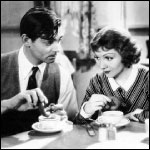 1948
Columbia establishes a television arm, which makes it one of the first studios to invest in the new medium.
1954
"On the Waterfront" won eight Oscars including Best Picture.
1965
NBC series "I Dream of Jeannie" was filmed on the lot.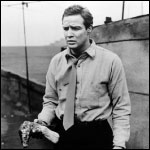 1972
Columbia merges with Warners and ceases operations at Sunset and Gower. Production companies take over leases.
1987
"Married With Children" debuts and is among a slew of the TV shows shot there.
2004
GI Partners buy Sunset Gower Studios. Technicolor begins construction on future home.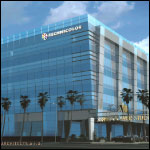 2012
Major productions on the lot include Showtime's "Dexter."
Sunset Gower Studio @ 100
Prelude to plentiful present | Cohn brothers' stomping grounds dissed in early days | Chamber an echo of Barton's studio job>