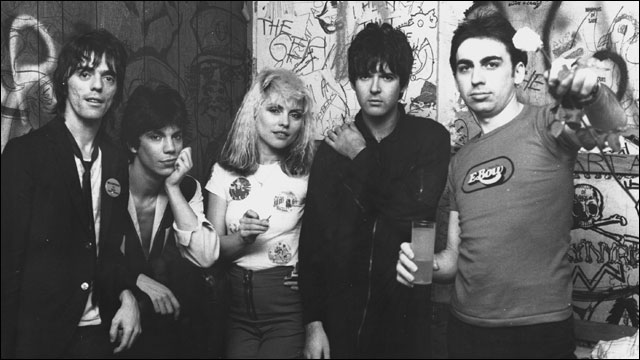 Above: Members of L.A. rock group Blondie at the Whisky A Go-Go in 1977. (Photo by GettyImages)
Brooklyn Weaver's Energy Independent has brokered a rights deal for the Maglieri family and its iconic Los Angeles club, the Whisky a Go Go, which has served as home base to some of the greatest rock bands in history, including the Doors, Janis Joplin, Led Zeppelin and Red Hot Chili Peppers.
Project, described as a rock 'n' roll twist on "Casino" and "Boardwalk Empire," chronicles the rags-to-riches story of the Mario Maglieri family.
Weaver will produce with Whisky a Go Go owners Mario Maglieri and Mikeal Maglieri as well as Mozy Mosanko, a former Jive Records executive who serves as a business advisor to the Maglieri family. Chris Tschupp will co-produce with Colton Mitchell.
Reps for several prominent filmmakers and actors have already contacted Weaver about becoming involved in the package, which will be shopped around town soon.
Whisky a Go Go has a rich history to fuel a feature film adaptation. Another influential music venue, New York's CBGB, is getting the bigscreen treatment via director Randall Miller, whose indie pic chronicles the club's impact on the punk rock scene. Alan Rickman, Ashley Greene, Malin Akerman and Johnny Galecki star in "CBGB."