From the Rio Grande to Tierra del Fuego, filmmakers are finding better resources, friendlier governments and safer venues as they pursue their projects.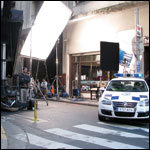 Argentina
Skilled crews, good infrastructure battle inflation
Buenos Aires is busy with shoots, yet few are foreign.
Enrique Avogadro wants to change this, but admits it won't be easy. "There is a lot of competition," says the city director of creative industries.
Australia, Brazil, New Zealand and South Africa offer more in incentives like grants and tax rebates, he adds.
To contend, Buenos Aires has set up a tax-free hub for the film and TV industry, eased paperwork, expanded location sites and rolled out discounts on hotels and transport. The next step could be fiscal incentives to round out a tempting offer, Avogadro says.
Argentina has a large talent pool, multi-laureled directors and plenty of studios and equipment rentals to support a busy local industry shooting 100 features and even more TV series a year.
"Our crews have worked a lot with foreigners, they understand different work models and tend to be creative and resourceful in resolving situations," says Muriel Cabeza, an executive producer at 100 Bares Productions who has worked on Chris Nahon's "Blood: The Last Vampire," shot in Argentina and China.
As important, Argentine locations include European-like cities, deserts, glaciers, jungles, high mountains and slums.
Even so, few foreigners have picked Argentina over the past two years despite scouting, says Juan Pablo Buscarini, a producer at Pampa Films. That's largely because even though Argentina is cheaper than many markets, double-digit inflation since 2007 — now at 25% annually — is erasing that advantage.
But sometimes the loss of a shoot is simply because a director wants to go elsewhere, such as the time Marc Forster chose Chile for "Quantum of Solace" after visiting Argentina.
Buscarini isn't sitting around.
Pampa Films is working with Argentine helmer Alejandro Agresti on "No somos animales" ("Dictablanda"), a comedy that attracted John Cusack to star, co-write and help produce. It's bilingual comedy of manners about two American tourists in Buenos Aires.
"If they don't come we have to go get them," he says.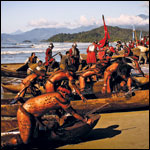 Brazil
Rio region is foreign-friendly, others less so
In stark contrast to its generous incentives for local production, Brazil offers little to foreign producers angling to shoot pics here. Most regional film commissions limit themselves to logistic support.
Sole exceptions are the Rio Film Commission (RFC), backed by the city and state of Rio de Janeiro, and RioFilme, a municipal film financing company. Together, they have funded four international productions.
RFC recently announced grants for pics and TV productions from abroad and other Brazilian states. It will distribute 1 million reais ($581,000) for two to four productions, paying the Rio state-based service company or co-producer. International producers tapping the funds must find a local partner.
The pics or series must also shoot partially in Rio, with 25% of crew and artistic elements being local.
First-round 2010 RFC grant recipients were doc "The Race," teaming the U.K.'s Very Much So and Terra Vermelha Filmes and EPP, plus Gustavo Lipsztein's romantic comedy "A Night in Rio," from EH Filmes and U.S. shingle Nuts & Lloyd.
RioFilme granted $500,000 to production services outfits Zohar Intl. and Total, responsible for Rio scenes in "The Twilight Saga: Breaking Dawn — Part 1." It also invested $750,000 in the TV series/feature "Rouge Bresil," a co-production of France, Brazil, Canada and Portugal.
Looking forward, more foreign productions — Julien Temple's Children of the Revolution," for example — will shoot in Brazil.
"The BRIC mentality is part of that, says RFC prexy Steve Solot, referring to the acromym for Brazil, Russia, India and China, four countries with surging economies — and box office. The Brazil World Cup and Rio Olympics are also part of it, Solot notes. "Every country on the planet wants to do at least a cultural and travelogue piece about Brazil."Sergio Sa Leitao, president of RioFilme, says the Rio town government plans to expand grants to international productions.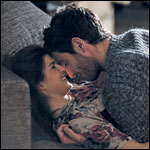 Colombia
Weather is a bigger challenge than crime
Despite a decade of relative calm, Colombia is still trying to shake off the perception that it remains a hotbed of drug cartels, guerrillas and crime.
"The only challenge now is (getting) filmmakers to make the decision to shoot here," says Rodrigo Guerrero of Dynamo Capital, which runs a private equity fund and co-produced the $2 million "The Hidden Face" with Fox Intl. Productions. A local production boom spurred by hefty tax incentives and TV support has led to a growing talent pool.
It helps that Colombia's president Juan Manuel Santos is a cinephile. While addressing the inauguration of Cartagena's 52nd film fest in February — the second time in his two years in office — Santos spoke with confidence that a pending film bill would be approved this year by congress.
The bill, mainly designed to lure foreign productions, sets up a $12 million film fund for pics or TV movies shot in Colombia. This would allow for 40% cash rebates for a foreign pic's local production expenses and a 20% cash rebate of its transport, catering and hotel expenses in the country. The key condition is that they hire the production services of a Colombian shingle.
To date, Colombia's film commissioner Silvia Echeverri and consultant Jason Resnick have organized up to five familiarity tours since 2010. "Security was never an issue for me in Bogota; I felt completely safe, " says FIP production veep Anna Kokourina, who was on location for "The Hidden Face." "The production process for us ran pretty smoothly, and the main complications came from weather, which can happen anywhere."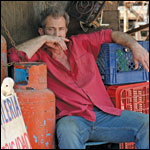 Mexico
Crews, incentives add value to location close to Hollywood
Mexican film crews are well known for their skills, experience and capacity for big-budget productions. Now with new tax incentives and film commissions spurring both local and foreign shoots, these seasoned pros give the country an edge over other locations .
Mexico's proximity to the U.S. is an added value, especially for Hollywood, but noteworthy pics are also surfacing from the rising number of local productions — around 70 in 2011.
"The uptick in production has also resulted in film equipment rental companies upgrading their gear," says Mexico City film commissioner Fernando Uriegas.
Recent shoots include Neill Blomkamp's "Elysium" and Adrian Grunberg's "Get the Gringo" (formerly "How I Spent My Summer Vacation"), starring Mel Gibson, who co-produced and co-penned the cross-border action pic with Grunberg and his Redrum producing partner, Stacy Perskie. Gibson, who chose Veracruz for both his 2006 Mayan drama "Apocalypto" and "Gringo," refused bodyguards despite the bad rap Mexico has been getting.
"Elysium," also co-produced by Redrum, and "Gringo" were among the first foreign productions to tap Mexico's new ProAV Fund, which allows local and int'l filmmakers to recover up to 17.5% of their expenses in Mexico. "They must spend at least 70 million pesos (around $5 million) in Mexico to qualify," says Mexican Film Commission coordinator Carla Raygoza.
Also driving the production boom is the Eficine 226 tax incentive program, which allows Mexican companies to write off any investment of up to $1.5 million for a local production. Mexican shingles can tap the 226 incentive for international co-productions provided that 70% of the 226 coin goes to their Mexico spend.
How to Shoot a Film in Latin America 2012
Regional boom floats movie biz | On verge of rush in pic production | Local resources ready to help