THE ADVENTURES OF TINTIN
John Williams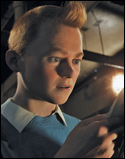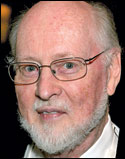 Overview:
Hollywood's best-known composer this year broke Alfred Newman's long-standing record of 45 music noms with nods for both of Steven Spielberg's films. Williams' fast-paced, lighthearted music — for his first animated pic — accounted for the film's only Oscar nom.
Oscar pedigree:
Five wins out of 45 noms total, including three statuettes for such Spielberg films as "Jaws," "E.T." and "Schindler's List."
Aesthetic:
"It was fun," says Williams. "Thousands of notes, a lot of them with tongue in cheek. It was a romp, a plaything, with a lot of allusions and references to the geniuses who did cartoons at Disney and MGM."
Biggest challenge:
Opera star Renee Fleming sang the role of Italian opera diva Bianca Castafiore, although that high note that shatters the glass isn't really her. "That's Renee about a third lower," Williams confesses. "With the help of some electronic wizardry, we raised it up to the F that finally shattered the glass."
Arsenal:
Williams recorded with an L.A. orchestra (108 musicians at its height) over a 16-month period between October 2009 and July 2011.
THE ARTIST
Ludovic Bource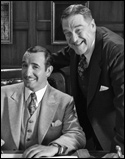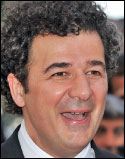 Overview:
For an almost entirely silent film set at the dawn of sound in Hollywood, Paris-based Bource worked for nine months, writing 2 1/2 hours of orchestral music for the eventual 80 minutes that wound up in the film. It is only his fourth feature, all of which have been for director Michel Hazanavicius.
Oscar pedigree:
First nom
Aesthetic:
"I listened to a lot of vintage scores," Bource says through a translator, "from Chaplin to Lubitsch films, American music from the 1910s and '20s, and the Hollywood style of the 1930s, Korngold, Steiner and Waxman. But I didn't want to lock myself into any particular style or be derivative."
Biggest challenge:
The scene in which Peppy learns that George has been hurt in a fire at his apartment. "It was a difficult day, Michel was under pressure from all sides, Michel listened and just went, 'whatever.' Even discussing three seconds of music, there could be a fierce battle and it could lead to 15 days without us talking to each other."
Arsenal:
Bource employed five arrangers and five orchestrators; the Brussels Philharmonic and the Orchestra of Flanders, ranging from 80 to 100 players, performed the score.
HUGO
Howard Shore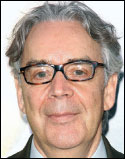 Overview:
Charming, often magical score with period and French overtones for Martin Scorsese's mystery about an orphan who lives in a Paris train station in the 1930s and discovers a link to famed filmmaker Georges Melies.
Oscar pedigree:
Three noms, all winners, for his "Lord of the Rings" scores.
Aesthetic:
"I was so inspired by the footage," says Shore, "that the first time I met with (Scorsese and editor Thelma Schoonmaker), I played them the whole first reel — seven major themes, for Hugo, Isabelle, the station inspector, clocks, the automaton, a mystery theme and one for Hugo's secret world in the train station." (He later added two more, for Melies' magic act and a nostalgia theme for Melies and his wife.)
Biggest challenge:
"This was a fictional story wrapped around a historical character. You want historical accuracy, but you also wanted the heart and drama of Brian Selznick's story. The challenge was creating both: transporting the audience to the period and also telling the story as well as we could."
Arsenal:
For locale and period color, Shore began with a sextet — musette, gypsy violin, bass, piano, theater percussion and ondes Martenot (an early French electronic instrument). For depth, he added an orchestra of 88 London players.
TINKER TAILOR SOLDIER SPY
Alberto Iglesias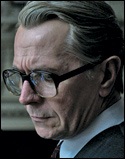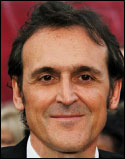 Overview:
Delicate, alternately unsettling and propulsive score for the complex adaptation of John le Carre's classic spy novel. Spanish composer Iglesias inserts hints of jazz and subtle electronic sounds.
Oscar pedigree:
Two prior noms
Aesthetic:
"The music doesn't try to explain the plot," says Iglesias from his home in Madrid. "It's more about the silent emotions of the characters. Music takes on the color of the situations, bringing an atmospheric quality to the suspense."
Biggest challenge:
The scene in which Smiley (Gary Oldman) reminisces about Soviet agent Karla. "I listened to the cadence of the speech, and tried to get the music from the words; his speech is full of silences, and the music needed to breathe in the same way."
Arsenal:
"It's a Mozartian orchestra," says the composer, primarily strings and woodwinds, although there are solos for several instruments including piano, clarinet and trumpet.
WAR HORSE
John Williams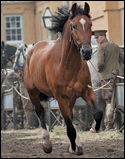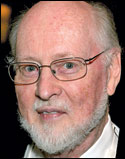 Overview:
Williams created a sweeping symphonic score for his 25th film with Spielberg, a period drama set in World War I-era England and France as a boy's beloved horse is sold to the British Army and has his own series of adventures during the war.
Oscar pedigree:
Williams received his 46th and 47th noms this year, making him the most-nominated living person (and second only to Walt Disney in all-time noms); he has five Oscars.
Aesthetic:
"That was a particularly rich period of English musical composition," says Williams, "so it was a wonderful opportunity to create something of the atmosphere of the time. The story begins and ends in the west country of England, in Devon, among the most beautiful places on Earth. I have loved Devon and Dorset from my earliest visits to England."
Biggest challenge:
"The scene that is most indelibly printed in memory is the dash across No Man's Land. The orchestra accompanies Joey, the horse, from the time he escapes, through all of the tank traps and barbed wire. It was quite unforgettable."
Arsenal:
Large orchestra (up to 103 L.A. musicians) with virtuoso solo parts for flute and trumpet.
Eye on the Oscars: The Music
Tune deaf
The nominees:
Score | Song