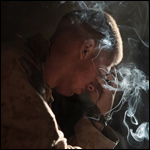 "Hell and Back Again"
Danfung Dennis and Mike Lerner
Why it'll win: Photojournalist-turned-filmmaker Danfung Dennis skillfully intercuts a Marine sergeant's return home with footage of the same soldier's experiences on the front line in Afghanistan, creating a painterly yet exceptionally real portrait of war and its aftereffects. Strong reviews, a Sundance grand jury prize, the IDA emerging filmmaker award and an Indie Spirit Award nomination make it a major contender.
Maybe not: Despite its favorable reviews, voters are not known for giving the gold man to docs dealing with war post 9/11. "Restrepo," "No End in Sight," "Operation Homecoming: Writing the Wartime Experience," "My Country, My Country," and "Iraq in Fragments" have all been nominated, but so far, Alex Gibney's "Taxi to the Dark Side" is the only one who has achieved Oscar glory. Not to mention, Dennis is the greenest of the green in the category, dominated by several entries with heavyweight helmers.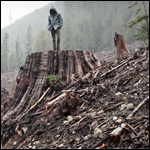 "If A Tree Falls: A Story of the Earth Liberation Front"
Marshall Curry and Sam Cullman
Why it'll win: Pic, which follows former Earth Liberation Front group member Daniel McGowan, who was arrested in December 2005 and faced life in prison, is a triple threat since it has political, social and environmental components — all of which resonate with voters. Though not as widely seen as some of the other nommed docs, it also doesn't hurt that Curry was previously nominated for an Academy Award in 2005 for "Street Fight."
Maybe not: Despite positive festival attention, overall weak domestic B.O. receipts ($61,794 to date) combined with a downbeat domestic terrorism subject matter might prove a disadvantage come voting time. Additionally a few critics complain that doc's narrative hits a few dry spots and that film's central character, McGowan, is not compelling enough.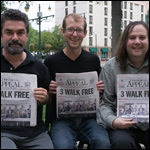 "Paradise Lost 3: Purgatory"
Joe Berlinger and Bruce Sinofsky
Why it'll win: Not since Errol Morris' 1988 doc, "The Thin Blue Line" has a film had more tangible influence on the cause of justice. "Purgatory" is the third doc in the "Paradise Lost" trilogy about the West Memphis 3. Subjects release in August was widely attributed to the filmmakers' perseverance in covering the story for the past 18 years. Doc was nominated for a DGA and is this year's National Board of Review winner — a good sign since seven NBR doc winners in the past nine years have gone on to garner Oscar.
Maybe not: "The Thin Blue Line" didn't win an Academy Award. In fact — it wasn't even nominated. So in spite of its high profile, "PL3's" acclaim doesn't necessarily translate to Oscar. Additionally Berlinger and Sinofsky's "Paradise Lost: The Child Murders at Robin Hood Hills" (1996) and "Paradise Lost 2: Revelations" (2000) did not receive Oscar nods or shortlist recognition.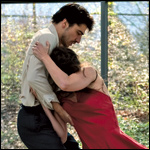 "Pina"
Wim Wenders and Gian-Piero Ringel
Why it'll win: 3D dance doc has a strong pedigree, with previously Academy Award-nominated helmer Wim Wenders at the controls. Pic, a tribute to legendary German choreographer Pina Bausch, is the most theatrically viewed of the nominees, earning more than $11 million in worldwide B.O. Doc is also a favorite at international kudofests, garnering kudos at the European Film Awards and German Film Awards. And pic received nods from the British Independent Film Awards and London Film Critics' Circle, as well as a BAFTA nomination
Maybe not: Despite its strong box office receipts, doc doesn't exactly fit inside the traditional nonfiction box. Doc, the first 3D film to be nominated in the category, has no narrative, little dialogue, no narration and is not issue-oriented.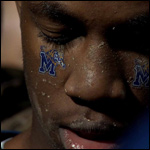 "Undefeated"
TJ Martin, Dan Lindsay and Richard Middlemas
Why it'll win: TJ Martin and Dan Lindsay might not be as well-known as some of their fellow nominees, but their doc's fly-on-the-wall intimacy has been admired by filmmakers, critics and South by Southwest festival audiences alike. Not to mention they have the backing of the Weinstein Co., who picked up doc, about the aspirations of an inner-city Memphis high school football team, at SXSW. It certainly doesn't hurt that doc is the only real upbeat, humorous, suspenseful human-interest story on the list.
Maybe not: Pic lacks award season hardware that past Oscar-winning docs have garnered. Doc also lacks festival momentum that recent Oscar-winning docs like "Inside Job," "The Cove" and "Man on Wire" enjoyed. And despite favorable comparisons to Steve James' 1994 inspirational, underdog sports doc, "Hoop Dreams," which also sheds light on inner-city youth finding inner strength through athletics, the Academy infamously did not recognize doc. Furthermore, not since "When We Were Kings" (1996) has a sports-oriented doc won an Academy Award.
EYE ON THE OSCARS: BEST PICTURE NOMINEES
Best Picture | Director | Animated Film | Documentary | Foreign Language Film