All the recent best picture speculation bears some resemblance to the Republican presidential primary season — and not just because many of the contenders are pretty conservative. Month after month, highly touted entrants have come onto the scene with great hoopla, only to see their path slowed. One day a contender's up, the next down. There's been a consistent front-runner, but some are still seeking an alternative. In fact, the pundits can come up with numerous reasons why any of the nine could win — although in the end only one will, of course, walk off with the coveted statuette.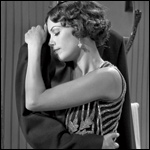 "The Artist"
Why it'll win: The Little Pic That Couldn't has consistently proved it can in early contests. First came the critics group kudos from east (Boston; Gotham; D.C.) to west (Phoenix; San Diego). Then it snagged the Golden Globe for best comedy/musical, the Critics Choice Award and then the PGA's Zanuck Award arrived, a major bellwether. It didn't rake in the most nominations as the best pic winner usually does, but its 10 behind "Hugo"'s 11 isn't bad. Those who love it are passionate, and those who only like it, like it plenty. There's mo here: mojo, and maybe momentum.
Maybe not: The last silent — OK, mostly silent — best picture was the first, 1927's "Wings." The last b&w — OK, mostly b&w — winner was 1993's "Schindler's List," and before that, 1960's "The Apartment." And the last officially foreign film to win best picture is nonexistent. Add to that the modest B.O. totals of "The Artist" to date, and bottom line, Michel Hazanavicius' sleek tribute to the Golden Age of Hollywood is a genus of pic that could stand no chance in the final balloting.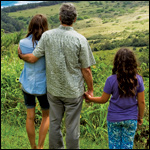 "The Descendants"
Why it'll win: Alexander Payne's portrait of a midlife crisis of romance and values couldn't be more timely from a zeitgeist point of view, not to mention relevant to middle-age Academy members. Critical affection for Clooney has more than spilled over to the ensemble and filmmaking overall. Payne's brand of cinema — smart with a heart — looks better and better against an annual parade of tentpoles and sequels; the town could take pride in anointing this entry.
Maybe not: Low-key, intimate, domestic dramedies have taken home the Academy bacon before, but generally in the absence of another strong front-runner or big grosser around which voters are eager to rally. 1983's "Terms of Endearment" and 1999's "American Beauty," for instance, triumphed in the face of weakish opposition. More frequently, quiet fare picks up a statuette or two while seeing the top prize go elsewhere, as Payne's own "Sideways" did when it nabbed adapted screenplay in 2004, the year of "Million Dollar Baby." Clooney may well take lead actor award as acknowledgment of serious love for the pic, and the writing honor could follow.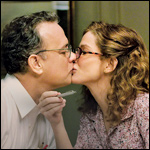 "Extremely Loud & Incredibly Close"
Why it'll win: So much about it smells of victory: meaningful theme; serious literary source material; helmer Stephen Daldry (3-for-4 in this category); faves Tom Hanks and Sandra Bullock; and most of all the script by Eric "Forrest Gump" Roth, who fills out the narrative with the same kind of gnomic profundities, and wraps things up with a similar emotional wallop, as the 1994 megasmash.
Maybe not: Except for Max Von Sydow, no one else got beans here, and check your Academy history: Before "The Blind Side" picked up a 2010 best picture nom with only Bullock riding alongside, you have to go back to 1994 ("Four Weddings and a Funeral") and then 1951 ("Decision Before Dawn") to find a nominee with similarly thin credentials. (No pic with just two noms has ever prevailed.) 9/11-themed melodrama must've had a fervent corps of believers who granted it first-place votes but who couldn't create a groundswell of enthusiasm within any individual branch.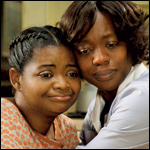 "The Help"
Why it'll win: Huge box office hit has had the longest legs of any of the nine, which never hurts. Earnest, sentimental popular fiction dealing with African-American struggles has been known to win Academy favor before: In 1989, "Driving Miss Daisy" beat out a not-unimpressive field (despite, take note, the absence of a director nom and while riding the coattails of a decisive lead actress win). And 1962's "To Kill a Mockingbird" probably would have taken home the big one had "Lawrence of Arabia" not come along at year's end. There's no "Lawrence" juggernaut this year.
Maybe not: Fairly or not, it's haunted by a perception in some quarters of having romanticized a gritty, gutsy chapter in the civil-rights battle. Three noms for its actors but nothing for writer-helmer Tate Taylor suggests support doesn't run deep. Also, despite having terrific period costumes and production design, the film came up short in these categories and missed the critical editing nomination.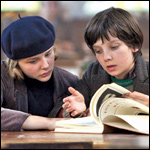 "Hugo"
Why it'll win: Those 11 noms translate into considerable respect across most branches, and bravura filmmaking has never had to struggle much to cop "best" accolades. 3D has to win sometime, and who better to usher in that new era than peer darling Martin Scorsese, who nudged out "The Artist"'s Michel Hazanavicius for the Golden Globe? A vote here honors Hollywood history as told by a homegrown filmmaker — not to accuse the voters of xenophobia, but insiders tend to best outsiders, more often than not.
Maybe not: Is the 3D medium seen as too vulgar or inartistic to ride off with the top award? Could be. Historically the AMPAS bestows its imprimatur on new technologies slowly: one Technicolor best picture in the awards' first 23 years; five years of widescreen filmmaking before "Around the World in 80 Days" took home the gravy. Most best pictures sit snugly within a clearly defined genre; not true of "Hugo" with its magical realism, simple chase plot and sophisticated, arthouse cinephilia. Absence of acting recognition doesn't bode well.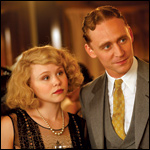 "Midnight in Paris"
Why it'll win: Woody Allen may not give much of a fig for the AMPAS but it adores him, and "Midnight" was widely acclaimed as a return to "Annie Hall" form, not to mention his all-time biggest financial hit. And in the best picture category, money frequently talks. This early-year opener stayed around forever, suggesting repeat biz and more than a soupcon of affection.
Maybe not: Enchanting salute to a city everyone in the industry either loves to, or wants to, visit. But the time-travel romance is a sophisticated delicacy in a category tending to favor red meat entrees. Members might decide to anoint Allen's screenplay as the main source of the pic's appeal, or tick the art direction box for its creation of the film's time-travel destinations.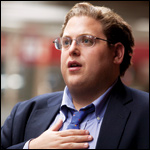 "Moneyball"
Why it'll win: Sony's publicity machine keeps insisting it's not a sports movie, and pic's multiple nods suggest voters agree. The key nomination is for adaptedscreenplay, a category with a high correlation to the evening's ultimate champion; "Moneyball"'s appearance there keeps it squarely in the hunt. Thoughtful, witty pic is in the highest tradition of industry professionalism and could have the fewest "enemies" among the nine, which may allow it to slide safely into home plate.
Maybe not: A best picture nominee left out of the helmer category — as Bennett Miller was here — historically has a pretty slim chance. Adaptation of Michael Lewis' nonfiction study of how the Oakland A's restructured baseball scouting and signing may seem too, well, "inside baseball" to garner the blessing of a majority. Wealthy, powerful hero Billy Beane suffers, by his own cheerful admission, from "uptown problems" most of us would pray to be burdened with.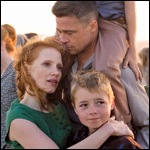 "The Tree of Life"
Why it'll win: Retrospective view of coming of age in suburbia taps squarely into the concerns of baby boomers and their elders, by far the largest Academy demographic. The notoriously unprolific Terrence Malick is widely considered a genius within the community, which could decide "Tree" is his best chance at a top prize short of an honorary statuette anon. A vote here proclaims faith in the most serious, cerebral fare the U.S. film industry has to offer.
Maybe not: The Palme d'Or has never been especially fertile ground for Oscar contenders: Only 14 Cannes champs have become best picture nominees over 67 years, and sole co-winner was 1955's "Marty." By any lights Malick's pic is a difficult film — hypnotic but slow by contempo standards; light on incident and heavily allusive. Even its appearance on this list surprised many who had conceded the slot to lurid genre piece "The Girl With the Dragon Tattoo."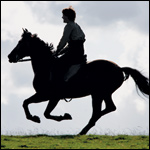 "War Horse"Why it'll win: Especially through John Williams' nominated score, pic revs up the emotion around war and four-legged creatures, each a surefire tissue-puller. And as connoisseurs of American politics have long known, emotion can win out over reason any day of the week.
Maybe not: Source material's best play Tony Award came in for criticism, given what some felt was a predictable storyline and simple characters held over from its kidlit origin. The writers branch seemed to agree, withholding a scripting nomination. Only "The Sound of Music" and "Titanic" have managed to overcome that obstacle since 1948's "Hamlet." But Steven Spielberg was locked out of the director paddock as well, and only "Wings" (1928) and "Grand Hotel" (1932) have ever gotten around that double whammy to acquire the big prize. So "War Horse" occupies a difficult post position.
EYE ON THE OSCARS: BEST PICTURE NOMINEES
Best Picture | Director | Animated Film | Documentary | Foreign Language Film