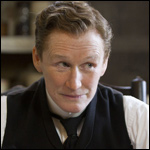 GLENN CLOSE
"Albert Nobbs"
Why she'll win: Widely considered long overdue after five previous noms, Close garners industry affection for championing this personal, heartfelt project through 20 years of difficult development.
Maybe not: Most of her five nominated turns have fallen to flashier thesping, and "Albert" is her least flashy ever. Getting pic made at all, and this nom, could seem ample recognition.
Critic's quote: "The dazzling and infinitely resourceful Glenn Close … does not exactly suppress her natural radiance to play Albert. … Rather, she imparts a mysterious glow to his smallest gestures and actions, balancing nimbly on the line between comedy and pathos," says A.O. Scott, New York Times.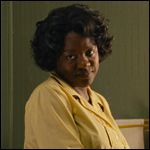 VIOLA DAVIS
"The Help"
Why she'll win: She's the undisputed pulse and conscience of the year's foremost heart-tugger. Her skill at communicating passion within a restrained personality is right up there with Gregory Peck's in "To Kill a Mockingbird," likely to garner mucho support among the huge actors branch.
Maybe not: Role lacks the bravura set pieces and extensive screen time characteristic of most lead actress winners. Voting for castmates Octavia Spencer or Jessica Chastain could feel like an adequate nod to the entire ensemble.
Critic's quote: "She has eyes unlike other actress's: hard, unyielding, with no give back. They only soften for a pudgy, needy little girl — and only then because they see in the child something frighteningly vulnerable that reminds her of her own child, and of all the children whose value goes unrecognized," says David Edelstein, New York Magazine.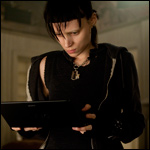 ROONEY MARA
"The Girl With the Dragon Tattoo"
Why she'll win: Trophies bestowed on the likes of newcomers Audrey Hepburn and Gwyneth Paltrow prove the Academy doesn't always demand a deep track record. When big powerhouses such as Davis and Streep face off they can cancel each other out: such as in 1950 with Bette Davis and Gloria Swanson each amassing enough support to hand the statuette to youngster Judy Holliday.
Maybe not: Those same newcomers don't triumph that often, especially when there are more mature blockbuster acting turns to be found on the roster. Considering the role's memorable preincarnation by Noomi Rapace, voters may want to see what else is in Mara's quiver before anointing her.
Critic's quote: "As Lisbeth, Mara proves to be a mesmerizing screen presence, the wholesome WASP Everygirl she briefly played in Fincher's 'The Social Network' giving way to a fierce, brooding creature whose feral intensity proves as alluring as it is menacing," says Ann Hornaday, Washington Post.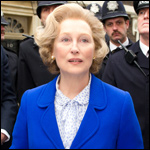 MERYL STREEP
"The Iron Lady"
Why she'll win: If America had a peerage she'd have been named Dame long ago, but another Oscar is the best we can do. Eerily persuasive impersonation — exuding every bit of power and presence the real Thatcher must have had — raises a fabled talent for accents and physicalization to another dimension.
Maybe not: Though she's only walked off with Oscar twice (and not since 1982's "Sophie's Choice"), her 16 previous noms give folks the impression she's won more, and maybe won enough. This particular vehicle garners much less esteem than she does. The iron thesp herself has been touting "Doubt" co-star Davis.
Critic's quote: "It's not just the physical transformation she gets right. … Streep also nails the comportment. She locates a soul. She finds an essence, so that every step and gesture reflect the journey of a grocer's daughter who became one of the most powerful women in the world," says Lisa Schwarzbaum, Entertainment Weekly.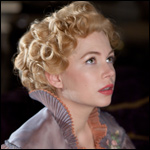 MICHELLE WILLIAMS
"My Week With Marilyn"
Why she'll win: Eight of the past 12 lead actresses have played real-life figures, and she's wrapped into one of the most famous figures of all. Beyond capturing the familiar wobbly walk and whispery voice, surprising little touches — brazen winks, unexpected pauses, trembling sighs — delight throughout.
Maybe not: In the battle of the biopics, Streep's ballsy Thatcher elbows out fragile Marilyn. Because she's such a gifted actress, some may believe she will soon own gold, even if it's not here. Her peers may decide Williams' Golden Globe win is sufficient for now.
Critic's quote: "She evokes so many Marilyns, public and private, real and make-believe. We didn't know Monroe, but we believe she must have been something like this," says Roger Ebert, Chicago Sun-Times.
Eye on the Oscars: The Actor & The Actress
Newbies shock 'n' roll
And the nominees are:
Best Actor | Best Actress | Best Supporting Actor | Best Supporting Actress