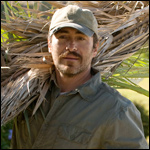 DEMIAN BICHIR
"A Better Life"
Why he'll win: It's a Cinderella story every member of the actors' branch can appreciate: A veteran working thesp rewarded for years of devotion to craft. Though his hot-button, immigrant-centered film wasn't widely seen in theaters, campaigners guaranteed exposure by making it the first DVD screener mailed. Buzz resulted in a Screen Actors Guild nom, leading to his inclusion here.
Maybe not: Just as Cinderellas are happy just to be invited to the ball, surprise nominees rarely take the trophy. History isn't exactly on his side, either: The Mexican-born Bichir would become the first Latino actor to win the category since Jose Ferrer for 1950's "Cyrano de Bergerac."
Critic's quote: "A quietly potent performance. Without a scintilla of showboating or begging for the audience's sympathy, Bichir never allows Carlos to be a victim, instead giving him the dignity of his choices: good and bad, smart and dumb, legal and illegal," says Ann Hornaday, Washington Post.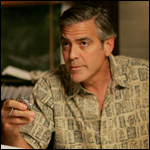 GEORGE CLOONEY
"The Descendants"
Why he'll win: Academy is clearly feeling the love for Clooney this year, nominating him here and for "Ides of March" screenplay. He has already notched two high-profile acting wins at the Golden Globes and Critics Choice Awards, and there's the feeling that it's deserved for a performances that many critics called a career best.
Maybe not: The two nominations this year make it seven nods in the past seven years. Might too much of a good thing lead some to vote for a newcomer? The man has it all. Does he really need another Oscar?
Critic's quote: "Clooney does something very difficult here: He makes decency magnetic. There is not a trace of vanity in the way he plays down his trademark glamour," says Peter Rainer, Christian Science Monitor.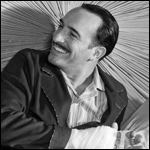 JEAN DUJARDIN
"The Artist"
Why he'll win: Dujardin could ride the wave of goodwill directed toward "The Artist," particularly since industry voters can well relate to his character's up-and-down journey through Hollywood's fame factory. Helped his cause, and exposure, by delivering charming speech when winning Golden Globe and SAG Actor.
Maybe not: No French actor has ever won the lead actor Oscar. Award-season build-up has focused as much on canine co-star's performance as his own, largely silent turn.
Critic's quote: "Dujardin, who won best actor at Cannes, looks like a cross between (Gene) Kelly and Sean Connery and has such a command of comic timing and body language that he might have been, well, a silent star," says Roger Ebert, Chicago Sun-Times.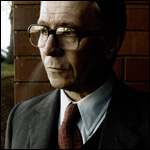 GARY OLDMAN
"Tinker Tailor Soldier Spy"
Why he'll win: Chances improve if every British Academy member votes for him in a show of solidarity. If performance is a bit understated for the Academy's traditional tastes, perhaps voters will also remember him for his outsized work in the commercial "Dark Knight" and "Harry Potter" franchises.
Maybe not: It's his first nomination, and, though viewed as long overdue, it came as something of a surprise. Category typically rewards showier work, and the dense spy thriller "Tinker" might be the least-seen film among the nominees.
Critic's quote: "Oldman does so little to snare our attention that he risks sliding sideways out of the frame in every scene. Yet he's so astute with the tools he deploys, namely his voice and his eyes, that Smiley becomes a low hum of an energy source, informing every new development," says Michael Phillips, Chicago Tribune.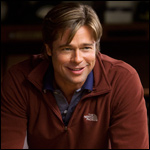 BRAD PITT
"Moneyball"
Why he'll win: Like Clooney, Pitt's a well-liked A-lister, a true movie star in an era where such figures are in short supply. And like Clooney, he delivered a fully realized performance, one of the best in an already impressive body of work. Bonus: He was fantastic as the stern father in best picture nominee "The Tree of Life."
Maybe not: The role relies on Pitt's charisma, which may lead some voters to undervalue the range of emotions on display. He has been applauding Clooney from the audience throughout award season, and there's little indication that Academy members are ready to throw a change-up.
Critic's quote: "Brad Pitt has aged like a fine wine. In 'Moneyball,' he's in classic, game-on movie-star mode, his hair flopping with boyish insolence over his rugged features, but beneath his funny, exhilarating, tossed-off strut of a performance, he gives Billy a deep river of self-doubt," says Owen Gleiberman, Entertainment Weekly.
Eye on the Oscars: The Actor & The Actress
Newbies shock 'n' roll
And the nominees are:
Best Actor | Best Actress | Best Supporting Actor | Best Supporting Actress