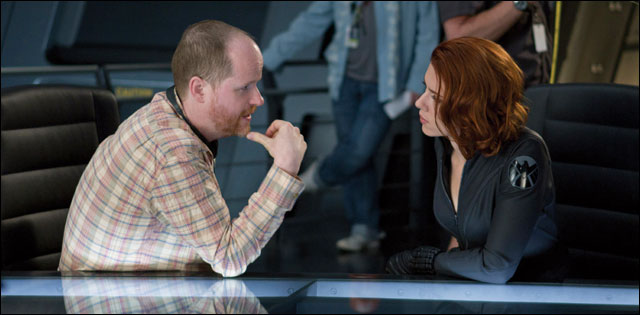 Disney chief Bob Iger announced during an earnings call with analysts that Joss Whedon will write and direct "The Avengers 2" and develop a live action Marvel-themed TV show for ABC.
"Joss Whedon has signed an exclusive deal with Marvel Studios for film and television through the end of June 2015," Disney said in a statement. "As part of that deal, Whedon will write and direct Marvel's The Avengers 2 as well as help develop a new live action series for Marvel Television at ABC. He will also contribute creatively to the next phase of Marvel's cinematic universe."
Move comes after Whedon's "The Avengers" has earned nearly $1.5 billion at the worldwide box office and generated strong sales of "Avengers" merchandise. Its $616.8 million domestic haul makes it the third-highest-grossing film of all time, trailing "Avatar" and "Titanic."
"The Avengers" was the first film Disney marketed and distributed after Paramount released Marvel's "Iron Man" and its sequel, "Thor" and "Captain America."
There were no other details given on what Whedon's Marvel TV show would revolve around. ABC also is developing a reboot of its "Incredible Hulk" series with Guillermo del Toro.
Marvel already has dated "Iron Man 3," "Thor: The Dark World," "Captain America: The Winter Soldier" and "Guardians of the Galaxy" through 2014 and is developing a film based on "Ant-Man." An "Avengers" sequel is likely to bow in 2015.