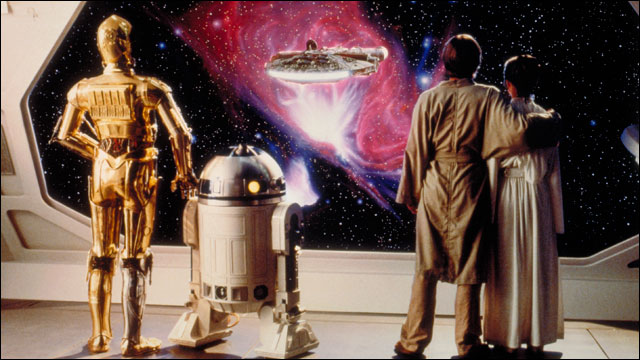 Tuesday's announcement that Disney is acquiring Lucasfilm was a shock to the visual effects and post-production community. The deal includes Industrial Light & Magic, the most storied of vfx studios, and Skywalker Sound, a revered name in audio post.
Post pros remember well Disney's disastrous acquisition of vfx studio Dream Quest Images in 1996, which ended with Dream Quest shuttered five years later.
Disney topper Robert Iger offered assurance on an investor call Tuesday, saying "We want to let Industrial Light & Magic remain as is," and saying it would continue to work for other studios, even as ILM management was working the phones to reassure its studio clients.
An ILM spokesman told Variety emphatically it will be "business as usual" for ILM and Skywalker Sound, noting ILM has partnered with Disney, Marvel and Pixar on many previous projects and will continue to do so.
However the real assurance of the future of ILM probably lies in the news that there will be new "Star Wars" movies on a regular schedule. ILM was born out of production on the original "Star Wars" pics and George Lucas built it up so it would be able to pioneer digital production on the prequel trilogy. Keeping vfx spending in-house kept costs down and made it possible for the Star Wars pics to have more vfx than any other pics of the time.
Many of the artists who worked on the previous "Star Wars" pics are still at ILM and that experience can't be duplicated at any of the company's rivals.
Moreover, under Iger, Disney does less micro-managing than it did under Michael Eisner. It has been mostly hands-off with another of Iger's multi-billion-dollar acquisitions, Pixar, other than ramping up production of sequels. With "Star Wars" ramping up production, too, Disney is likely to leave ILM alone — as long as the numbers work.