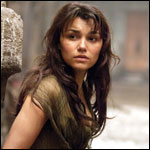 Samantha Barks
'Les Miserables'
A virtual unknown before taking on the role of Eponine, Barks won't suffer from anonymity much longer. Her voice soars in the Tom Hooper pic, beautifully expressing her love for Marius — who has eyes for another — in the ballad "On My Own." Barks perfected the character's angst for a year on the London stage and will certainly receive more bigscreen parts following this career-making turn.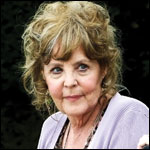 Pauline Collins
'Quartet'
British stage veteran Collins scored an unlikely lead actress Oscar nod 23 years ago for "Shirley Valentine," but has only ventured sporadically into film since. In Dustin Hoffman's mellow retirement-home dramedy, she gets the most sympathetic arc, as a weak-willed soprano succumbing to dementia, and makes the most of it. If voters find themselves wondering where this endearing actress has been, that feels appropriate for a film about long-dormant performers having one last shout.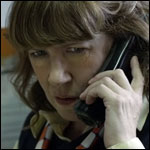 Ann Dowd
'Compliance'
A long-serving character actress who's no household name, Dowd has been waiting some time for a showcase as generous as "Compliance," Craig Zobel's combination of indie thriller and psychological case study. As a weary fast-food outlet manager duped into an obscene infringement of an employee's rights, her superbly weathered performance is arguably a leading one: as the narrative tests the audience ever further, the film depends on her all-too-human prevarication for credibility.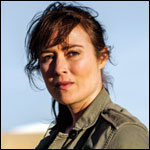 Jennifer Ehle
'Zero Dark Thirty'
While Jessica Chastain remains the beating heart of Kathryn Bigelow's staggeringly effective look at the hunt for Bin Laden, it is Ehle's performance — along with Jason Clarke and others — that help carry a real-life toughness to it. Working with Chastain's CIA agent, Ehle's Jessica is deep in the war's trenches overseas and is desperately, along with her beleaguered team, trying to make the connections that will help cut the head off the enemy's terrorist operations.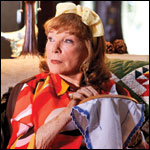 Shirley MacLaine
'Bernie'
Not since "In Her Shoes" in 2005 has five-time nominee MacLaine had a film role worthy of her tart talents, but she's on grandly cantankerous form in Richard Linklater's acclaimed black comedy. Though comedian Jack Black takes the lead, it's MacLaine who gets the biggest laughs as a wealthy, supremely mean-spirited widow who takes a milquetoast mortician as her beleaguered companion. His comeuppance means a premature exit for the actress and she's sorely missed.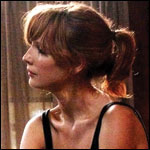 Kelly Reilly
'Flight'
Nowhere in "Flight" is Reilly's character aboard a jumbo jet, but she's often sky high. The Brit native effectively plays Nicole, a heroin addict who meets alcoholic airplane captain Denzel Washington in a hospital after both of them are at a crossroads in their quickly spiraling existences. They begin to emotionally lean on one another and Nicole soon finds staying off the needle can do wonders in turning her life around.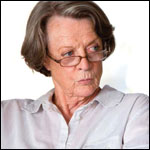 Maggie Smith
'The Best Exotic Marigold Hotel'
More than 40 years after Smith won her first Oscar, the venerable British actress' popularity appears to be at an all-time high — thanks to her imperious work in TV's "Downton Abbey" and this hit oldsters-abroad comedy. She's not exactly stretching herself amid the film's tony ensemble, but her withering way with a one-liner continues to tickle auds, while a similarly arch role in "Quartet" will keep her profile high.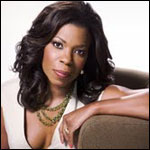 Lorraine Toussaint
'Middle of Nowhere'
Veteran actress adds class to director Ava DuVernay's top-notch indie production. Toussaint plays Emayatzy Corinealdi's mother, a woman who wants so badly to see her daughter move forward in life, but continues to offer support under any and all trying conditions. "Nowhere" has earned some kudos traction so far, and an Oscar nom here would raise its profile enormously.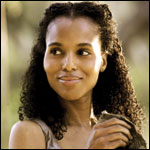 Kerry Washington
'Django Unchained'
More than just a damsel in distress, Washington faces physical abuse — a blood-smearing hand across the face by Leonardo DiCaprio as well as being whipped in the back — and also can converse in German with Christoph Waltz's Dr. King Schultz. While she doesn't appear until well into the second half of the film, Washington makes her screen presence felt and has no problem standing up to the boys (Waltz, DiCaprio, Jamie Foxx and Samuel L. Jackson) in making an impact with auds.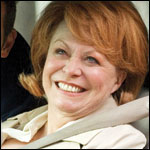 Jacki Weaver
'Silver Linings Playbook'
Against the odds, Australian veteran Weaver scored a nod in this category two years ago for her chilling turn as an organized-crime matriarch in "Animal Kingdom." In David O. Russell's offbeat romantic comedy, she plays a very different type of mother hen, fussing over her bipolar son (Bradley Cooper) with a sweet sense of bewilderment. Not given much scenery to chew this time, she contributes warm authenticity from the sidelines, proving herself no fluke nominee.
Eye on the Oscars: Talent
When a performance feels within reach
IN THE MIX
Lead actor | Lead actress | Supporting actor | Supporting actress