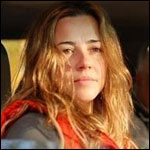 Linda Cardellini
'Return'
A war vet returning to the States but having difficulty reconnecting with her kids and husband, Cardellini brings both empathy and disgust to a character trying to process the horrors she has seen. She's neither the mom nor wife she used to be, and increased alcohol isn't helping the situation. The "ER" vet nabbed an Indie Spirit nom for her noble effort.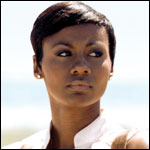 Emayatzy Corinealdi
'Middle of Nowhere'
It's not easy to garner end-of-year buzz for a role light on the histrionics, but Corinealdi ran off with Breakthrough Performance at the Gotham Indie Film Awards as Ruby, a hardworking nurse looking to get her world settled before her husband gets paroled. Whether demanding that a lawyer keep her word, or discovering that her feelings for another man may be the real thing, this precious Audrey Hepburn-like find sustains some of the year's longest and richest dialogue scenes.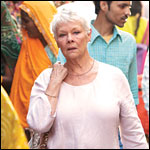 Judi Dench
'The Best Exotic Marigold Hotel'
Though she says when she acts,"I'm trying to be someone else, the more unlike me the better," Dench's suddenly widowed Evelyn Greenslade, forced to start fending for herself, seems pretty close to the actress' personality. With no character tics or bravura moments to hang on to, she still mesmerizes, holding the pic together handily. It isn't easy serving as the engine and moral center of a crowd-pleasing entertainment, and Dench deserves recognition.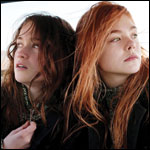 Elle Fanning
'Ginger & Rosa'
Even without the flaming red hair and incessant close-ups, Fanning would surely pull our focus throughout Sally Potter's cinema verite look at young girls' coming of age at the height of the Cold War, circa 1962. Any adult thesp must envy Fanning's stillness and concentration as she encounters the first stirrings of young love, the terror of nuclear annihilation and multiple betrayals by her nearest and dearest. A tough, emotionally naked portrayal.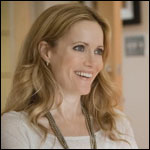 Leslie Mann
'This Is 40'
Yes, she's funny as hell. Yes, she has wonderful chemistry with Paul Rudd and the Apatow kids. But watch her as the doctor announces she'll be a mother for the third time. Marvel at the play of conflicting emotions in her face, voice and manner: She's both overjoyed and absolutely terrified at this new development, trying to express confidence yet completely at sea. In short, the lady can really act.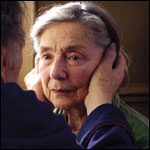 Emmanuelle Riva
'Amour'
Jean-Louis Trintignant is the one moving about the Paris flat, but Michael Haneke's merciless camera remains fixed on stroke-felled Riva, disintegrating by inches without ever giving up. The Acad has nommed elderly overseas femmes before — dotty Edith Evans in "The Whisperers"; fussy Ida Kaminska in "The Shop on Main Street" — but never one who so simply and eloquently embodied, and mostly without words, that overpowering rage against the dying of the light.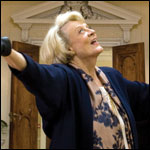 Maggie Smith
'Quartet'
After a string of supporting roles including a "Downton Abbey" Emmy win, Dame Maggie pulls off a juicy lead without a misstep. Opera divas can suffer a bitter third act when their heavenly gift is taken away, compounded in Jean Horton's case by the regret of never having lived out a real-life love story. Though Smith scores with her tart quips, it's the reawakened personal passion with old flame Tom Courtenay that renders her turn transcendent.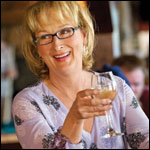 Meryl Streep
'Hope Springs'
The Oscar winner tosses aside sophistication, accents and anything remotely actressy, and what do you know? Normalcy becomes her. Streep's in Edith Bunker mode here: timorous yet forthright; in love with her husband but willing to risk everything for what she needs. This brand of acting is probably just as difficult as slapping on latex to play Margaret Thatcher in extremis, though because it seems easier it may attract less love at award time.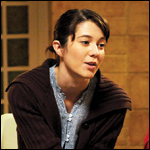 Mary Elizabeth Winstead
'Smashed'
When we open on an schoolteacher peeing in her bed, swigging a flask in the parking lot and vomiting in class — let alone ending the night with her first crack hit — you expect 90 minutes of bad road. What you don't expect is such a sensitive, varied take on this "hardcore drinkin' bitch" (her best friend's characterization), scarily veering from recovery to ruin and back again without compromising our emotional investment in her.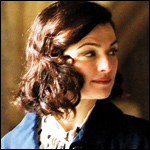 Rachel Weisz
'The Deep Blue Sea'
There are easier ways to sell a leading lady than to introduce her mid-suicide attempt, and for much of Terence Davies' "The Deep Blue Sea," Rachel Weisz has to work without the benefit of the audience's sympathy. As Hester Collyer, the actress suffers exquisitely and extravagantly, doing full melodramatic justice to a great literary heroine whose sickly, obsessive romanticism is tragically at odds with the mores of her era.
Eye on the Oscars: Talent
When a performance feels within reach
IN THE MIX
Lead actor | Lead actress | Supporting actor | Supporting actress