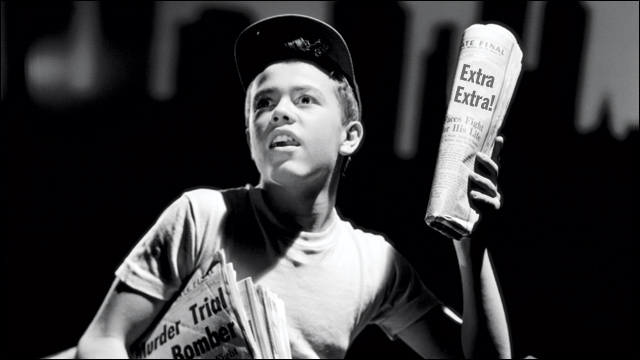 What do "Slumdog Millionaire," "The Artist" and "The Lord of the Rings" have in common? Apart from the fact that they all won the Oscar for best picture, not very much. It's enough to make you wonder whether the Costume Designers Guild has the right idea, honoring achievement in contemporary, period and fantasy films as three separate prizes.
For 12 of the past 20 years, period tales have captured Oscar voters' hearts, but their minds seem especially intrigued by contempo stories this time around, lending currency to films such as "Zero Dark Thirty," "The Impossible" and "Amour" that take place more or less in the present.
The story of "Zero Dark Thirty" was still unfolding when director Kathryn Bigelow announced she planned to make a film about the manhunt for Osama bin Laden. She and writer-producer Mark Boal had to scramble to adjust when news broke on May 2, 2011, that bin Laden had been killed in his Abbottabad, Pakistan, compound, delivering an unexpected "happy ending" to the film and shifting its focus to the analyst whose detective work led the way.
Set amid a devastating natural disaster, "The Impossible" has perhaps the unhappiest beginning one could imagine for any recent narrative: the 2004 Indian Ocean tsunami (an opening it shares with Clint Eastwood's 2010 film "Hereafter"). By focusing on a tale of survival, however, helmer J.A. Bayona not only finds uplift in the harrowing firsthand account, but helps audiences put their own priorities in context. A comfortable European family is celebrating Christmas in Thailand when the tidal wave hits, separating husband and wife with their children, and for the next two hours, the film becomes a vicarious experience in pure survival, as the protective parents try to reunite.
A movie like Gus Van Sant's "Promised Land" finds conflict in America's own backyard, pointing attention at the natural gas industry's controversial "fracking" process. Proudly one-sided, "Promised Land" is a good, old-fashioned agenda movie, especially when compared with the sober neutrality of a film like "Zero Dark Thirty," upon which auds have projected their own views about America's use of rendition and torture.
Obviously, subjects needn't be seized from the headlines to resonate with audiences. Perhaps no comic has better captured the spirit of our times than Judd Apatow, whose fourth feature strikes especially close to home, starring real-life wife Leslie Mann and daughters Maude and Iris. Like a big-budget "mumblecore" movie, "This Is 40" assembles a familiar group of actors to improvise around the insecurities and discomforts of middle age.
Profound in its own modest way, "The Sessions" offer insights into something as intimate as human connection. On its surface, the film appears to be about a disabled man's efforts to lose his virginity, but beyond that superficial sexual dimension, it reveals the basic human need for physical contact of any kind — something most of us take for granted, and yet poet Mark O'Brien only experienced when attended by his nurse. (The intimacy of a hug shared between lead John Hawkes and his onscreen priest, William H. Macy, is every bit as touching.)
David O. Russell engages with mental illness in "Silver Linings Playbook," commenting on what must be the most hyper-medicated generation ever to have lived, while charitably suggesting that its bipolar protagonist is no crazier than those around him. And Michael Haneke offers a poignant final chapter in a lifelong love story with "Amour," which soberly stares mortality in the face.
So, while period pieces may have historical heft and fantasy stories offer escapism, when confronted with such immediate experience, it will be hard for the Academy to ignore the films that engage with the subjects that occupy us most in the present.
BEST PICTURE CONTENDERS >>
Producers of 2012 contenders explain how their movies comae to life