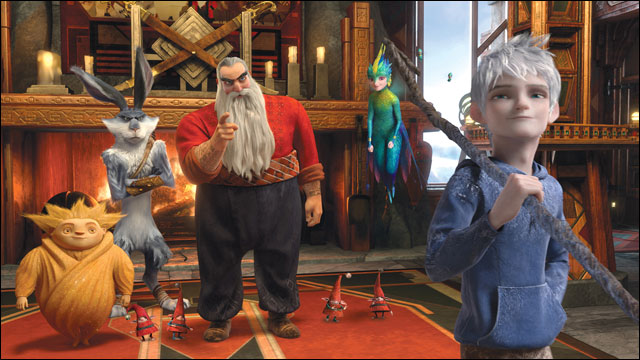 Wall Street hammered DreamWorks Animation on Monday after a soft opening for "Rise of the Guardians" has some antsy about a writedown unless international can make up the shortfall.
At $33 million for the five-day Thanksgiving break, the pic "opened significantly below consensus and our expectations as well as the closest comparable film in this frame," wrote Susquehanna Financial analyst Vasily Karasyov in a note early Monday. "We will now be watching international performance, which can pull the title out of writedown territory."
Shares closed down 5.2% in early trading at $17.11.
Benjamin Mogil from Stifel Nicolaus expects "Guardians" to generate domestic box of $125 million, down from his $145 million estimate. But Karasyov thinks it may reach only $95 million. If so, that would make it the third DWA title since 2001 not to hit the $100 million market after "Wallace and Gromit: The Curse of the Were Rabbit" and "Flushed Away."
"Guardians" needs international box office of $235 million to avoid a writedown, Karasyov said. And Mogil sees a breakeven as "challenging."
Mogil noted that a portion of the marketing spend allocated for the winter holidays could be pared down to cut costs. But studio execs are counting on the film's holiday theme to give it long legs at the box office.
The issue with DWA, Wall Streeters say, is that despite efforts to diversify revenue, film remains the main driver of earnings and stock price.
"We remain hold rated but see the next few weeks' performance as critical to our ratings views," Mogil said.