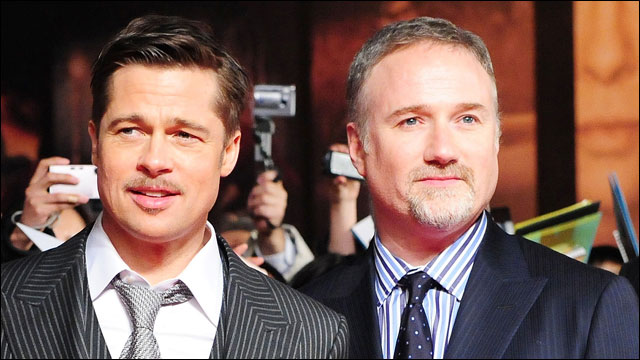 With David Fincher still awaiting Steve Zaillian's script for "The Girl With the Dragon Tattoo" sequel, the helmer is looking to hoist his adaptation of Jules Verne's "20,000 Leagues Under the Sea" off the ocean floor at Disney.
Sources tell Variety that the studio has placed a three-month hold on the filmmaker as it decides whether to move forward with the project, which has stayed under the sonar ever since Fincher tapped his "Se7en" scribe Andrew Kevin Walker to rewrite the script back in November 2011. Pic has not yet received a greenlight.
Meanwhile, the conversation has turned to casting, with sources telling Variety that Fincher is courting his frequent collaborator Brad Pitt to star as sailor and master harpooner Ned Land. Kirk Douglas played the character in the 1954 original that was the only science fiction film produced by Walt Disney himself. An older A-List star would likely play iconic literary anti-hero Captain Nemo.
Disney had no comment, while Pitt's rep told Variety that he isn't committed to anything right now and continues to explore possibilities for next year, though the rep didn't deny that "20,000 Leagues" may be among them.
It's true that Pitt has no firm commitments outside of an attachment to James Gray's "The Gray Man," which has been in development for several years. Outside of voice roles in the animated pics "MegaMind" and "Happy Feet 2," Pitt is coming off a string of adult movies including "The Tree of Life" and "Moneyball" as well as violent upcoming pics "Killing Them Softly," "World War Z" and Ridley Scott's "The Counselor."
Pitt previously worked with Fincher on "Se7en," "Fight Club" and "The Curious Case of Benjamin Button." Thesp, who recently wrapped a small role in Steve McQueen's "Twelve Years a Slave," is repped by CAA and Brillstein Entertainment Partners.