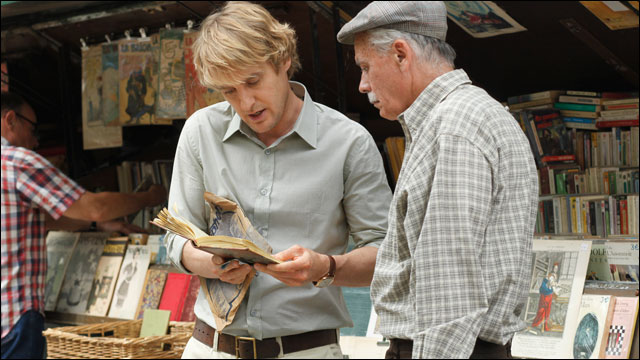 The owners of William Faulkner's literary properties have filed suit against Sony Pictures Classics, claiming that a line used in Woody Allen's "Midnight in Paris" infringes on one of the late author's works, "Requiem for a Nun."
Faulkner Literary Rights filed the suit in a Mississippi federal court on Thursday.
The line at issue was spoken by the lead character in the movie, Gil Pender (Owen Wilson), a Hollywood screenwriter who travels back in time to meet the literary and artistic greats of the 1920s. When he describes his experiences, he at one point says, "The past is not dead! Actually, it's not even past. You know who said that? Faulkner. And he was right. And I met him, too. I ran into him at a dinner party."
In the book, the passage reads, "The past is never dead. It's not even past."
The suit states that Sony should have sought permission for using the line. It claims copyright infringement and violation of the Lanham Act, the primary trademark statute.
Sony's SVP Global Communications Ann Boyd calls the lawsuit 'frivolous' and 'without merit.'
"This is a frivolous lawsuit and we are confident we will prevail in defending it," Boyd says in a statement. "There is no question this brief reference (10 words) to a quote from a public speech Faulkner gave constitutes fair use and any claim to the contrary is without merit."