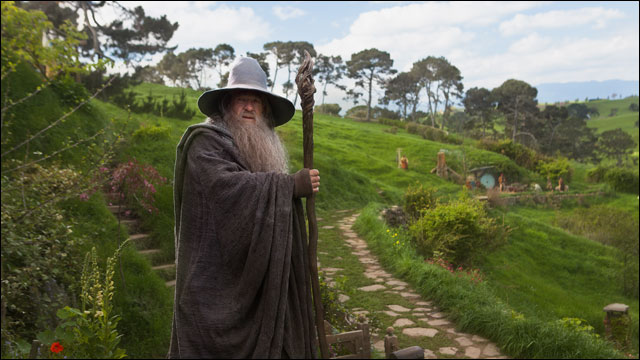 While moviegoers will have to shell out the usual 3D upcharge for Warner Bros.' "The Hobbit: An Unexpected Journey," U.S. exhibitors have agreed not to charge more for the film's 48 frames-per-second showtimes.
Popular on Variety
It was widely assumed that auds would have to pay a premium for the doubled frame-rate format, compared to the industry-standard 24 fps — and someday, they might. But with 3D already costing on average $3-$5 more than a 2D ticket, Warners did not advocate for a higher ticket price, and exhibs agreed.
As Variety first reported, Warners plans a limited rollout for its high-frame-rate version of "The Hobbit," which launches Dec. 14. The studio wants to protect the format's first time out by going in limited release — reaction was mixed during a presentation this spring at CinemaCon — so it's no surprise that the studio is against a HFR upcharge.
Ultimately, the cost of tickets is set by exhibitors. However, without studio support, charging more for 48 fps showings would have been more difficult.