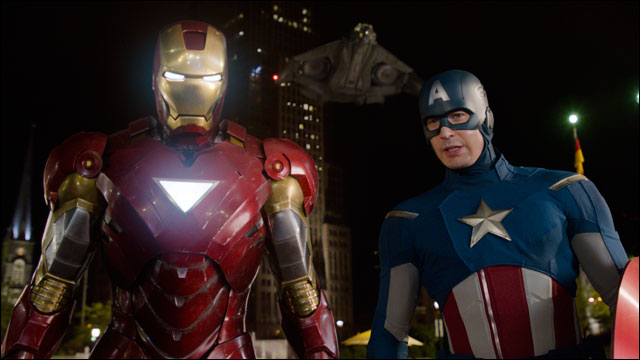 Seeking to dismiss a suit filed in October, the Walt Disney Co. declared that Stan Lee Media's effort to claim the rights to Marvel characters, including The Avengers, is "flawed beyond cure."
Stan Lee Media has sued Marvel Entertainment multiple times without success in an effort to lay claim to the famous characters that its namesake had a hand in creating. In the latest chapter, Stan Lee Media sued Disney, which purchased Marvel in 2009, in a Colorado federal court.
Disney "is a holding company and as such does not conduct business in Colorado or anywhere else," the company said in a motion to dismiss the suit. "There is no conceivable basis on which the plaintiff can state a viable copyright claim against (the Walt Disney Co.) in this court or, for that matter, any other."
Among other things, Disney says that Stan Lee Media failed even to specify to which works it claims to own the copyright, instead referring "vaguely" to "comicbook characters…that (Lee) had previously created or would create."
In its suit, Stan Lee Media claims that Lee (who is no longer associated with Stan Lee Media) assigned the copyrights to the characters to a predecessor company in 1998. But in November 1998, the suit contends, Lee signed a written agreement with Marvel Entertainment in which he "purportedly assigned" rights to the characters to Marvel. Because he had already assigned over the characters to Stan Lee Media, Lee "no longer owned those rights" and the Marvel agreement "actually assigned nothing," its suit states.
Disney emphasizes, however, that Stan Lee Media makes no claim that it registered the works with the Copyright Office. It noted that "at least one court has already found that Marvel owns the copyright rights in these very same 'best known comicbook characters' as works made for hire."
The latter is a reference to efforts to terminate the copyright grant to Marvel characters in a suit filed by the heirs to artist Jack Kirby. That case is currently before the 2nd Circuit Court of Appeals.
Lee has contended that the copyrights he assigned to Marvel were not the same as those he assigned to Stan Lee Media, and U.S. District Judge Paul A. Crotty ruled in 2010 that a "lifetime" agreement that Lee signed in 1998 was in violation of California labor laws.