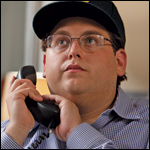 Bartlett Sher on "Moneyball"
Directed by Bennett Miller
No wonder Bennett Miller, Brad Pitt and Jonah Hill wanted to make this movie, because any artist worth a shit wants to make a film that says something like this, that posits that we can change in some basic way, the world. For if you analyze and prove that looking at slugging percentage and similar numbers and applying this info in a certain way, you can undermine the entire payment structure of baseball and overturn an entire structure for an industry, then you can make a revolution. And if that is true, what other new ways of thinking can we use to think differently, and think to change.
And the real bravery of this film can be found in Bennett Miller's storytelling. It has a genuine modesty, relying on real situations and real people in small rooms that don't look powerful and expensive, but in these small, carefully designed offices, we see a struggle over what is an old way, and how to make a new one. Brad Pitt's sly, understated charm and Jonah Hill's awkward certainty push this change, and the genius cameo of Arliss Howard (for my money one of the great actors in America) show how cleverly "the man" or in this case the head of the Boston Red Sox, appropriates this revolution, and uses the "new idea" in the very cause that reinforces the oppression.
Bennett Miller reminds me of a great conductor, a maestro, who trusts his players and knows how to find nuance and delicacy in this lovely, dark morality tale that tells you something about art and about commerce and about bravery, and I found it an inspirational and cautionary film, not too mention a damn good one.
Bartlett Sher, resident director of Lincoln Center Theater, received a Tony for directing the Broadway revival of "South Pacific."
* * *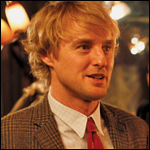 Daniel Sullivan on "Midnight in Paris"
Directed by Woody Allen
How perfectly everything comes together for Woody Allen in "Midnight in Paris." I always feel that Woody is out there on the barricades, carrying the banner for us aging directors, shouting down at his enfeebled troops, "One more project!" So I have a stake in his continued success and, for me, "Midnight in Paris" takes its place among a handful of his very best films. Gorgeously shot and impeccably cast, it takes as its subject what is commonly held to be a dead-end for a writer in any medium: writing. The conceit, that through the magic of time-tripping a contemporary writer has his work vetted by the Lost Generation of writers in 1920s' Paris, is made perfectly credible by our hero's deeply felt need to write a book as important as the seminal works of the last century. And Paris as it is today is the ideal window through which a time-traveller might step. When Zelda and F. Scott Fitzgerald pull up in an antique limo to ferry the writer into the past, it feels as inevitable as fate. "Midnight in Paris" has the best ensemble of actors of any film I've seen this year. A scene in which the writer tries desperately to explain his hallucination to a group of surrealists is an inspired comic idea and, most important, played with the kind of utter conviction and behavioral detail that blesses all the performances here. And, after many years of auditioning various stand-ins for himself, Allen has found Owen Wilson, who doesn't even try to do an imitation and, happily for us, doesn't have to. He's worshipful, obsessed, depressed, naive and a little frantic. Just like our old friend, Woody.
Daniel Sullivan, a Tony winner for directing "Proof," returns to Broadway at the helm of "The Columnist," opening in April.
* * *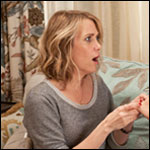 Casey Nicholaw on "Bridesmaids"
Directed by Paul Feig
"Bridesmaids" was hands down the best time that I had at a movie all year — I seriously haven't laughed that hard in a theater in a long long time. I became obsessed after I saw it — reliving the moments that I laughed the hardest at and then remembering a new one and laughing again. I'd think about Rose Byrne and Kristin Wiig one upping each other at the engagement party, Melissa McCarthy on the airplane, the list goes on and on. The main reason I loved it is that for outrageous as so much of it was, it all came from such a human place in relatable situations. What Paul Feig and the cast accomplished was so deliciously funny and human and touching. The comic chops on those actresses was just incredible and contagious and so much fun to be a part of. I was rooting for the lead character to succeed — watching Wiig's character behave out of jealousy in the way we all would like to but usually but keep to ourselves was an uproarious joy. Smart writing and direction and choices. I love nothing more than laughing my butt off for a couple of hours and then suddenly wondering "How did I get these tears in my eyes?"
Casey Nicholaw received a Tony last year for co-directing "The Book of Mormon."
* * *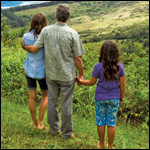 Richard Eyre on "The Descendants"
Directed by Alexander Payne
Most films give the impression of being manufactured rather than authored. That's never true of the films of Alexander Payne. "Election," "About Schmidt," "Sideways" and, recently, "The Descendants" bear the mark of a writer-director who's consistently interested in representing the world as it is rather than one cooked up in a Hollywood candy shop. "The Descendants" deals with big subjects — death, grief, our responsibilities to each other and to the environment — but, because the narrative springs out of character and the characters change and develop, the film never quite tips into melodrama or becomes top heavy with issues. The actors, as in all Payne's films, make you believe that their characters exist outside the film. Shailene Woodley and Nick Krause, playing teenagers, move from truculent, obnoxious and even hateful, to charming and heart-breaking, sometimes even in the same scene. And Payne makes George Clooney's shortcomings — his emotional reticence and enigmatic remoteness — into virtues, while his charm and his wit remain glinting under the surface. It's a performance whose understatement is entirely characteristic of a director who invariably succeeds in looking at lives of quiet desperation with a gentle and humane eye.
Richard Eyre helmed this Broadway season's "Private Lives" revival, as well as the long-running "Mary Poppins."
* * *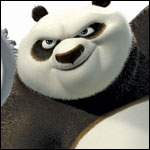 Diane Paulus on "Kung Fu Panda 2"
Directed by Jennifer Yuh Nelson
I saw "Kung Fu Panda 2" with my 7-year-old daughter. She was riveted, and I was too. The action sequences are gripping, the sweeping shots of China are lush and atmospheric; and, of course, there is an emotional story about a panda exploring his own identity. Po is a lovable hero — a no-nonsense fighter, but a cuddly bear at the same time. As his voice, Jack Black strikes the perfect tone. Po's gang of Kung Fu fighters, the Furious Five, are very cool, especially the Tigress. The movie never lags, and the 90 minutes fly by. My daughter insightfully remarked how important it was that Po found his "inner peace." Director Jennifer Yuh
Nelson brings all of these elements together to successfully create a fun, adventure filled action film, which also packs a philosophical punch.
Diane Paulus, artistic director of ART, helms the Broadway revival of "Porgy and Bess," opening Jan. 12.
* * *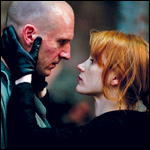 Jack O'Brien on "Coriolanus"
Directed by Ralph Fiennes
In a tradition stretching back to Laurence Olivier's "Henry V" and "Hamlet," through the Kenneth Branagh's "Henry V," it seems clear that Ralph Fiennes, the actor, had to wait for Ralph Fiennes, the director, to bring proper respect to the film version of "Coriolanus." In one of the most challenging of assignments, Fiennes takes aggressive possession of the title role by the throat, and surrounded by Brits who can move verse like so much silk, nails it to the screen as a horrifyingly apt and contemporary take on one of the Bard's darkest and bleakest landscapes of war. Fiennes smolders and blazes as the proud patrician, with Gerard Butler a worthy and threatening Aufidius, and Vanessa Redgrave in a role that easily could have been written for her by Shakespeare himself, as Volumnia. The camera remains hand-held in claustrophobic close-up, which is as disorienting as the story demands, and in spite of the contemporary spin, the integrity of Shakespeare's script, vetted and pared, sits with remarkable ease in the mouths of all. Fiennes more than justifies his 21st century ownership of this role; he proves himself a first-rate master of film, the first time out.
Jack O'Brien received Tonys for directing "The Coast of Utopia," "Hairspray" and "Henry IV."
* * *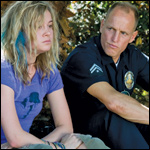 Scott Ellis on "Rampart"
Directed by Oren Moverman
"Rampart," a story inspired by the 1990s' police corruption scandal in Los Angeles, could have been a fascinating James Ellroy procedural. But in Oren Moverman's hands, it becomes a deeply personal artistic statement, a character study of Dave Brown, a flawed man living in a period of great change yet completely unwilling to change himself. The film opens with a two-minute sequence of shots focused solely on Brown driving around Los Angeles smoking cigarettes. There's not a word spoken, yet by the end of the sequence you know this guy, past, present and future. As a director, I can always sense the respect Moverman has for his actors and the freedom he allows (the ease in the performances feels at times almost improvisational), but it's his respect for audiences that I admire just as much. He gives us room to breathe, think, explore by creating the illusion of looseness, but every detail, every camera angle, every color palette and sound montage is meticulously planned. Moverman is clearly the guide behind Woody Harrelson's great performance in "Rampart," much as he was with Harrelson and Ben Foster in "The Messenger." It's a thrilling collaboration to watch. In fact, looking at the film, you realize there's not one false moment in any of the actors' performances. It's what any great director strives for. Oren Moverman achieves it.
Scott Ellis, associate artistic director of the Roundabout Theater Company, helms the Broadway revival of "Harvey," opening in June.
* * *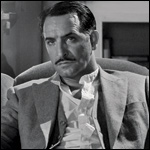 Bill T. Jones on "The Artist"
Directed by Michel Hazanavicius
"The Artist" is a completely convincing bit of escapism. We are willingly moving backwards with Michel Hazanavicius to another time. But it is not a guilty pleasure, because the craft is so rigorous. The point of view is incredibility sophisticated, yet naive and open. I left the theater literally dancing. It is remarkable that not once does our protagonist speak until the end where he had one or two short lines. And it's a black-and-white film that does not fall into the usual trap of trying to be an art movie. Hazanavicius should be applauded for two things that he said no to: color and sound. I didn't miss them at all. As a matter of fact, the director gave me a vacation from them — a vacation that I embrace.
When you first see Peppy Miller, she and George Valentin are flirting by dancing. I thought Peppy was a beautiful, talented actress with lovely legs, but not such a good dancer. But by the end of the film, when Peppy and George are doing this full-out Broadway number, they're both really dancers — tappers, in particular. It's as if they were holding back what they were able to do until that final scene where it's really go-for-broke entertainment dancing. That pacing and restraint on the part of the director, unfolding his performers, is wonderful to see. That's the director working with his choreographer, really holding Peppy back, so at the end there's another level of engagement and triumph for us, the audience, in seeing what they really are able to do.
A 2010 Kennedy Center honoree, Bill T. Jones received Tonys for choreographing both "Spring Awakening" and "Fela!," which he also directed.
* * *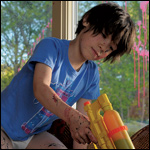 Scott Elliott on "We Need to Talk About Kevin"
Directed by Lynne Ramsay
Let's stop talking about Kevin for a sec and chat about Lynne Ramsay, whose brilliant "Morvern Callar" didn't prepare me for "We Need to Talk About Kevin," her sickly ravishing, intoxicatingly acted cinematic poem. In microscopic detail, Lynne brutally reveals a modern, neurotic family using imagery so emotionally saturated that it threatens to ooze human complexity from the screen and into your eyeballs so it can reach your heart, rip it out of your chest, throw it on the ground and stomp on it. The lines between a sociopath and his creators are terrifyingly blurred here in ways reminiscent of "The Omen." Except "The Omen" didn't make me cry at the end. The last shattering moment of "We Need to Talk About Kevin" haunts me days later. BTW, Tilda Swinton is a goddess and Lynne's work with her is superb and I haven't been able to even think about eating jelly since seeing the film … ew … thanks a lot, Lynne! Yes, we need to talk about Lynne Ramsay and how sad we are that we never got to see her "The Lovely Bones." The girl can tell a story!
Scott Elliott, artistic director of the New Group, has directed several Broadway shows, including "The Threepenny Opera."
* * *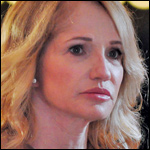 George C. Wolfe on "Another Happy Day"
Directed by Sam Levinson
Toward the end of Sam Levinson's "Another Happy Day," there is a scene between a mother and a daughter that is so smart and sad, I'm still haunted by its potency. Lynn, an unapologetic mess of a human being (masterfully acted by Ellen Barkin), has returned to her family's Annapolis home, ostensibly for the wedding of her eldest son. But like a wind-up toy that keeps forging ahead, oblivious to the wall in front of it, Lynn views all family gatherings as the chance to extract some sort of grand mea culpa from her family, especially from her mother, Doris, for the way her life has turned out. Late one night Lynn finds Doris (the exquisite Ellen Burstyn), sitting alone in the dark, her Barbara Bush-like coiffe in a state of disarray, her formidable emotional forcefield apparently off. During a beautifully written monologue in which Do
ris waxes ruefully about the betrayal of time, Lynn watches as her mother becomes a mirror image of herself; sad, lonely, lost. But just as Doris is at her most vulnerable and Lynn her most hopeful that she and her mother might at long last forge a connection, Doris lashes out at Lynn and walks away. The elegance of the writing pulls us in. The wonderfully nuanced performances keep us hoping for a happy ending which we secretly know will never come. The cumulative emotional effect is as unsettling as the artistry on display is sublime. Brilliantly written and directed by Levinson, "Another Happy Day" is brutal, funny and true.
George C. Wolfe received Tonys for directing "Angels in America: Millennium Approaches" and "Bring in 'Da Noise, Bring in 'Da Funk."
* * *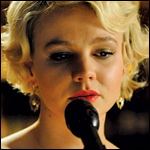 Rob Ashford on "Shame"
Directed by Steve McQueen
In Steve McQueen's new film "Shame," a brother and sister, products of some kind of abuse in early life, approach that abuse from opposite directions. She loves too much. He not at all. She makes pleading, desperate phone calls to a former lover. He has random sex and surfs his home and work computers for porn. Mr. McQueen doesn't burden us with the cause of their actions, just the consequences of them. If we were aware of the why of it all we might be prone to process it and punctuate it. Instead it stays very active in our minds and keeps us looking closer at these troubled siblings. The most poignant moment of the film, in my opinion, has nothing to do with sexual addiction or someone living so emotionally on the edge that they might take their own life. It happens in a chic Manhattan club where the sister sings a heart-wrenching rendition of "New York, New York." It is the one moment in the film where the two seem to connect on an emotional level. Tears well up in both. Is she singing of dreams that were unrealized for this brother and sister from New Jersey? Is it a hopeful plea or a desperate cry for change? Mr. McQueen once again leaves that for the viewer to decide. What a gift for a director to keep his audience as active as his characters."
Rob Ashford, a Tony winning choreographer for "Thoroughly Modern Millie," helmed and choreographed the current "How to Succeed in Business Without Really Trying." He returns to Broadway as choreographer of "Evita," opening in April.
* * *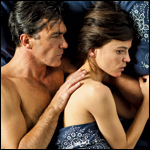 Jeff Calhoun on "The Skin I Live In"
Directed by Pedro Almodovar
A Pedro Almodovar film is always more thrilling, surprising and fulfilling than most. His recent film, "The Skin I Live In," is a perfect example. Each frame is handled with scalpel-like precision as if under the knife of it's hero (anti hero) Dr. Ledgard, played brilliantly by Antonio Banderas. I always know that each Almodovar experience will be singular, never a rehashing of the generic. The attention to detail is breathtaking. The background always seems to be as specific and meaningful as anything in the foreground. I continue to marvel at how Mr. Almodovar's obvious expertise of the medium never allows the very technical science of film making to eclipse, or keep at arm's length, human emotion or feelings of the heart. Rather, it feels as if the camera and it's myriad technical requirements are simply nimble brushes in the hands of a master at work. In a world rife with formulaic and insipid studio films, I'll take anything by Pedro Almodovar any day of the week.
Jeff Calhoun directed this season's "Bonnie & Clyde" and returns to Broadway with "Newsies," which opens in March.
* * *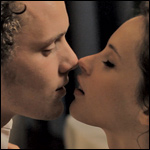 Alex Timbers on "Like Crazy"
Directed by Drake Doremus
"Like Crazy" beautifully captures the urgency and sky-high stakes of first love, what it means to find that person, to potentially lose them and to stare into the terrifying infinity of a life together. Drake Doremus could have applied an easily digestible rom-com gloss while examining these questions, but from the first handheld shot with its drained color palate and ultra-tight framing you know he's going deeper, on the quest for something more authentic, complex and emotionally true. A rawness that shatters false romanticism. This impressionistic film is loaded with deceptively banal images that surprise you with their impact — a chair, a broken bracelet, two hands pressed against glass. Yet Doremus' savviest achievement is in allowing his fearless actors Anton Yelchin and Felicity Jones to improvise the majority of the script, recognizing that the most powerful storytelling exists in the pauses between — small moments that carry more weight and poetry than any dialogue ever could. It's those silences and the ambiguities that inevitably follow any first flash of love that stay with you long after the film ends.
Alex Timbers made his Broadway debut last season with "Bloody Bloody Andrew Jackson," and returns as co-director of "Peter and the Starcatcher," which opens in April.
* * *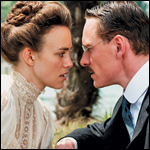 Sam Gold on "A Dangerous Method"
Directed by David Cronenberg
I've been a fan of David Cronenberg's films since I was a kid and his early techno-horror movies like "The Fly," "Scanners" and "Videodrome" scared me silly and lodged themselves in my subconscious. And recently, with "A History of Violence" and "Eastern Promises," he has created two of my favorite films of the last decade. I've always admired Cronenberg's talent for creating terrifying visual images that seem borrowed from nightmares, symbols that suggest many interpretations without matching up directly to any single one. In a way, he's always been in dialogue with Freud and Jung, and in his latest great film, "A Dangerous Method," he brings that dialogue quite literally to the screen. I was inspired by his courage to let the ideas carry the movie in this restrained period biopic. There are still plenty of arresting and scary images but the real horror in this movie comes from intellectual uncertainty, human failures in friendship and love and the specter of two world wars looming in the future. It's exciting to see a veteran filmmaker like Cronenberg both continuing a long-term, obsessional project and completely reinventing himself — in the same film.
Sam Gold made his Broadway directorial debut this season with "Seminar."
* * *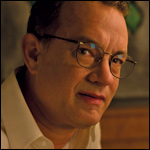 Ian Rickson on "Extremely Loud and Incredibly Close"
Directed by Stephen Daldry
This film propels the viewer into the "extremely loud and incredibly close" zone of raw grief, where life can assault us, confuse us and beguile us. Stephen Daldry's new film is engrossing in its use of the armory of cinema to fuse the complex experience of loss directly onto its audience. Told through the eyes of a bereaved 11-year-old boy, somewhere on the high-functioning autistic spectrum, brilliantly played by debut star Thomas Horn, this film evokes its world with a poetic, emotional logic. We get the micro detail of life lived, with all its intensity and strangeness, as Daldry searchingly hunts for the tiny, revealing tells of human yearning; and we see the larger landscape of New York, bruised and ruptured after 9/11, yet some
how still a place of variety, surprise and possibility. And what I really loved was the enormous skill in which this film arrives at a place of true redemption, as an 11-year-old boy's epiphany feels so accessible, immersive and universal. "Extremely Loud and Incredibly Close" is a masterly, generous and uncompromising film that tells its story with cinematic verve.
Ian Rickson has directed several Broadway productions, including last season's "Jerusalem."
* * *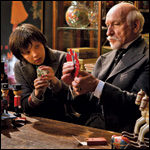 Christopher Ashley on "Hugo"
Directed by Martin Scorsese
I am always anxious going to see a movie based on a book I love. What if the filmmaker doesn't understand? What if my cherished memory of the book is sullied or shattered? A film has the power to invade memory. Movies are indelible, and so, in the best possible way, is Martin Scorsese's film of "Hugo."
Brian Selznick's book "The Invention of Hugo Cabret" has 284 pictures in its 533 pages, making it part-graphic novel part-flip book. The accumulation of imagery begins to almost animate for the reader. And in Scorsese's film, from John Logan's excellent screenplay, the plot revolves around a still image drawn by a mysterious mechanical man. Scorsese has made a 3D film with up-to-the-moment technology, and makes a strong visual case for the continuity of these new techniques with Selznick's drawings and with the very earliest black-and-white films of geniuses like Georges Melies. Scorsese's love of filmmaking shines from every frame of this film, and his story elements (a lonely orphan who repairs clocks, a lost heart-shaped key, a faintly smiling metal man) have the power of a dream. Or, as Melies says in the movie, "Films have the power to capture dreams." This film captured mine and I surrender happily.
Christopher Ashley, a.d. of La Jolla Playhouse, helmed "Memphis," now in its third year on Broadway.
* * *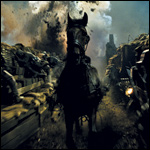 Michael Mayer on "War Horse"
Directed by Steven Spielberg
Visually stunning, and expertly crafted, "War Horse" packs a major emotional wallop. Steven Spielberg is a genius at juxtaposing the macro and the micro, and this film is no exception. The large canvas of the violence and insanity of war is presented with fantastic visceral punch, yet the most devastating moments are told poetically, and therefore quite accessible to audiences of all ages. The more intimate moments relating to the horse the boy raises are painted with wry humor and irresistible honesty. The scene in which an English soldier and a German soldier collaborate to release the horse from barbed wire is especially poignant: we see in an instant that the torment of this animal (innately lacking political or national affiliation) arouses the same sympathy in these two mortal enemies. It's the kind of scene that reminds us of what makes us human, and what makes great movies.
Michael Mayer, a Tony winner for "Spring Awakening," helmed the current Broadway revival of "On a Clear Day You Can See Forever."
RELATED LINKS:
• Dangerous methods