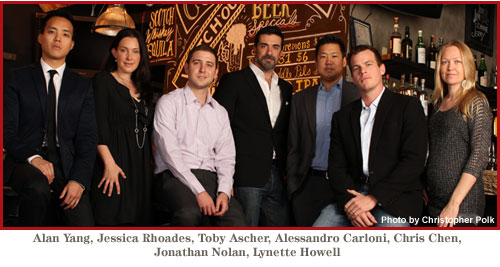 Toby Ascher
Producer
"I'm the giant comic and film nerd," says Ascher, 29, who explored various options in showbiz before he realized that intellectual property is his calling and ended up with a rare first-look deal at Original Film. "Neal (Moritz, Original's founder) offered me an amazing opportunity," says the Boston U. Grad. "The guy who made the movies I grew up watching gave me an office, a phone and said 'Go put together some movies.' " The fruits of Ascher's labor can be seen in his "Save the Date" at Sony, with scribe Tom Gormican attached to write. One of his most gratifying moments, though, was approaching Michael Eisner with plans to rebrand "Garbage Pail Kids" — and having him say yes and agree to finance the project himself. Ascher says his favorite thing about his line of work is infusing a script from a creative talent with commercial sensibility. "It's about taking that piece of talent and putting them into a much bigger playing field."
Alessandro Carloni
Director, DreamWorks Animation
The Italian-born animator and writer who turns 35 today worked on DreamWorks' Oscar-nommed "Kung Fu Panda 2" as story artist, "How to Train Your Dragon" as head of story and "Over the Hedge" as story artist and animator. Now he's making his DreamWorks directorial debut with "Me and My Shadow," a full-length feature that combines CGI and hand-drawn animation. The March 2014 release is "a huge challenge, as we're reinventing the whole pipeline," says Carloni whose previous jobs in leadership roles at various studios around the world provided him with heaps of experience, skill-sets and a global perspective. "Animation is a universal language — and it's getting bigger and bigger in world markets — because it speaks to the basic needs of storytelling," he says. "People all over the world are excited about it."
Christopher C. Chen
VP, business development, Endgame Entertainment
With an eye on the fact that China is the world's fastest-growing film market, Chen, 36, cut a deal with DMG to help finance the recent sci-fi hit "Looper" as a Chinese co-production. Endgame will continue to seek opportunities with a China component, he says. In addition, the company has several films on the runway, including Steven Soderbergh's "Side Effects," starring Rooney Mara, Channing Tatum, Jude Law and Catherine Zeta-Jones, due out early next year; and is producing with Sports Illustrated a 10-part miniseries for HBO called "Sport in America," about "the greatest sports stories told from the fans' point of view." Endgame is also completing a doc with Jeremy Lin, the Asian-American NBA phenom, "about his sudden rise from obscurity to fame. We began shooting the film two years ago, while he was a rookie with the Golden State Warriors and have been shooting with him ever since."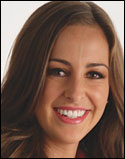 Jesse Draper
Creator, host, writer, producer, "The Valley Girl Show"
Adding a smart, female point of view to the boys' club culture of Silicon Valley, the former Nickelodeon star created the popular and addictive Web talkshow series, now shooting its fifth season, to give tech execs and entrepreneurs "a chance to discuss their business, without being grilled and torn apart like on CNN and CNBC," says Draper. "These guys are my heroes, and there was no fun business talkshow out there." "Valley Girl" may be a fun forum, but Draper is "quite ruthless" when it comes to pursuing her guests, who've included Ted Turner, Eric Schmidt, Mark Cuban and Steve Wozniak. "I'm always tracking them down, though it's easier now that we're more established," says Draper, 28, whose father was a venture capitalist and who's well-versed in the ways of Silicon Valley. "I'm really focused on getting a lot more female entrepreneurs for the new season. I want to be the Ellen DeGeneres of business."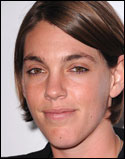 Megan Ellison
Founder, Annapurna Pictures
With her company's name tacitly acknowledging its elevated goals, the 26-year-old daughter of computer mogul Larry Ellison has used her millions to bankroll a production and finance company dedicated to creating sophisticated, high-quality films considered risky by traditional Hollywood studios. Recent projects include Paul Thomas Anderson's "The Master" and John Hillcoat's "Lawless," the Prohibition-era gangster drama starring Tom Hardy, Shia LaBeouf, and Jessica Chastain. Upcoming releases include Andrew Dominik's "Killing Them Softly," a crime drama with Brad Pitt; Kathryn Bigelow's Osama bin Laden thriller "Zero Dark Thirty"; and Wong Kar Wai's "The Grandmasters." Annapurna's untitled Spike Jonze project recently wrapped production, and its "Foxcatcher," helmed by Bennett Miller, is in pre-production. The company also recently acquired the rights to Toronto fest hit "Spring Breakers" and the "Terminator" franchise, partnered with Nina Jacobson's Color Force on the best-selling comedic novel "Where'd You Go, Bernadette," and made a deal to back Panorama Media.
Jonathan Nolan
Creator, writer, executive producer, "Person of Interest"
The 36-year-old screenwriter and brother-collaborator of "Dark Knight" helmer Chris Nolan made his first foray into TV with "Person of Interest," the CBS crime drama he developed with J.J. Abrams. Like the acclaimed Batman trilogy he wrote for his brother (along with "Memento" and "The Prestige"), he views the skein, which started season two in September, as "part thriller, part dark comedy, part tragedy." Nolan produces and co-runs the ambitious series with "Cold Case" vet Greg Plageman. "That job is so very different from my day job of writing alone in a room," he says. "On this show you're having to write, shoot, edit and post it all simultaneously. It's a really hectic schedule." While Nolan's focus is on the show, he's also "in active development" on two movie projects — "'Interstellar" at Paramount and "Hell and Gone," about the great Chicago fire, at Warner Bros. Ultimately, he says, he wants to direct.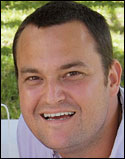 Jamie Patricof & Lynette Howell
Principals, Electric City Entertainment
Their production shingle may be less than a year old, but Patricof, 36, and Howell, 33, have worked together as producers since 2006's "Half Nelson." "That was our first producing experience," says Howell, who moved to Los Angeles from Liverpool, U.K., 11 years ago. "Now we're working to fill the niche of $8 million-$30 million filmmaker-driven movies, from story development to distribution and everything in between," she says. "Half Nelson" also began their working relationship with Ryan Gosling, which continued on "Blue Valentine" with director Derek Cianfrance, whom Patricof introduced to Gosling, and the upcoming "The Place Beyond the Pines," also helmed by Cianfrance. It premiered at the Toronto Intl. Film Festival and will be released by Focus Features.
"We spend a lot of time to find great filmmakers to help execute their vision," says Patricof. "We both believe in that philosophy and it's been successful. Ours is a natural and organic partnership." Howell had a background in musical theater, Patricof in TV before they started producing indies. Electric City, with a development fund of several million dollars, a staff of five and "an army of interns," Patricof says, has a big TV series project on tap, "Muscle," for HBO and a filmmaker interview Web series called "Becoming."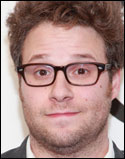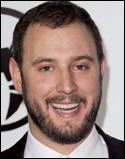 Seth Rogen, Evan Goldberg & James Weaver
Point Grey Pictures
Formed in 2010 by comedy partners Evan Goldberg and Seth Rogen (both 30), who were soon joined by development head James Weaver (32), Point Grey has quickly established itself as a go-to shingle with a varied slate. "Setting up our own production company has been a great idea," says Rogen. "For years, Evan and I would exec-produce and we finally decided this was the next step. And we're open to a lot of different stuff — not just the obvious comedy."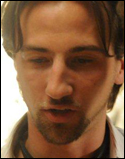 Indeed, last year's debut release, cancer comedy-drama, "50/50," "was not what people expected," Rogen says. The team is posting its followup, Sony action comedy "The End of the World," directed and written by Goldberg and Rogen (making their directorial debuts), starring Rogen, James Franco, Jonah Hill and Rihanna. Upcoming projects include the Universal pic "Townies" with Rogen and Zac Efron, to be helmed by Nick Stoller; "Jamaica," written and directed by the "50/50" team of Will Reiser and Jonathan Levine and produced with Good Universe; and an untitled project from writer-director Rodney Rothman with Rogen and Kevin Hart set up at Paramount. "Our hunger (to create) knows no bounds," adds Goldberg. "So many companies have beautiful offices but no product. We may have plain offices, but we're actually making movies."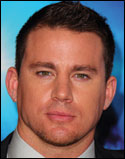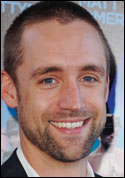 Channing Tatum & Reid Carolin
Iron Horse Entertainment
Thanks to three big and very different global hits already this year — "Magic Mike" (grossing over $150 million), "21 Jump Street" (over $190 million) and "The Vow" (over $175 million) — Tatum, 32, and screenwriter-producing partner Carolin, 30, and their company are red hot. "It's an equal partnership and we tend to think from the same brain, so we complement each other naturally without having to define duties," says Carolin, who's exec-producing "White House Down," the Roland Emmerich-directed thriller starring Tatum that's out next summer. "Channing has 'Foxcatcher' and 'Jupiter Rising' after that, then we do '21 Jump Street 2.' "
Further down the road, per Carolin, the duo will move into "directing something I'm working on now, and the Evel Knievel film that I'm currently writing for Sony." The busy team is also producing a handful of projects in various stages of development, and crafting a sequel and a Broadway musical version of "Magic Mike." "As a company we'd like to grow to function as an incubator for other actors, writers, and directors to control their own content in the vein of how we created 'Magic Mike,' " Carolin says. "We're extremely passionate about evangelizing the model and seeing if it can yield more original movies, more empowered artists, and more sustainable businesses backing them."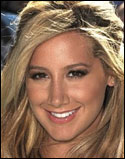 Ashley Tisdale & Jessica Rhoades
Producers, Blondie Girl Productions
Pair a former Mouse House actress ("High School Musical's" Tisdale, 27) with a veteran of family network TV movies ("The Suite Life Movie's" Rhoades, 33), and you've got a powerful combination for young-audience programming. The duo's 5-year-old shingle Blondie Girl recently extended its TV partnership with RelativityReal and premiered reality series "Miss Advised" on Bravo this summer. Additionally, "Cloud Nine" is greenlit for Disney Channel, and the pair has series in development at a dozen networks, including Bravo, VH1, Food Network, ABC Family, Nickelodeon and E!
Tisdale's social media prowess and savvy (8 million-plus Twitter followers) give her instant access to precisely the audience her productions target. "Ashley knows from daily interaction with her fanbase that if you're not in digital, you're going to be a huge step behind," says Rhoades. The pair is in pre-production on a scripted series ("In Bloom") that will serialize online in 10-minute chunks but ultimately flow seamlessly into a 90-minute film for 2013. "I want to exceed expectations," says Tisdale, who recalls with pride the time she went head-to-head with a network president to defend her content during a pitch meeting. "This isn't a vanity production company."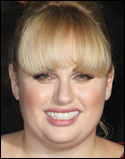 Rebel Wilson
Actress, producer
The Oz standup-writer-producer's career has gone turbo-charged thanks to her small but juicy breakout role in "Bridesmaids." The 32-year-old (whose "Pitch Perfect" in theaters now) is writing, starring in and co-producing "Super Fun Night," a half-hour comedy pilot for ABC that's being exec-produced by Conan O'Brien. Wilson adds that she "just signed a deal at Universal to write, produce and star in a movie for them, which I hope to start as soon as I finish the rewrite." Wilson is also developing "several other" movie projects and says that her growing production clout was borne of necessity: "I'm very hands-on and like doing everything myself, which is why I also like producing. It's a good way of making sure that your own voice is heard and that you keep the authenticity of that voice." Also on the horizon: a "Bridesmaids" sequel. But there's no time for standup anymore. "I'm just focused on movies and TV now."
Alan Yang
Writer, supervising producer, "Parks and Recreation"
Yang's career in comedy started while he was a biology major at Harvard, working on the Harvard Lampoon. After graduation, he wrote for Carson Daly's latenight show and consulted on "South Park" before moving to NBC's "Parks and Recreation" in 2008, since when he's written episodes and moved up the ranks to supervising producer. "I love seeing the finished product on screen, and really enjoy hanging out with people who are funnier and smarter than me," says Yang. "On 'Parks,' I'm surrounded." The 31-year-old, who grew up in Riverside, Calif., is working on a pilot with Greg Daniels for NBC under his two-year overall deal with Universal Television.
"I couldn't have asked for two better mentors than Greg and Mike Schur," Yang says. Just the titles of several of his upcoming features are funny: "Gay Dude," based on the story of a friend who came out during high school, will soon be released by Lionsgate; "White Dad," about a father who moves in with his 25-year-old son and two roommates, and "Jackpot," a lottery comedy, are in development. n